3 Little Gifts That Go a Long Way This Christmas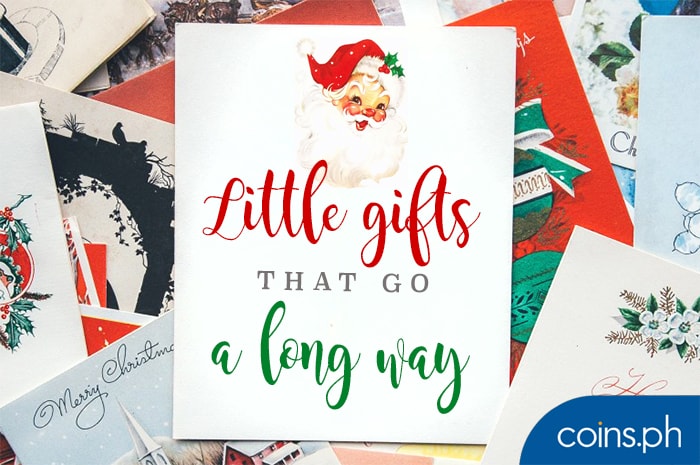 During Christmas, it's easy to get caught up in a fever of generosity. But you don't have to break your Bitcoin to get your loved ones something special this year. More often than not, it's the little gifts that return the biggest smiles.
Here are some little gifts that show lots of love.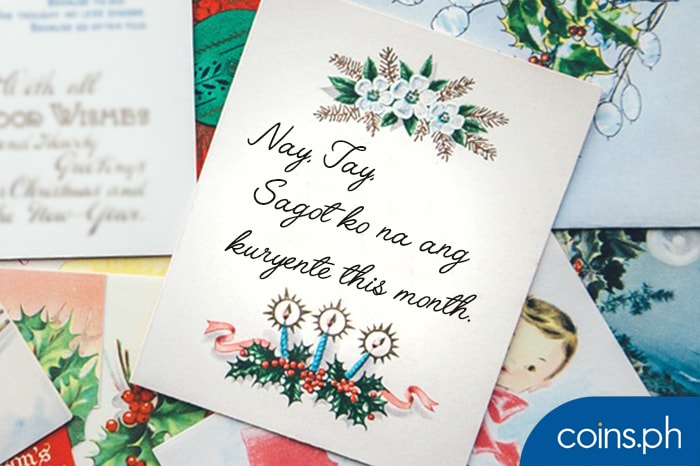 1. Make your momma proud
It's a parents' greatest wish to see their kids succeed. Contributing to the household, even just for a month, shows them that you're starting to take off, and that you want to give back.
Save your mom or dad a trip to the bank and savor their sigh of relief when you tell them you've paid the house bills. This little gesture gives them faith that you'll take care of them when they get older. What could warm the heart more?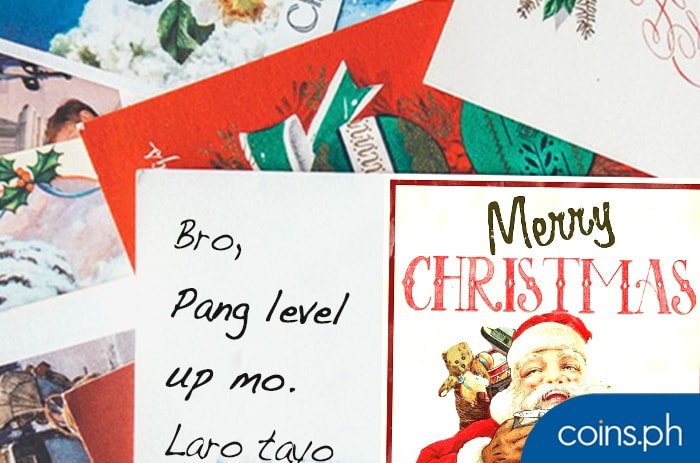 2. Show your support for your bros
Show your support for your gamer bros and little (or big) brothers by buying them game credits. If you play together, tell him this game is on you. Teach him your techniques, or ask him to show you his gameplay.
It's a small token, but the bonding experience of taking down a game boss together, or helping him get the right weapons to do so, lets him know you've got his back. And that's worth more than any XP or mana.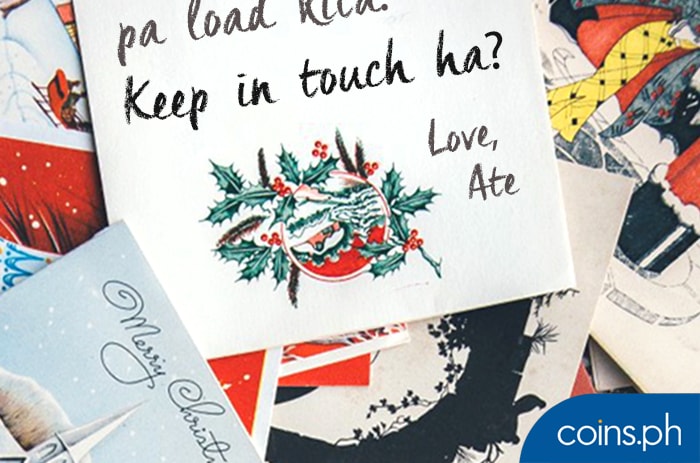 3. Connect with friends and family
Christmas cards used to be a popular way to show people you value their friendship and connection. Nowadays, we don't have to wait for Christmas to send people a status update. Let your close friends and family know you always want to stay connected by sending them some load!
Remind them that you're only a text or call away. Telling them that you want to hear from them makes them know that you truly value their friendship.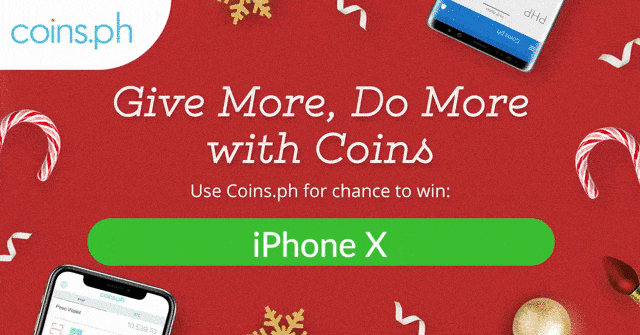 Give More with Coins.ph
Smiles aren't all these gifts will get you. From now until December 17, each time you pay a bill, buy load, or buy game credits, you'll be entered into our #GiveMoreWithCoins Christmas raffle!
Get a chance to win free prepaid load, bill payments, or game credits for one whole year, as well as an iPhone X, Samsung S8, and other amazing prizes. To join the raffle, simply do the following:
Buy prepaid load worth at least Php 15 in a single transaction. Earn 1 entry.
Buy game credits worth at least Php 10 in a single transaction. Earn 10 entries.
Pay bills worth at least Php 15 in a single transaction. Earn 50 entries!
You have until December 17, 2017 to join and use Coins.ph to make your loved one smile. More details here.
Save More This Christmas
Take advantage of our other Christmas promos! The more you buy load and pay bills, the more you save.
For new customers only:
Pay your first bill and get 100% cashback
(up to Php 100) on your next
prepaid load purchase

Get a 10% rebate (up to Php 50)
on your 2nd bill payment!

Buy prepaid load 5 times.
Get a 50% rebate (up to Php 50)
on your 5th load purchase!


Buy Php 300 worth of game credits,
get a Php 100 rebate!More Details