Adulting 101: Organizing Your Monthly Bills So They're Paid On Time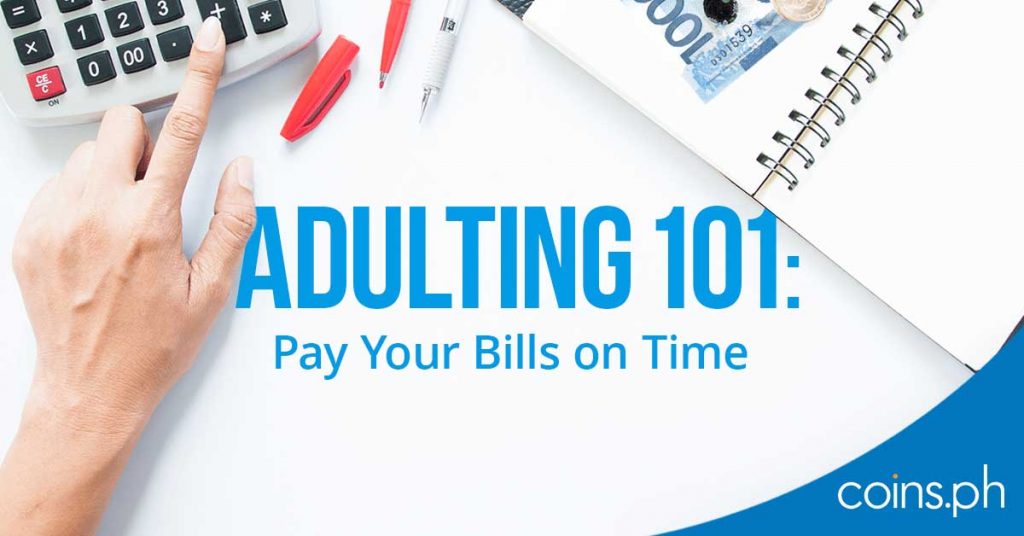 After adolescence and puberty comes the next horrifying stage in our lives: Adulting. If you're just entering this stage, things are going to get very real, very quickly. We're here to help you figure it all out.
One of the first signs you've entered Adulting is the appearance of bills. Unlike pimples, they never go away. They're your monthly visitor forever, except that they don't all come at the same time. That's where things get super confusing!
Bills pile up and multiply as you get older (and hopefully richer). So here are a few tried and tested ways to make sure you're always on time and on-budget with your payments:
Out of Sight, Out of Mind 
Whether they come via email or snail mail, make sure you open your bills the moment you get them. That way, you have it in your head how much you need to save for the month. One of the worst things you can do for yourself is to constantly pay bills late. It reflects badly on your credit rating, and will affect your chances of getting loans in the future.
Calendaring is Key
The best place to keep your bills is near a calendar, so you can mark when that bill is due. Always mark a bill as due at least 3 days before it really is. That way you won't run into any trouble if you run out of time, or the due date falls before a weekend or bank holiday. The act of marking your calendar, whether it's a physical one or a digital one, makes you less likely to forget paying it.
Have you tried the bill reminders feature of Coins.ph? You'll never be late on payments with this on your phone! And yes, we only need 3 business days to process your bill, so you'll be right on time.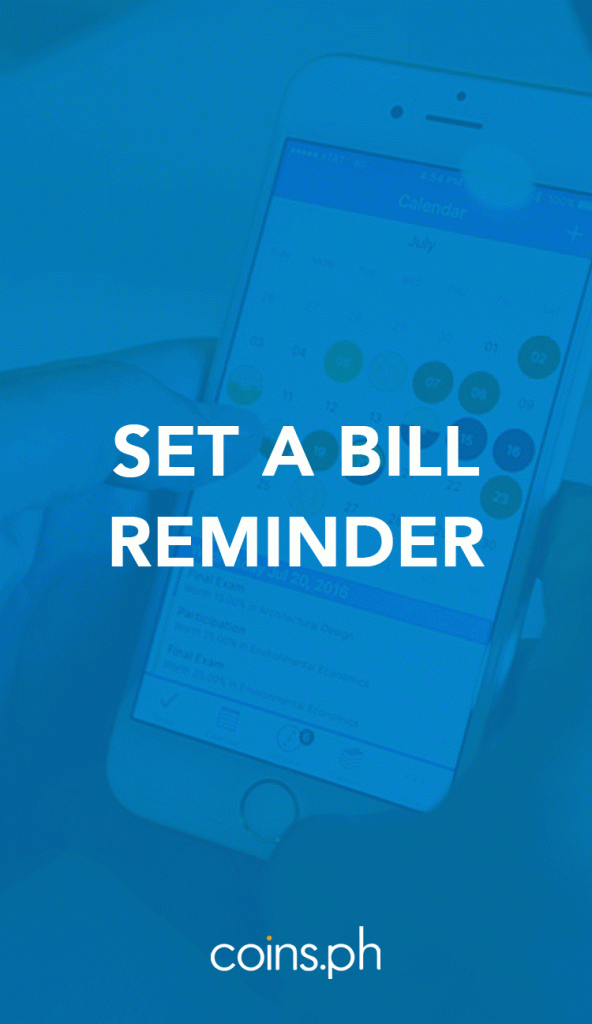 Old School Meets New School
Some people deal with bills the old school way – they write them all down. If you've got a mix of snail mail bills and e-bills, you can write down the amount, account number, and due date of your e-bills on a piece of scratch paper, and file them along with your other bills. This goes for other payments that don't have billing statements too, like paying off a loan, sending remittances or instalment payments, paying for tuition or gym memberships.
Alternatively, you can write these all down in your phone. You should be writing these all down in your phone! What matters is the act of writing them and keeping them all in one place.
Skip the Line, Go Online
You now live in the era where technology can take care of many of Adulting's more mundane tasks. Gmail has a feature where you can create a task out of an email and it'll add it to the to-do list of your Android phone.
There are many expense tracker apps that help you keep track of how much you earn and how much you regularly spend. And of course, Coins.ph can help you keep track of how much you spend, remind you when your bills are due, and pay your bills online. If you're ever in a pinch, you can receive money instantly from wallet to wallet, and pay your bill directly from your wallet
Here's a handy list of all our billers. These include almost everything from electricity to tuition, from cable to home credit, and yes, even your SSS and other government dues.
Pay over 80 billers in one place with Coins.ph! Click here to sign up or download the app on Android and iOS