5 Call and Text Promos You Should Be Using This Christmas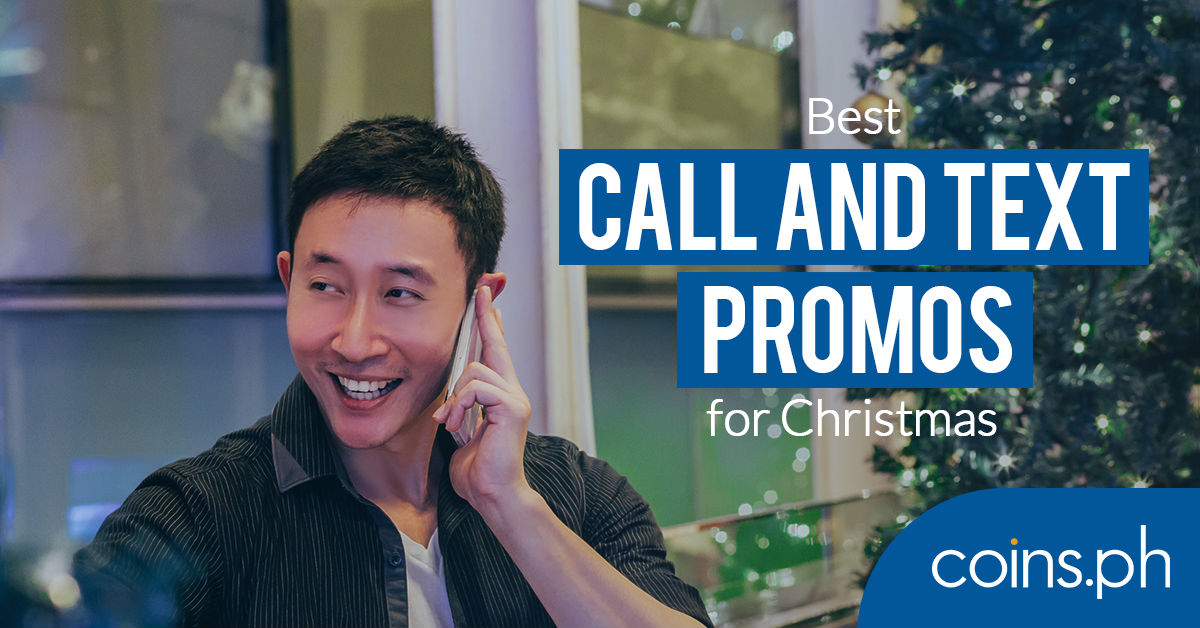 Got lots of friends and relatives to greet this Christmas? You better have a call and text promo that's up to the task.
Whether you prefer calling your friends one by one or texting them sweet holiday greetings, you don't have to shell out more than P30 to avail of unlimited call and text promos from Globe, Smart, or whichever network you're using.
Check out our five best call and text promos that you can use to send love to your friends and family this Christmas:
For Globe Users: Go Unli 25
Buy Globe load for just P25, and get unlimited calls to fellow Globe and TM users, unlimited texts to all networks, and unlimited Viber messaging for one whole day. You can practically greet everyone on Christmas day no matter what your preferred medium is.
To activate, text GOUNLI25 to 8080. You may also dial *143#, select Combo Promos, and select GoUNLI to start using your call and text promo.
For TM Users: TM Combo All 10
As Globe's budget brand, TM load gives you roughly the same unlimited call and text perks for less.
With Combo All 10, you can enjoy a day's worth of unlimited calls and texts to Globe and TM subscribers for just P10. You also get an additional 50 texts to all other networks – just enough to send a short Christmas greeting to the rest of your non-Globe contacts.
Text CA10 to 8080 to register for the promo.
For Smart Users: Unli Call and Text 30 Plus
Smart's all-day call and text promo may be slightly more expensive than Globe's, but it does have a valuable add-on.
For P30, you get unlimited calls to Smart, TNT, and Sun subscribers plus unlimited texts to all networks. You also get to have 100 MB of free data that you can consume for one whole day.
Just imagine how many friends you'll be able to reach out to through call, text, and social media when you buy Smart load for P30.
Activate the Unli Call and Text 30 Plus by texting UNLI30 to 9999.
For TNT Users: Gaan Text 10
If you'd rather text instead of making phone calls, then TNT's Gaan Text 10 is the perfect TNT call and text promo for you.
Enjoy unlimited texts to all networks for just P20 with Gaan Text 10. Activate this promo by texting GT10 to 4545. You can also buy Talk N Text load at Coins.ph! 
For Sun Users: Xpressload Call and Text Unli 30
Just like Smart's unlimited call and text promo, Sun's Xpressload Call and Text Unli 30 gives lots of bang for your buck.
You get unlimited calls to Sun, Smart, and TNT subscribers, unlimited SMS to all networks, free Facebook, and non-stop chat via messaging apps like Viber, WeChat, LINE, Facebook Messenger, and WhatsApp – all for one day.
Again, you can greet everyone across all channels – even people you've only met on Facebook.
Use Coins.ph to buy Sun load, then text CTU30 to 247 to activate the Sun Xpressload Call and Text Unli 30. 
Avail of all these call and text promos through Coins.ph and enjoy a 10% rebate every time you buy load online. It's the best way to save money while you spend this Christmas!