What Type of Credit Card is Right for Me?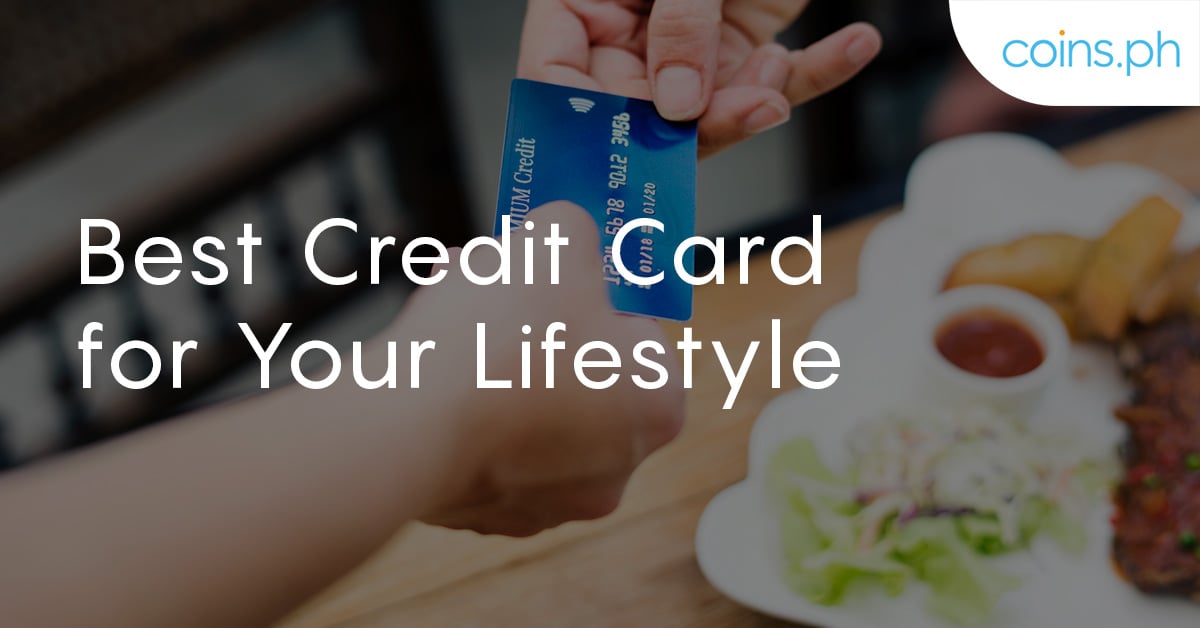 From building a credit score to paying for online purchases like airfare, a credit card is just one of those things that come with #adulting. (Read: How to Book Cheap Flights).
If you're shopping around the market for the first time, finding the right one from so many choices can be intimidating. Before you start worrying about which provider to choose from, let's try to specify first which type of credit card is best for you:
What is a credit card?
Basically, credit cards provide you with a way to purchase an item through borrowed money from a bank, and you can pay the bank the borrowed amounts at a later date.  If you pay back what you owe within a month, no extra fees will be charged. If you don't pay within the allotted time frame, you'll have to pay extra fees called "interest" on top of the borrowed amount. (Read: Credit Card Terms Explained in Plain English). You can learn more and even compare credit cards here.
Which type of credit card is right for me?
The first thing to consider in choosing a credit card is typically your lifestyle. Banks today have made several types of credit cards with different benefits and features.
1) Standard Credit Card
If you want a no-fluff, no-nonsense card, it doesn't get any more straightforward than your basic or standard credit card. Companies typically make their most basic credit card services appealing by giving you the lowest interest rates or sometimes even zero interest rates for your first year. Be sure to read the fine print, though. Sometimes the regular interest rates are higher than you would think.
2) Rewards Card
From shopping to groceries, to gas, and even pharmacies, rewards cards are like beefed up versions of your grocery loyalty cards. Just like loyalty cards, you earn points whenever you swipe for specific amounts at a time, and you can use those points to purchase goods in your favorite stores after accumulating enough.
For some banks, you can even use points to pay for your bill or the annual fee. One of the best things about these cards is that you can get discounts and freebies to different online and physical stores from time to time.
The only downside to this, though, is that you often need to actually use the card to get the most benefits. That's not such a bad thing if you're a shopaholic though.
3) Cashback Card
A variant of the rewards card is the cashback credit card. Just like the rewards card, the more frequent (and larger amounts) you use the card, the more cash you can "earn back". Take note that your rewards are typically a percentage of a specific minimum purchase or swipe. In some cards, you can get around 5% rebate when you purchase P1,000 worth of goods in participating stores.
Just like the rewards card, you get the most benefit only when you use your credit card frequently. For most credit card providers, there's also the limit of earning rebates only in selecting partner stores.
4) Airline Miles or Frequent Fliers Card
If you get struck by wanderlust multiple times in a year, the Miles or Frequent Fliers card just might be the best card for you. It's like a rewards card but the rewards are meant exclusively for air travel. Apart from points or miles, you also get access to airport lounges, free travel insurance, exclusive airline and hotel promotions, and other travel-related benefits, depending on your credit card.
The trouble with this type of credit card is the annual fees are much higher and would require a higher annual income. More often than not, the card is also airline specific. If you're loyal to a specific airline, you just need to find a credit card company that has a partnership with that airline.
Stay on top of credit card payments with Coins.ph
Once you find the right credit card for you, you have to make sure that you always pay on time. The last thing you want is to incur ridiculous amounts of compounding interest because you missed a payment or two. (Read: Credit Card Rules to Live By)
Do it hassle-free when you pay your credit card bill online with your Coins.ph app. No lines, no wait, no hassle!