Best Games to Buy this Steam Summer Sale 2021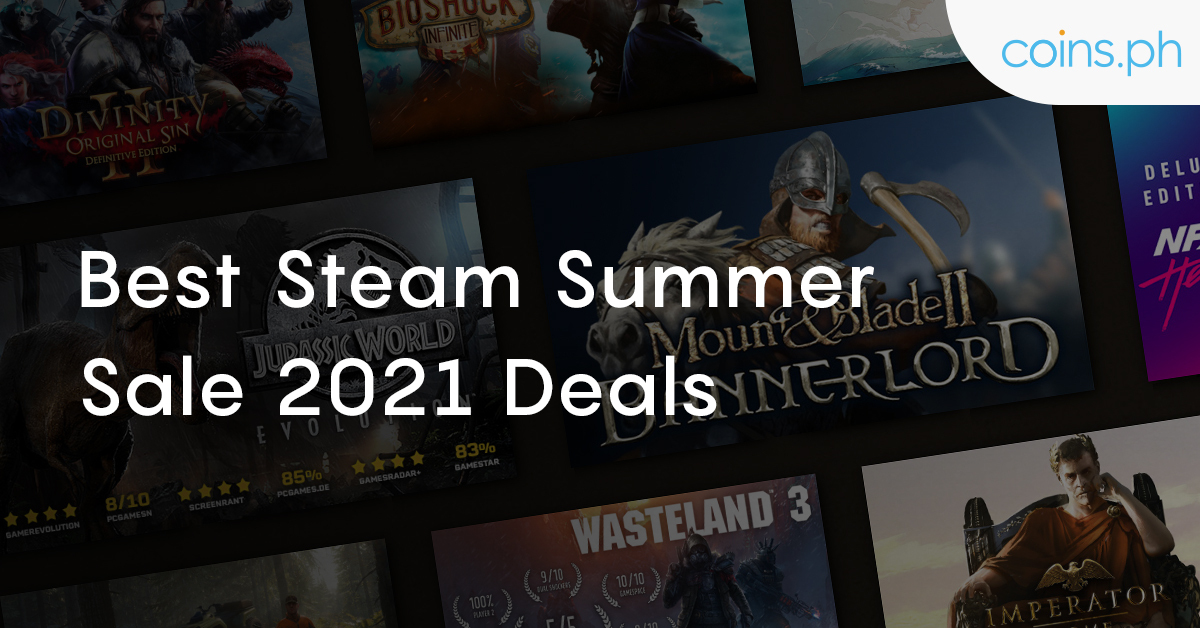 It's that time of year again and Steam has made it even more exciting for gamers across the globe with the Steam Summer Sale theme Forge Your Fate. Just like your favorite games, you get to choose what kind of hero you by selecting from two actions in the 14 journeys available in the sale page:
(ACTION) Journey to action island

(ADVENTURE) The forever door

(RPG) The heir of Ebonmorrow

(STRATEGY) Clash of the tyrants

(SIMULATION) Savior of Centauri

(SPORTS & RACING) Car Biscuit

(HORROR) The mystery of Spider Cave

(SURVIVAL) Survive Superbike Island

(OPEN WORLD) The Assasinaire

(SCI-FI & CYBERPUNK)
Ready to forge your fate? First check out some of our best buy games for the Steam Summer Sale 2021:
Tekken 7
Action
Versions:
Tekken 7 – 85% discount at PHP254.25

Tekken 7 Ultimate Edition – 80% discount at PHP719
Finally, the long-time clan warfare between the Mishima family members draws to an epic conclusion — so expect a stunning story mode. This legendary fighting game comes back with incredible cinematic battles that you and your friends can get lost in for hours.
Spyro™ Reignited Trilogy
Action, Adventure
65% discount at PHP564.55
Our favorite roast master is back in stunning HD! If you remember this beloved game from PlayStation 1, you're going to love him even more as our purple, scaly friend brings back the heat in a gorgeous remastered trilogy with expansive realms and epic adventures. This game collection comes with the original three games: Spyro™ the Dragon, Spyro™ 2: Ripto's Rage! and Spyro™: Year of the Dragon for a whopping 65% discount.
Witcher 3: Wild Hunt
Open World, RPG
Versions:
Witcher 3:Wild Hunt: 80% discount at PHP271.00

Witcher 3: Wild Hunt – Game of The Year Edition: 80% discount at PHP339.80
Geralt is back in one of the best Open World, RPG games ever made. Although we don't know what happens next in the Netflix series, you can at least still enjoy Witcher as the story continues in this fantastic game. Track down the Child of Prophecy as war rages in the Northern Realms. It's going to be a glorious adventure.
Sea of Thieves
Open World, Adventure
33% discount at PHP 556.06
Jack Sparrow, or rather, Captain Jack Sparrow is here to give you the essential pirate experience in this all time favorite Disney franchise. Unlike RPG versions of this franchise, Sea of Thieves offers you absolute freedom to become a legend in your own right — no set roles, and freedom to approach the open world and other players as you please.
Resident Evil 3
Horror
67% discount at PHP 986.37
Another beloved game that most of us could not stop playing, despite how many nightmares it gave us, is back. Resident Evil 3 is here with Jill Valentine as one of the last remaining people in Racoon City who can testify against all the atrocities done by the Umbrella Corporation. In retaliation, Umbrella unleashes Nemesis to get rid of their little eyewitness problem.
Hunt: Showdown
Horror, Multiplayer, Shooter
50% discount at PHP 524.40
Hunting is a dangerous trade with fierce competition so you have to find, fight, and banish nightmarish monsters in Hunt:Showdown. This thrilling, high-stakes Player VS Player VS Environment (PvPvE) first-person shooter (FPS) game gives you a heart-pumping online multiplayer experience as you compete with other players for bounties, gear, gold, and glory.
Buy Steam Games on the Steam Summer Sale with Coins.ph
These are just a few titles from three journeys. There are thousands more titles and 11 more journeys for you to discover, and you can hoard your games on SALE without a credit card with Coins.ph. With your Coins Wallet, you can maximize your savings this Steam Summer Sale and buy steam wallet codes without any credit card needed.