Budgeting 101: How to Manage Finances During a Pandemic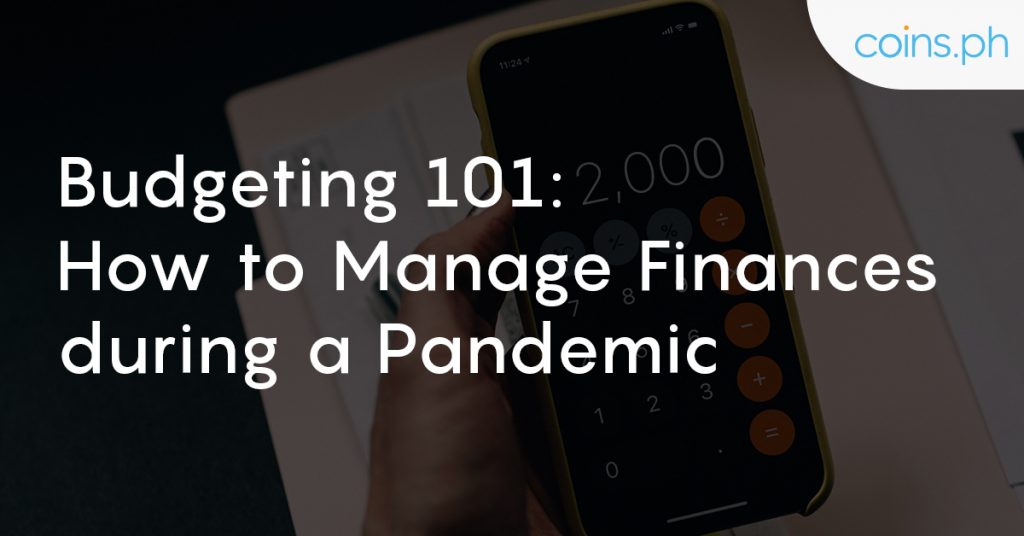 During a global pandemic, the phrase "times are tough" seems like an understatement. From layoffs and "No Work, No Pay" policies, these trying times have truly made an impact on people's finances.
Related: How Much Do I Pay If I Get COVID-19 in the Philippines?
Now more than ever, money management is a valuable skill to have. If you're in the process of reassessing your financial situation, here are a few tips to manage your personal finances during a pandemic:
1. Find out which government assistance programs apply to you
There are government assistance programs that can help you through these tough times. Whether it's "No Work, No Pay" policies, company layoffs, a temporary pause in business operations, or halting of informal worker services, everyone has been affected by the COVID-19 global pandemic.
Depending on your situation, there may be a government financial assistance program that can be suited for you. Check out our List of Government Assistance Programs for COVID-19 to find out which program may apply to you.
2. Reassess your monthly budget
A crisis can show you what is truly essential. And learning to prioritize needs over wants has never been more important.
Whether it's extra junk food or a few hours of aircon time, check if there are little luxuries that you can actually do without in the meantime. You can find ways to save money by reassessing your grocery budget or maybe cutting electricity costs.  (Related: 6 Tips to Save on Electricity)
Tip: Manage all of your bills from the safety of your home with your Coins.ph Wallet. In your Wallet, just tap Pay Bills and select which provider you need to pay. Be sure to add recurring bills to your Favorites tab so you can get monthly alerts near your due dates.
3. Check for legitimate sources of income online
Whether you're working full-time or not, it is always a good idea to have extra sources on income. You can earn from your skills by being a freelance writer or ESL teacher or even try your hand at being an online seller. (Read: 7 Ways to Earn an Income Online)
But make sure to stay alert and watch out for online scams and illegitimate investment schemes!
4. Be alert and avoid online scams
There is no such thing as easy money. As a rule of thumb, if it sounds too good to be true, it probably is. It's best to avoid any "investment" that promises that you can get rich quick and easy, asks for your private information (passwords, social security details, etc), or comes from an unverified source. Here are some articles to help you stay alert:
5. Pad up your emergency funds
Many families have needed to dip into their rainy day savings in light of the pandemic. And now more than ever, people truly appreciate the importance of having an emergency fund in times of crisis.
If you are privileged to still have a source of income during this time, consider allocating more for your emergency fund. What you save from your revised monthly budget can be used to pad up your savings so you won't have to worry when the need arises.  (Read: How to Build an Emergency Fund in the Philippines)
Stay safe at home and use your Coins.ph Wallet to send money, buy load, pay bills, and more. Check out all available services during the enhanced community quarantine on this page. 


Questions or feedback? Email us at help@coins.ph or tap Send us a message in your app. Our operating hours are from Monday – Friday, 9AM – 6PM
Coins.ph is regulated by Bangko Sentral ng Pilipinas (BSP). BSP Financial Consumer Protection Department: (02) 708-7087 or consumeraffairs@bsp.gov.ph