Budgeting 101: How to Save on Postpaid Bill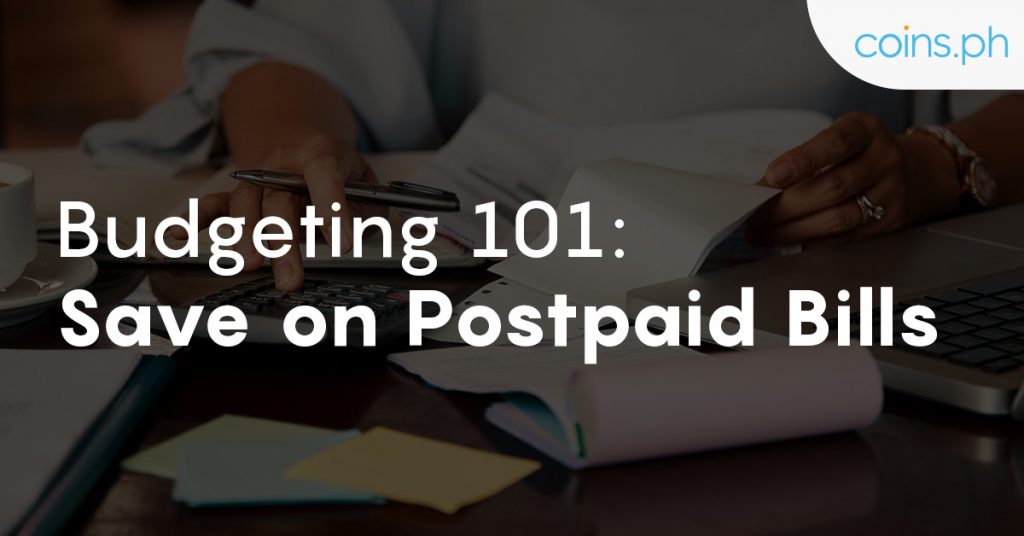 In today's digital world, having access to reliable telecommunications is a necessity. That, however, doesn't mean you should pay an arm and a leg for a good plan.
Related: Should You Get Prepaid or Postpaid?
While postpaid plans in the Philippines aren't necessarily the cheapest, there are ways to bring down your monthly mobile bill. Apart from shopping for the most cost-effective plans in the market, here are seven of our best postpaid bill saving tips:
1. Stop paying for data you don't use
Most new mobile models have a data usage monitors pre-installed. This is important because, more often than not, it's your monthly data consumable that spikes up your bill. So be sure to monitor your monthly usage to see if you're actually using up your data allowance. If your consumption is way below your data cap, perhaps it's time to downgrade to a cheaper plan.
If your phone doesn't have a data usage monitor, there are plenty of free apps on Play and the App Store available for download.
2. Unsubscribe to services you don't need
Most plans come with "freebies" like 3 months Netflix or Spotify Premium subscription. After the 3 month period, your provider will start charging you for the add-ons if you don't specifically tell them to unsubscribe you.
If you don't want to be charged for add-ons you never use, be sure to call your provider and have them unsubscribe you before the allotted freebie time is up.
3. Skip the gadget insurance/care
When you get a mobile plan, one of the products your provider will upsell to you is gadget insurance or gadget care. While insurance is generally a good thing to have, most gadget insurances don't cover things like water damage — one of the more common reasons why you'd probably end up needing gadget care anyway. 
We say just take good care of your device so you wouldn't need to spend extra on gadget care insurance.
4. Consider a family plan
If your entire family uses the same provider, you might want to ask them about their group and family plans. Chances are, you can get the same services for less just because you tie a group into a contract instead of an individual.
5. Get that free phone
Since you renew your contract every two years anyway, you might as well take advantage of the free handset that comes with the plan. You may not use it, but you can always sell it online for some extra cash.
6. Always pay on time
Late payments mean late fees, and you never want to pay more than your actual bill. Stay on top of your postpaid bills with the Reminder feature on your Coins.ph app!
7. Get discounts and rebates where you can
Whenever you pay a bill with your Coins.ph app, you get a P5 rebate, and for every 5 bills paid, you get a P100 rebate straight to your Wallet! To pay your postpaid bill through Coins, just go to your app, tap Pay Bills, scroll to Telecom, and select your provider!


Questions or feedback? Email us at help@coins.ph or tap Send us a message in your app. Our operating hours are from Monday – Friday, 9AM – 6PM
Coins.ph is regulated by Bangko Sentral ng Pilipinas (BSP). BSP Financial Consumer Protection Department: (02) 708-7087 or consumeraffairs@bsp.gov.ph