How to Cash In Online to your Coins.ph Wallet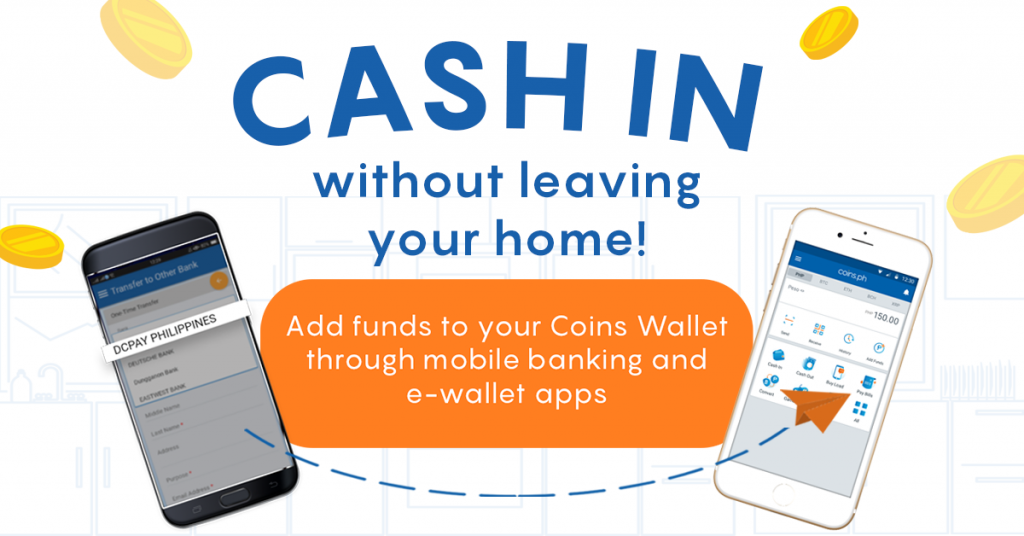 Add funds to your Coins Wallet while staying safe at home! Using your mobile banking app or e-wallet, you can easily transfer funds directly to your Coins Wallet. Just look for Coins.ph or DCPay Philippines in the banks list of your mobile banking app or e-wallet.
To use this service, you would need to connect your mobile number to your Coins.ph account. Your Coins.ph account must also be ID and Selfie Verified and the amount you transfer should be within your Coins.ph cash in limits. (Read: How to Change Mobile Number in Coins.ph)

Find your banks or e-wallet from this list to learn how to cash in online:
1. Metrobank Mobile Banking

2. UnionBank Online App


3. RCBC Savings Bank

4. Land Bank Mobile Banking App

5. PNB Mobile Banking App


6. GCash

7. Paymaya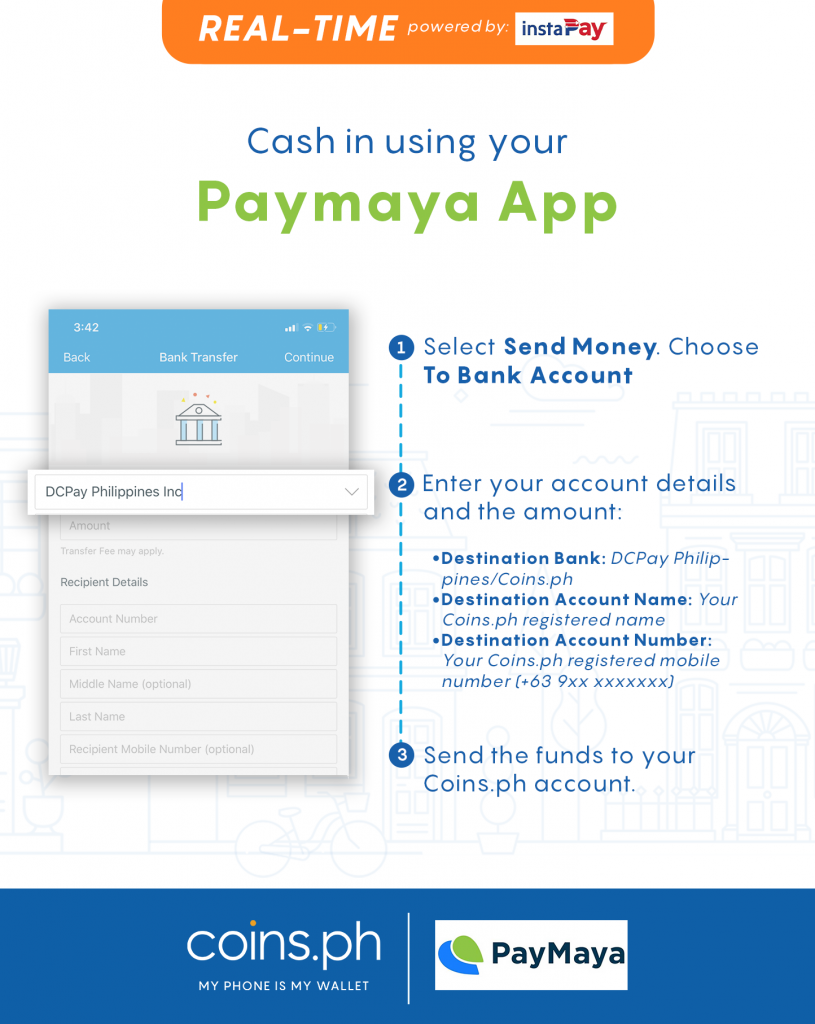 8. East West Mobile App

9. PSBank Mobile App


10. China Bank Mobile App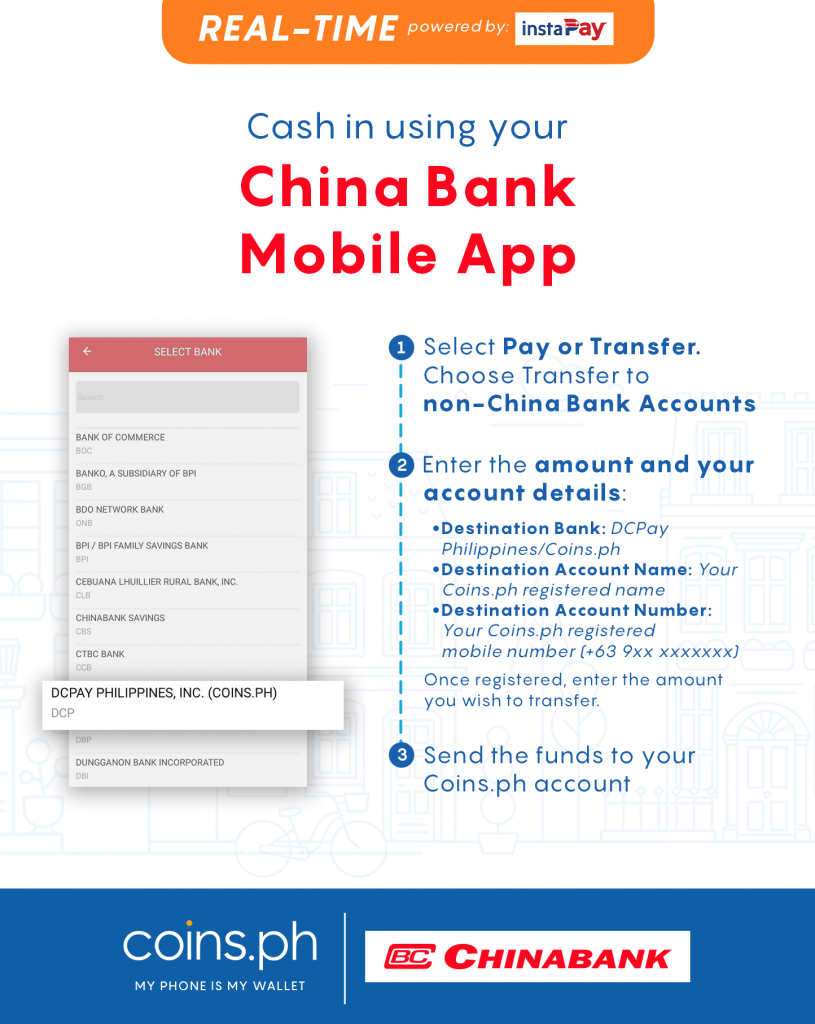 11. Asia United Bank Mobile App

12. UCPB Mobile Banking App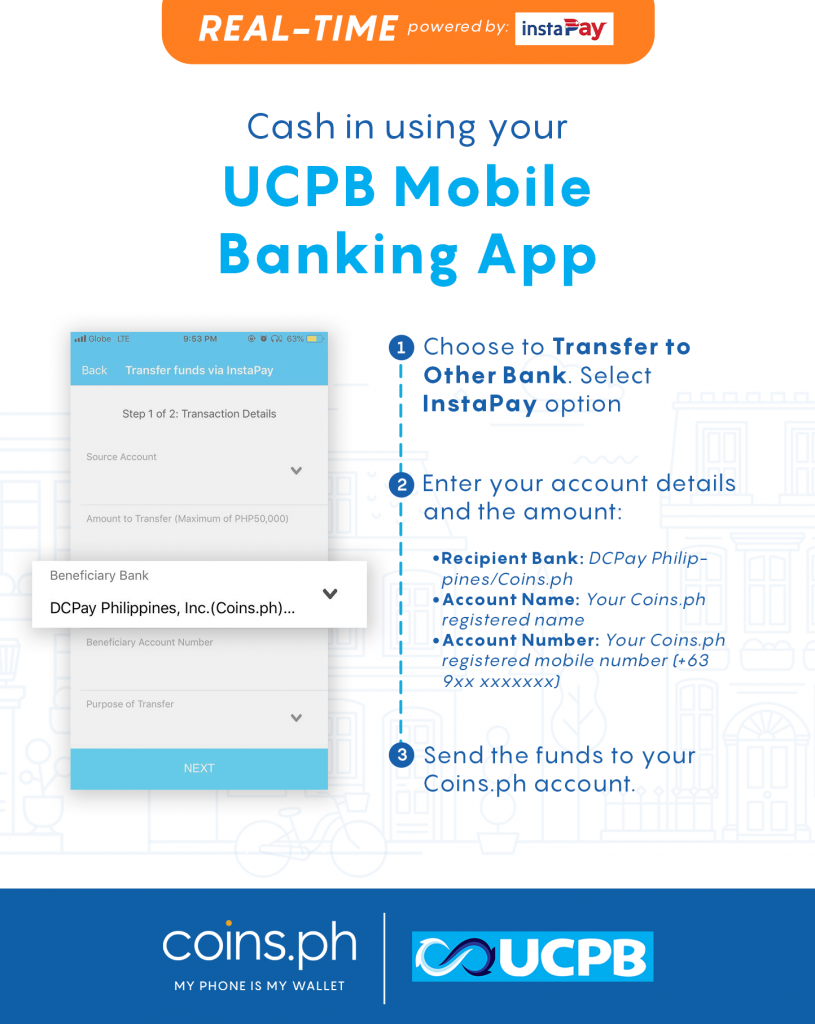 13. Robinson Bank Online App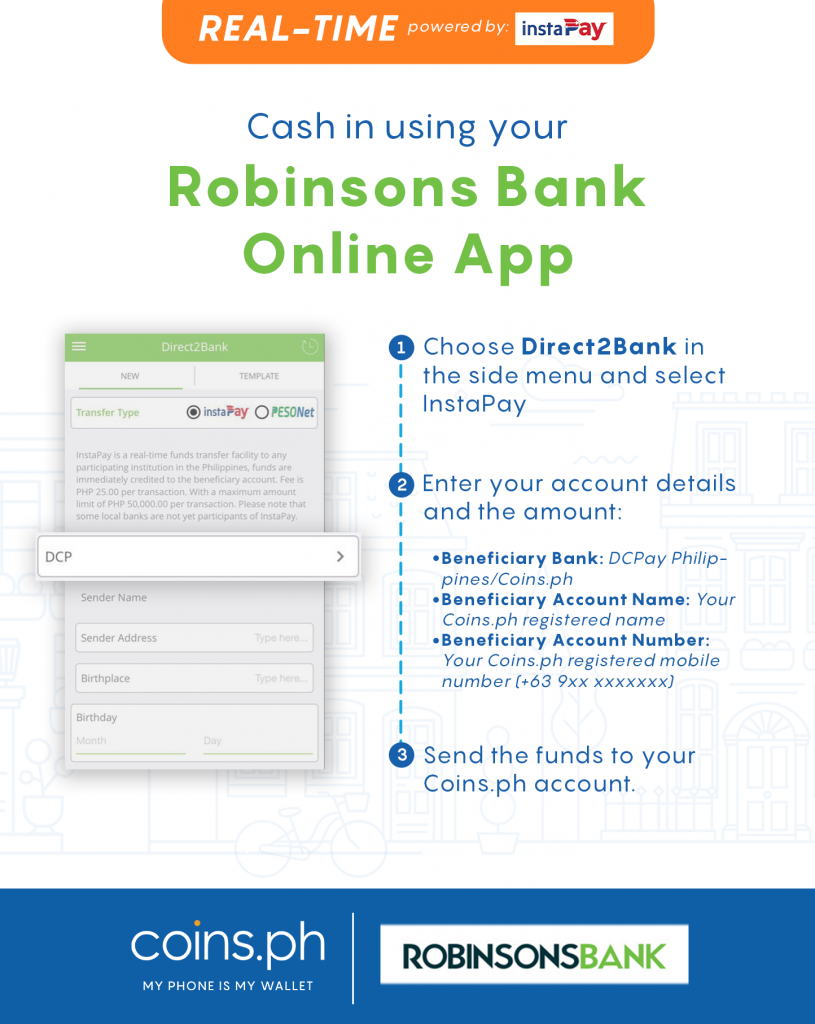 14. CIMB App

15. ING Bank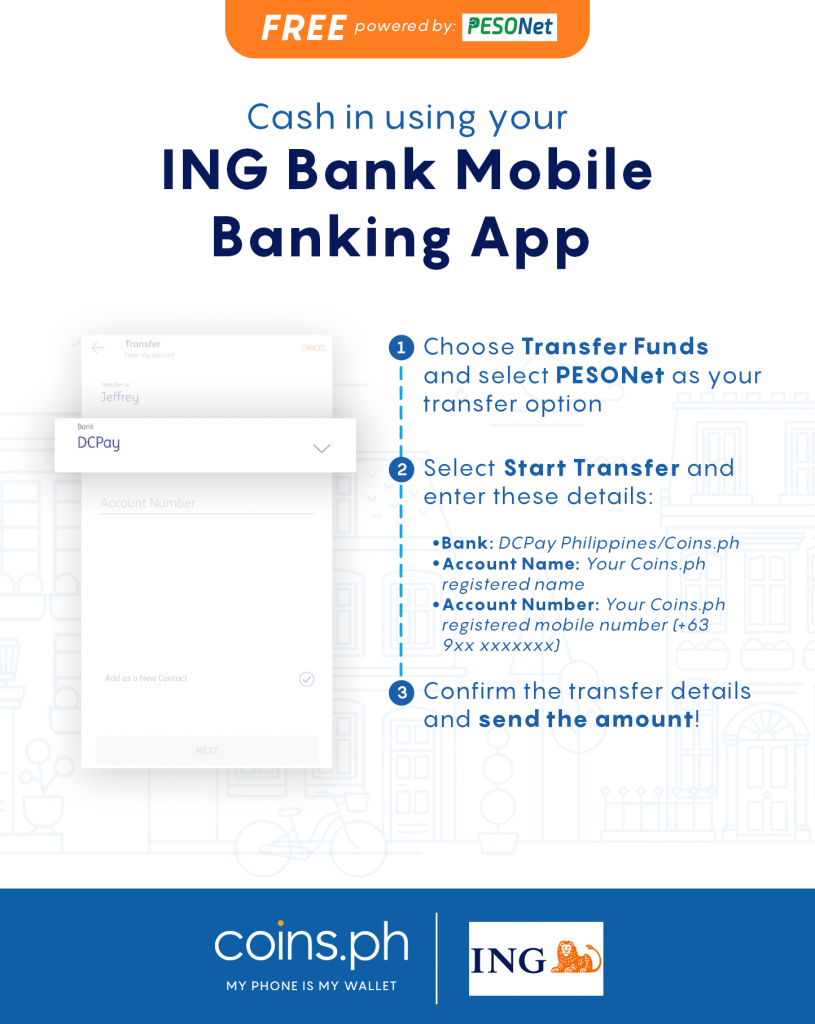 16. Security Bank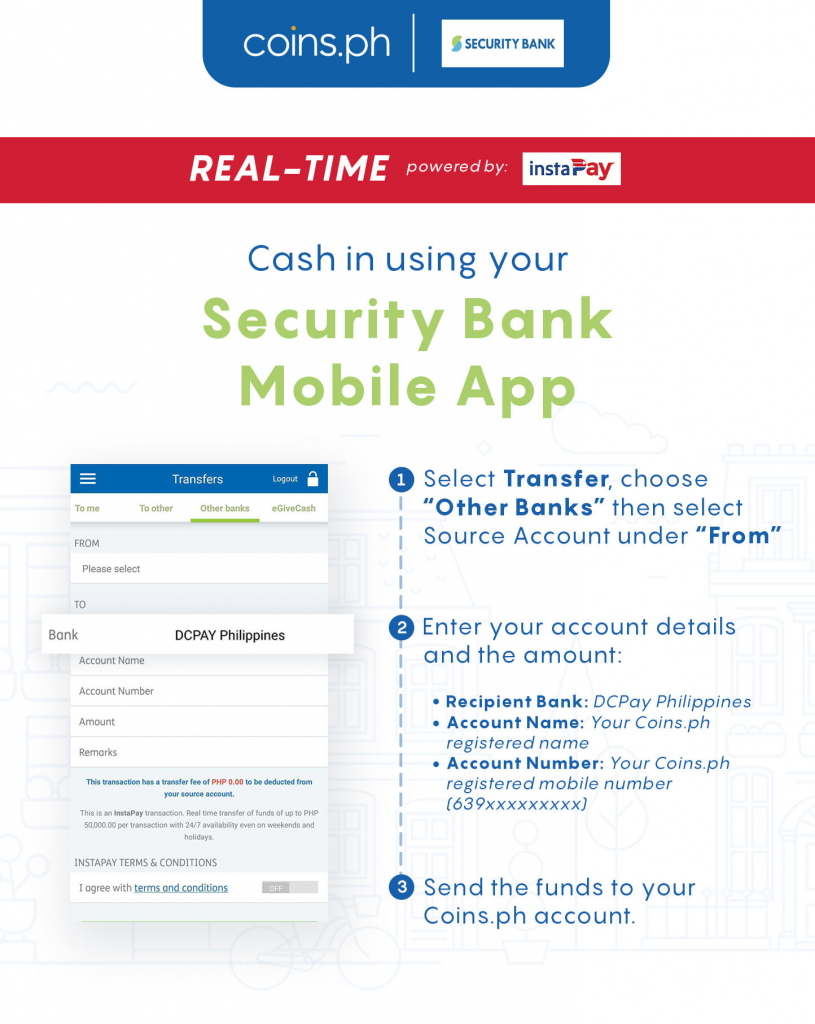 Customer Support
For any questions or concerns, you may reach out to us at help@coins.ph or by selecting `Send us a message` on your Coins.ph Wallet app. You may also call (02) 8692-2829 from 10AM – 6PM (Monday – Friday) and we will be happy to assist you.
Stay home and stay safe!


Questions or feedback? Email us at help@coins.ph or tap Send us a message in your app. Our operating hours are from Monday – Friday, 9AM – 6PM
Coins.ph is regulated by Bangko Sentral ng Pilipinas (BSP). BSP Financial Consumer Protection Department: (02) 708-7087 or consumeraffairs@bsp.gov.ph