4 Quirky Christmas Gift Ideas for Your Foodie Friend
We all have that friend that always knows where to eat. They take us to the newest restaurants, find the coolest hole-in-the-wall spots, and warn us when a place is overrated. We love hearing them rave about their latest meal, and consult them when we're seeking to satisfy a craving.
Here are some creative Christmas gift ideas to indulge their foodie fantasies even more.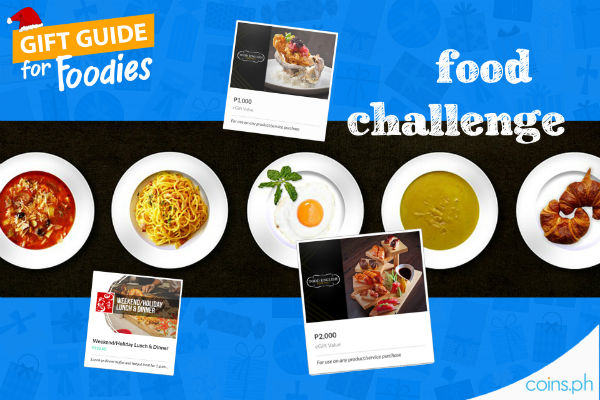 1. Buffet food challenge
For your wannabe chef friends (who can't actually cook but know good food), have them come up with the most interesting meal combinations by mixing and matching dishes from a buffet or food court. Check out Spectrum Buffet, the Four Seasons buffet by Vikings and Todd English Food Court.
We have gift cards for them available at the Coins.ph Android app, making this gift as simple as sending a text and few taps. The best part about this gift: you get to enjoy the food with them!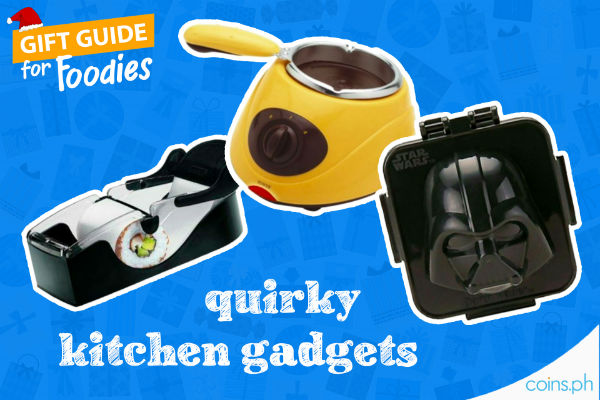 2. Fun kitchen appliances
When it comes to kitchenware, foodies tend to be particular about the basics. But that doesn't mean they won't love a quirky addition to their kitchen cabinets.
Shopee has a huge selection of quirky kitchen accessories that won't break the bank. Check out this handy sushi roll maker, this personal chocolate melting pot machine, and for the geeks out there, this Darth Vader egg mold. Shopee accepts payments via remittance centers and bank transfers, which means you don't even have to get up to make a payment when you use your Coins.ph wallet.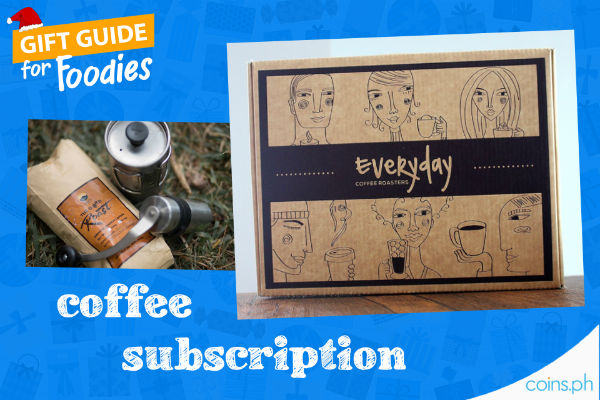 3. Coffee subscription 
Chances are your foodie friends are very particular about the coffee they drink. So what could be better than freshly roasted coffee delivered to their doorstep? Everyday Coffee delivers their beans within 48 hours of roasting, while The Cordillera Conservation Trust uses only premium local beans. Ordering, delivering, and paying for your gift is just a few clicks away!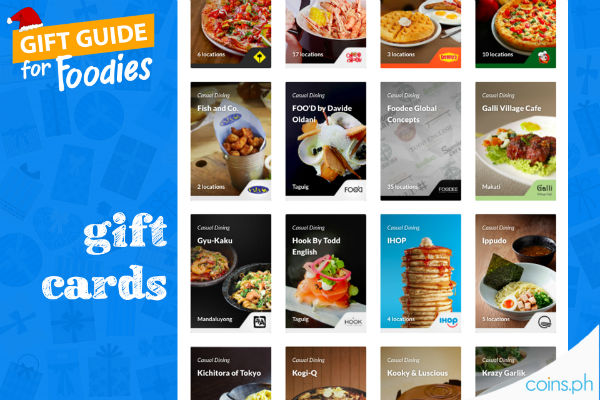 4. Treat them to a good meal
And if all else fails, you can always treat them to their favorite meal. So that you don't end up overspending, you can buy a gift card from our Android app. Some restaurants offer custom denominations. It's a classy way of giving a treat, without limiting what they want to order!
Choose a restaurant you guys have good memories in, or something that you discovered thanks to them. It may not be the most creative option, but it's always the thought that counts.