5 Easy Goals Anyone Can Achieve in 2018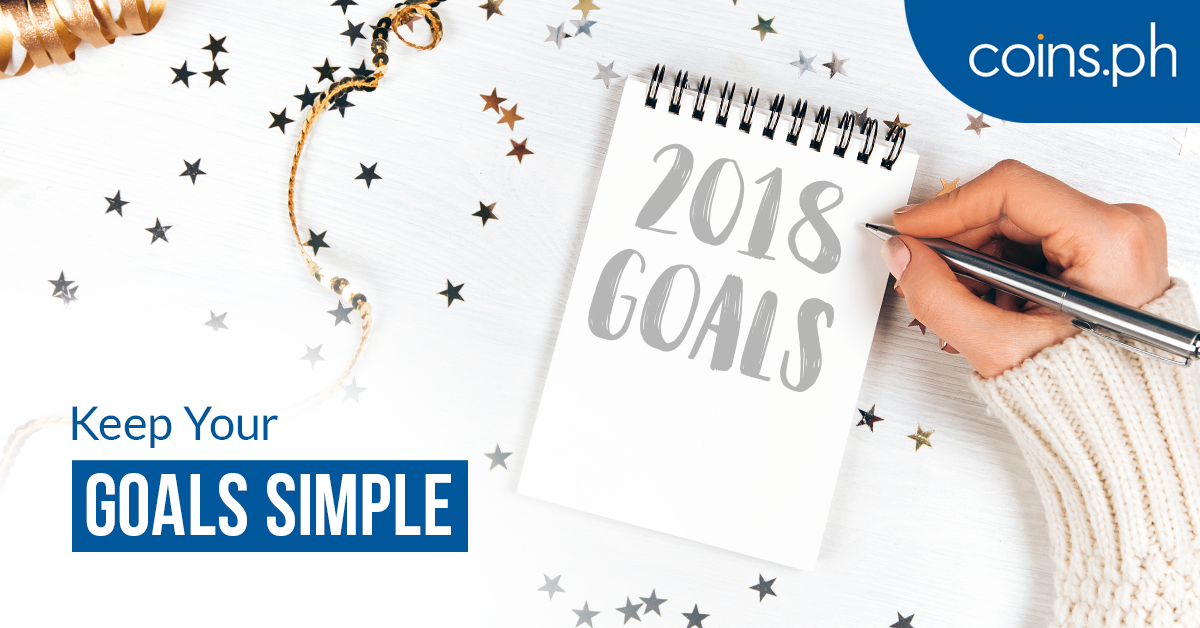 It's the first week of the new year! Why not take this time to reflect on what you have achieved this year and what you still want to accomplish in 2018? Here are 5 easy-to-keep goals you can set and slowly start achieving this week:
Goal #1: Prioritize my health
Health is wealth! Make it your number 1 priority. Whether it's becoming more physically active or taking a 'me' day every once in a while, take care of yourself both physically and mentally.
Take a Barre3 class, sleep better with Tempur pillows, or have a spa day at The Spa. Our Android app has a great selection of e-Gift Cards for gyms and spas you can treat yourself to this year!
Goal #2: Pay my bills on time
Pay your bills on time to avoid late payment fees and interest.
Don't have time to do it? Skip the lines and pay over 80 billers online with Coins.ph. You can even set weekly or monthly reminders so you'll always remember the due date for each bill.
Goal #3: Get out of my comfort zone
Take that solo trip you've been dreaming about or go on an adventure with your friends. Go somewhere you've never been before – traveling is always good for the soul.
Get great deals on flights and hotels on Traveloka or reserve bus tickets with Pinoy Travel. Best part? You can pay using your Coins.ph wallet!
Goal #4: Spend more time with loved ones
Spend more quality time with your loved ones this year! Explore restaurants together with our foodie guide around Metro Manila. Enjoy cashless convenience at our Scan & Pay partner restaurants!
Goal #5: Stay connected with loved ones
Thanks to the internet, you can still keep in touch with your loved ones with texts, calls, and chats – even when physical presence isn't possible.
Never run out of load with Coins.ph! Instantly buy load online for Globe, Smart, TM, TNT, and Sun anytime, anywhere! You can also buy international load for over 100 countries too!