How Ellie Cakelove's Paulyn Grew Her Cake Business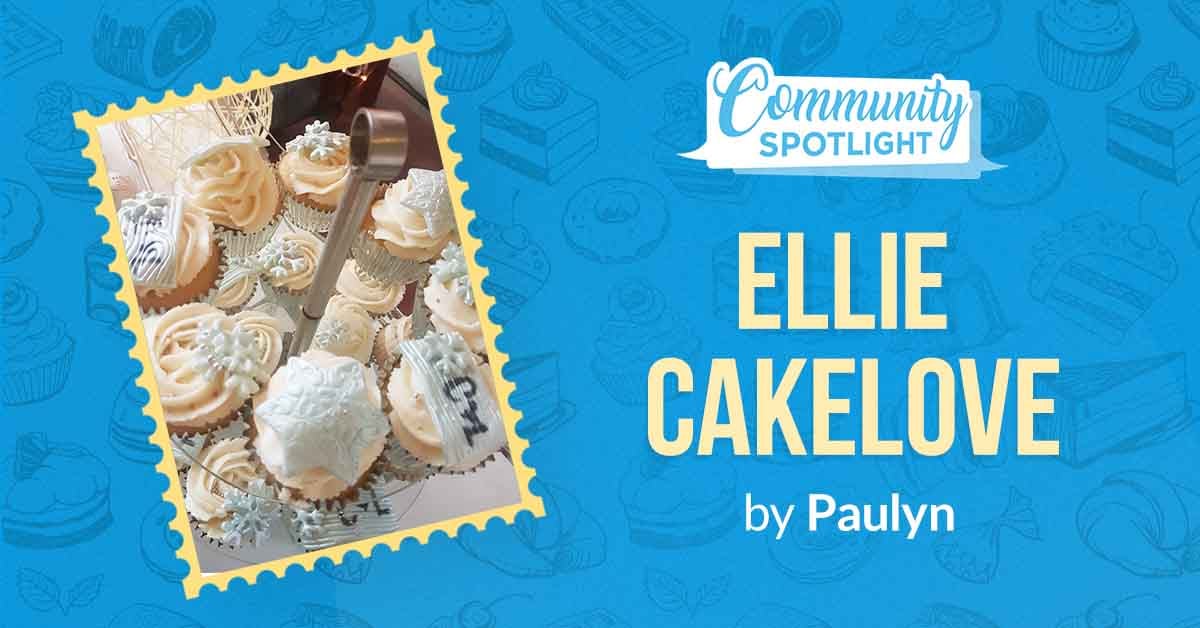 Ellie Cakelove is a specialty bakeshop based in Iloilo. They create delightful customized cakes and cupcakes for all sorts of special occasions. The talented baker behind these delicious creations is Paulyn Marie Valdez, a registered nurse and avid gamer. We asked her how she became one of Iloilo's rising stars in customized cakes:
"Love of food. We love to experiment and did this by accident. I myself, until now, am in denial of how far it came and continued to flourish. Love, like boxing: the more you hit, the more you get points."
Love, or should we say passion, is truly is the center of Paulyn's work. Ellie Cakelove only started over a year ago, in January 2016. Paulyn was experimenting with tweaking and making healthy cakes that were reduced calorie, low-fat, or gluten-free. She then started making custom cakes for clients.
Seeing the market there, she began to focus more on making unique designs as her trademark – customizing cakes with anything from metallic colors to a simple, classic yet elegant design.
"Everything can be adjusted according to the client's needs and theme. Like Coins.ph, we adjust to the needs of the client at current time.

In our highly advanced technological age, method of payments adjust too, and this is the reason why I like Coins.ph."
Coins.ph is just the right app for Paulyn to grow her business. She uses it for accepting payments for orders, and for buying load so that she can always stay in touch with them.
"I load fast with Coins.ph whenever I need it. I do not need to go ask someone to buy me load."
Because of this, she can dedicate more time to baking. If you've ever baked a cake before, you know that timing is very important to making the perfect cake!
As an entrepreneur, Paulyn appreciates the extra measures of security Coins.ph takes. It might make registration a slightly longer process, but it makes sure your account is secure.
"Registration was my first encounter with Coins.ph app. It's a step by step process, simple and direct to the point. Although I was a little bit intimidated I thought that as I go along, it is important for security purposes, which I really appreciated.

The customer service rep who attended to my Skype approval was also emphatic in many ways, and made my application comfortable yet professional."
Just like Paulyn, you can use Coins.ph to help your business grow. You can streamline payments and payroll, send money to your suppliers, and pay your bills online. Create a Coins.ph account now and get started!