How to Apply for a Postal ID in the Philippines (updated for 2019)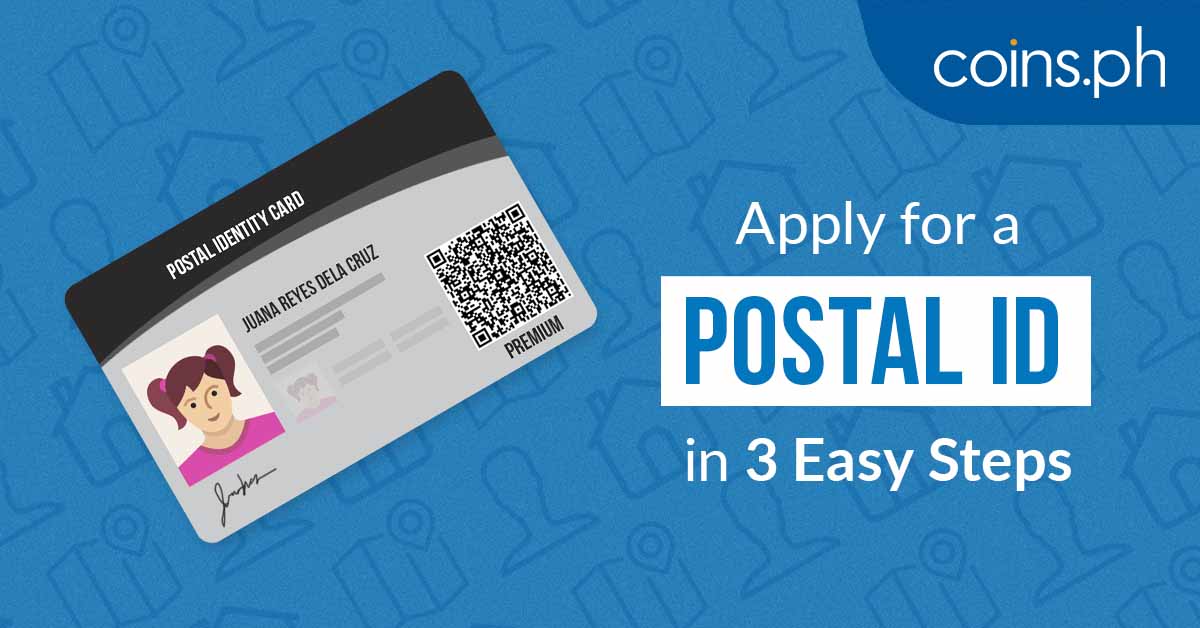 Government ID's are king. You can't open a bank account or deal with many agencies without them. It's also required for certain modes of transportation, like taking a domestic flight. (Read: Tips to Book Cheap Flights)
If you don't have one yet, or if you're hoping to get a second government ID, one of the easiest ones to get is a postal ID.
What is a Postal ID?
The postal ID is a government-issued ID that is obtained from the Philippine Postal Corporation. Any Filipino, whether residing in the Philippines or abroad, is eligible to obtain a postal ID. Even foreigners can get a postal ID, but they must have been residing in the Philippines for at least 6 months.
How to Apply for a Postal ID Online
The application process is fairly simple, and you don't need to show proof of employment or pass any tests.
Step 1: Download the application form from the Philippine Postal ID website. Print out two copies and completely fill out both copies. Take note that there are red check marks on the form that show the required fields.
Step 2: Gather the required documents (see below) and bring them to the nearest ID capture station. A list of the ID capture stations can be found here.
At the ID capture station, you'll be digitally photographed and your fingerprint will be taken. There are about 260 ID capture stations nationwide in designated post offices and select malls. You'll see a clearly marked window for postal ID applications in the post office.
Step 3: Pay the fee and wait for your postal ID to get delivered to the address you have put in your application form. It will be delivered in about 15 working days for Metro Manila addresses, 20 working days for other major cities and municipalities, and 30 working days for island provinces and remote barangays. Yes, it's as straightforward as that!
Postal ID Requirements
When you submit your application form, make sure to bring the following documentary requirements:
1. Proof of Identity
Bring any one of the following for proof of identity:
Birth Certificate Issued by NSO or Local Civil Registry;
GSIS or SSS UMID Card;
Valid Driver's License; or
Valid Passport (Read: How to Apply for a Passport)
Applicants who don't have any of the above can bring any two (2) of the following. At least one of them should bear the applicant's photo and signature:
BIR ID
Baptismal Certificate
Certificate of Birth
College or Post-Graduate Transcript of Records
Confirmation Certificate
Elementary or High School Form 137
Marriage Certificate
Valid Alumni ID
Valid Basic Postal ID
Valid College, School or University ID
Valid Company ID
Valid Integrated Bar of the Philippines (IBP) ID
Valid NBI Clearance (Read: How to Apply for NBI Clearance)
Valid OWWA ID
Valid Pag-

Ibig 

ID
Valid PhilHealth ID
Valid PRC ID
Valid Paper-based Postal ID
Valid Police Clearance
Valid Seaman's Book
Valid Senior Citizen ID
Valid Tax Identification Number Card
Valid Voter's ID
If you are married, bring your marriage certificate.
2. Proof of address
You need to submit any one (1) of the following:
Barangay Certificate of Residency issued within three (3 months) prior to postal ID application

Certified True Copy of Lease

Certified True Copy of Titles issued by the Land Registration Authority (LRA)

Certified True Copy of Real Estate Tax Receipt

Bank Statement

,

Credit Card Statement

School Billing Statement

Utility Bill (cable, electric, internet, landline, telephone, water)
What Can I Do with a Postal ID?
Your Postal ID is valid for three years. During this time, you can use it for anything that requires a valid government-issued ID, including verifying your Coins.ph account!
After your Coins.ph account is verified, you can enjoy higher daily and monthly cash in limits, which makes it easier to pay bills online or send money to another Coins.ph account. You will also be able to cash out of your Coins.ph wallet and have access exclusive promos.

Questions or feedback? Email us at help@coins.ph or tap Send us a message in your app. Our operating hours are from Monday – Friday, 9AM – 6PM
Coins.ph is regulated by Bangko Sentral ng Pilipinas (BSP). BSP Financial Consumer Protection Department: (02) 708-7087 or consumeraffairs@bsp.gov.ph