How to Apply for a Pag-IBIG Loyalty Card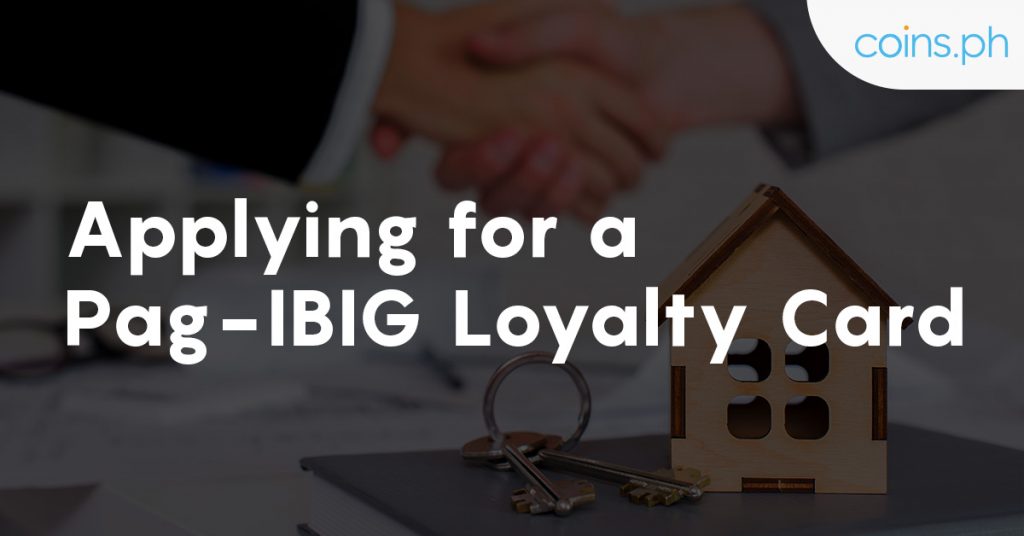 From supermarkets to local coffee shops, loyalty cards are popular among Filipino consumers that even Pag-IBIG has jumped in on the game. Other than being a handy tool for identification, the Pag-IBIG loyalty card comes with discounts and rewards that help you become a smart spender.
Related: Pag-IBIG Fund Online Registration Guide
If you're considering getting a Pag-IBIG Loyalty Card, here's what you need to know:
2 Main Perks of the Pag-IBIG Loyalty Card
1. No Annual Renewal
Unlike other loyalty cards, the Pag-IBIG Loyalty Card has a lifetime membership. Once you avail, you get all of the benefits forever without ever having to renew ever again. 
Related: Pag-IBIG Fund Membership Benefits
2. Discounts
You'd be surprised with the sheer amount of merchants that Pag-IBIG has partnered with for their loyalty card. You can get discounts for food, groceries, pharmaceuticals, fuel, travel, accommodation, attractions, tuition, and so much more with this powerful card. Some of them are:
2G0 travel – 20% discount

Bayview Park Hotel – 10-30% discount

Bioessence – 50% discount

Canon – 5% discount

Chef Tony's – 10% discount

Curamed Pharmacy – 3% to 10% discount

David's salon – 10% discount

Derm Care – 10-50% discount

DHL – 10-20% discount

Enchanted Kingdom – 5% to 15% discount

The Generics Pharmacy – 5% discount

Gerry's Grill – special free dish for a min. of 1,000 single purchase receipt

Hotel H20 – 10% discount

Informatics School 10%

Kabayan Hotel – 15% discount

Manila Ocean Park – up to 80% discount

Microtel – 10% discount

Mrs. Fields – 10% discount

Papa John's Pizza – 10% discount

Pfizer products – up to 50% discount

Enchanted Kingdom – 5-10% discount

Hotel H20 – 10-20% discount

Rusty Lopez – 20% discount
Related: What is the Pag-IBIG MP2 Savings Program?
How to Get a PAG-IBIG Loyalty Card
Download and fill up the Pag-IBIG Loyalty Card application form.

Go to your nearest Pag-IBIG branch and submit your accomplished form.

Pay the P100 registration fee to the cashier. Keep your receipt for claiming your card later on.

Head to the enrollment kiosk to have your picture taken.

Sign the necessary documents after the Pag-IBIG officer validates your information.

Wait up to 45 days to claim your card. You can either pick it up in the Pag-IBIG branch or have it delivered in your home free of charge.
Related: How Much Can You Borrow From Pag-IBIG?
Pay your Pag-IBIG contributions and loans with Coins.ph
Skip the long Pag-IBIG lines with your Coins.ph app. Just tap Pay Bills, scroll down to Government, and select Pag-IBIG Housing Loan Amortizations or Pag-IBIG  Member Savings. After that, just input your info and Slide to Pay!


Questions or feedback? Email us at help@coins.ph or tap Send us a message in your app. Our operating hours are from Monday – Friday, 9AM – 6PM
Coins.ph is regulated by Bangko Sentral ng Pilipinas (BSP). BSP Financial Consumer Protection Department: (02) 708-7087 or consumeraffairs@bsp.gov.ph