How to Apply for a Police Clearance ID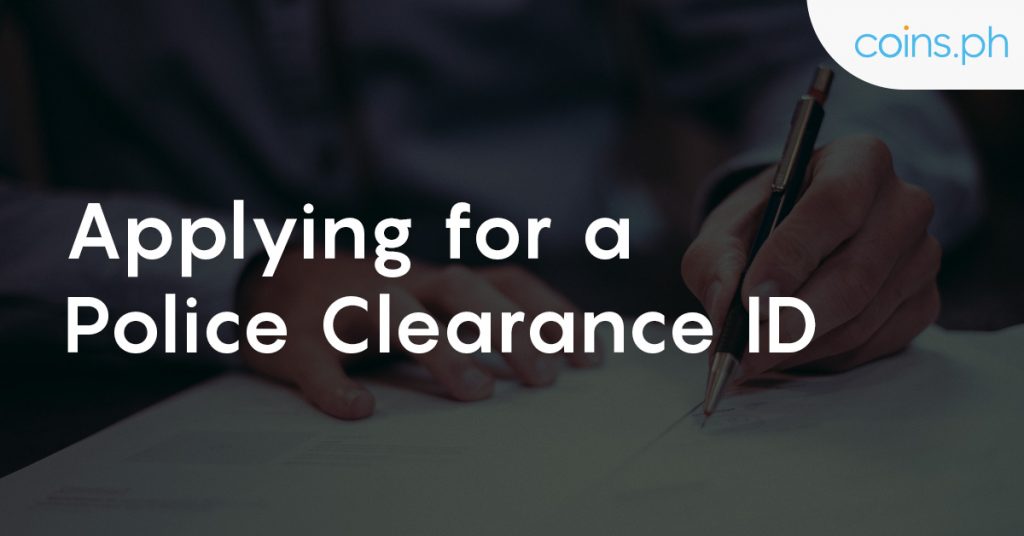 Police clearance is a document that certifies that you have no recorded criminal activity on the PNP database. Getting a police clearance used to require a walk-in and waiting around for hours. 
Thankfully, the PNP now has an online system called the National Police Clearance System (NPCS) that allows Filipinos across the country to get their police clearance in ten minutes or less. 
Take note that you would still need to do a personal appearance at your local police station for biometrics and photo capturing.
Why do I need a police clearance?
Other than local employment, you would actually be asked a police clearance for many reasons:
Note: Police clearance will not be honored as a Valid ID requirement for DFA Passport application or renewal and for COMELEC Voter's ID registration.
Police Clearance Requirements
At least 2 Valid IDs with your complete name, clear photo, and signature (Read: 4 Government IDs That Are Easy to Apply For)

Reference Number from Online Application (see below)

Official Receipt for Police Clearance payment
Police Clearance Online Application
Step 1: Go to https://pnpclearance.ph/ and register for an online account.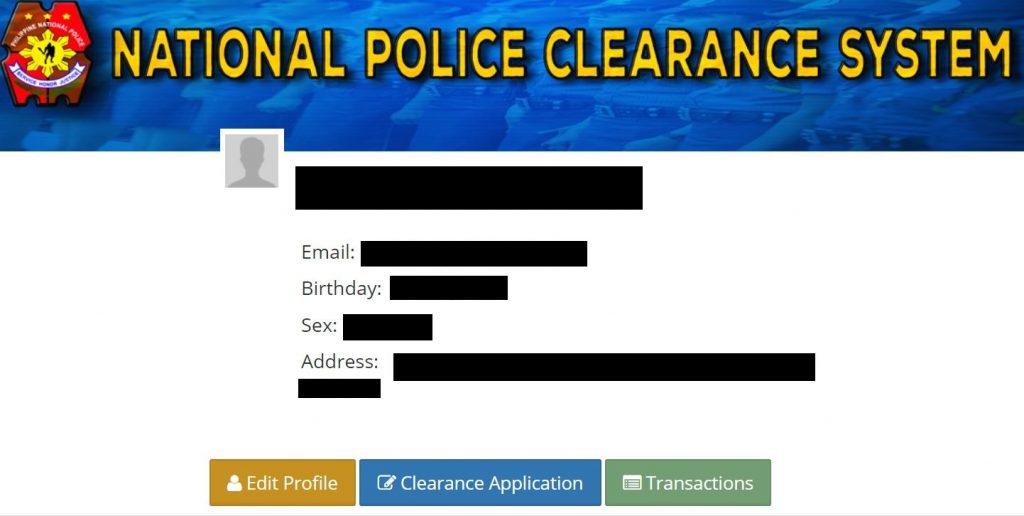 Before you register, you'll find a pop-up box with the Terms and Conditions, Privacy Policy, and other pertinent information. Tick all the checkboxes and click Next. Once you reach the I Agree button, click I Agree to move to the next step.

Fill in the information on the New Applicant Registration form and click Register.

Wait for the confirmation email from NPCS and click on the verification link

Before setting an appointment, click the Edit Profile button and fill in the necessary information in the online form. Click the Save Profile button when you're through.
Step 2: Sign in to your account and set an online appointment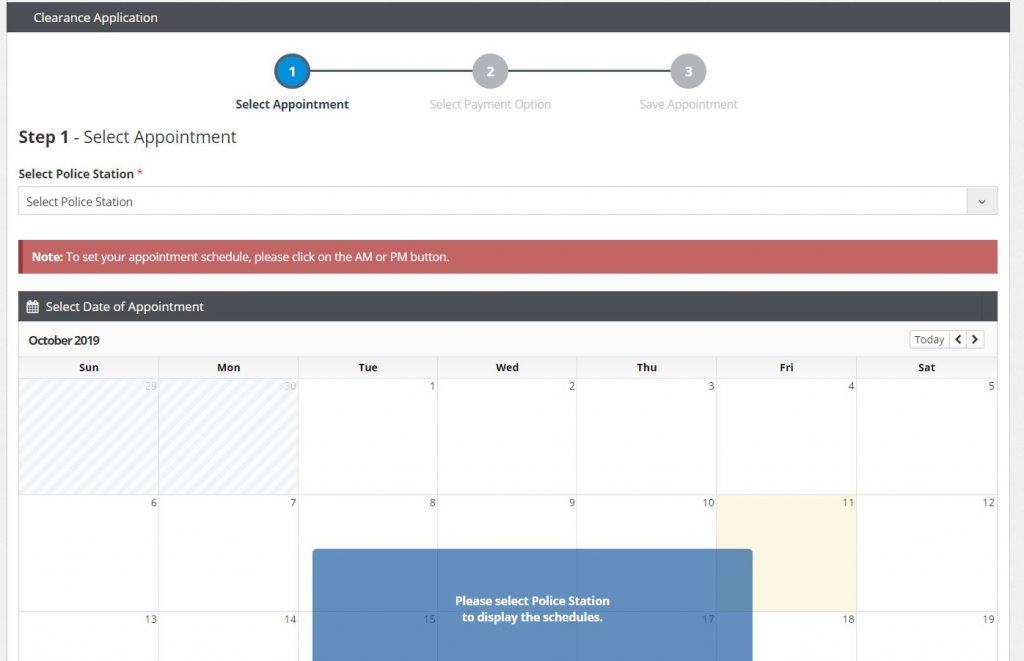 Click the Clearance Application button. Select your local or desired police station and preferred date and time for your personal appearance. Click Next.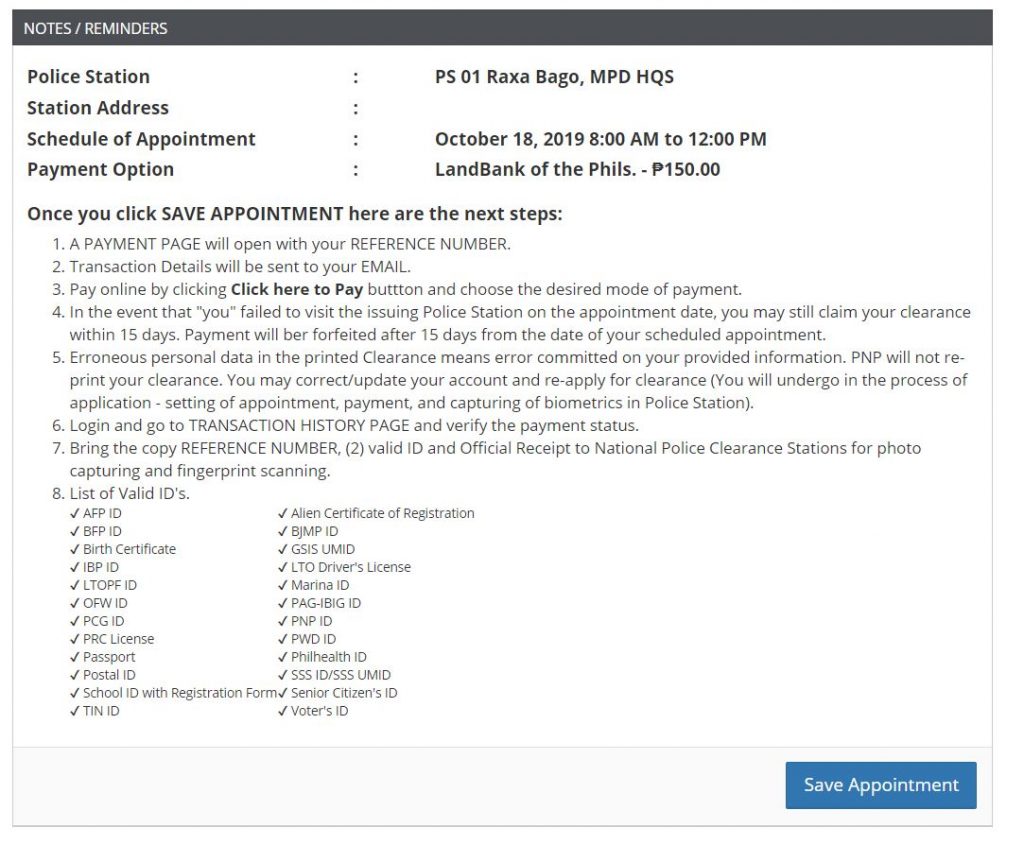 Click the Land Bank of the Philippines button and click Save Appointment.

Take note of the

REFERENCE NUMBER

and payment details issued by the system. You will be using this information for payment of the police clearance fee.
Step 3: Pay the police clearance fee

Click Pay to LANDBANK and select a payment option. Pay the ₱160 police clearance and transaction fee. Take note of your payment summary/transaction details.
Step 4: Go to your local police station
On your scheduled appointment, bring your requirements (see above) and present them to the police station.

Have your photo, fingerprints, and signature taken via biometrics capture.

Let the police officer verify your biometrics and criminal records through the PNP database. Wait for your name to be called.

If there is no "hit", claim your police clearance as soon as your name is called. If there is a hit on your name, follow the officer's directives for the secondary verification process.
Whether it's to apply for a credit card or to verify your Coins.ph account, you'll definitely need to apply for a police clearance at least once in your life. Thankfully, with the new online PNP clearance application system, applying for a police clearance is faster and more efficient than ever before.


Questions or feedback? Email us at help@coins.ph or tap Send us a message in your app. Our operating hours are from Monday – Friday, 9AM – 6PM
Coins.ph is regulated by Bangko Sentral ng Pilipinas (BSP). BSP Financial Consumer Protection Department: (02) 708-7087 or consumeraffairs@bsp.gov.ph