How to Buy Diamonds in Mobile Legends

While battle points are the primary in-game currency, diamonds are the premium currency. Battle points can be earned by defeating enemies and turrets. They're used to buy heroes, fragments, weapons, and other items in the game.
Diamonds, on the other hand, can't be earned. Diamonds are the in-game currency that can be bought with Razer Gold. These can be used to purchase items such as skins, heroes, and emblems that can give your stats a boost and help you level up faster.
How to Buy Diamonds in Mobile Legends with Razer Gold
After you buy Razer Gold (Read: How to Reload Razer Gold), you can use it to buy diamonds for Mobile Legends. Here's how:
Step 1: Sign in or create a Razer account here
Step 2: Once logged in, hover over the "Gold" tab on the upper right-hand corner then select "Browse Games" from the dropdown

Step 3: Search and click on "Mobile Legends"

Step 4: Enter your Mobile Legends User ID then select how much diamonds you want to buy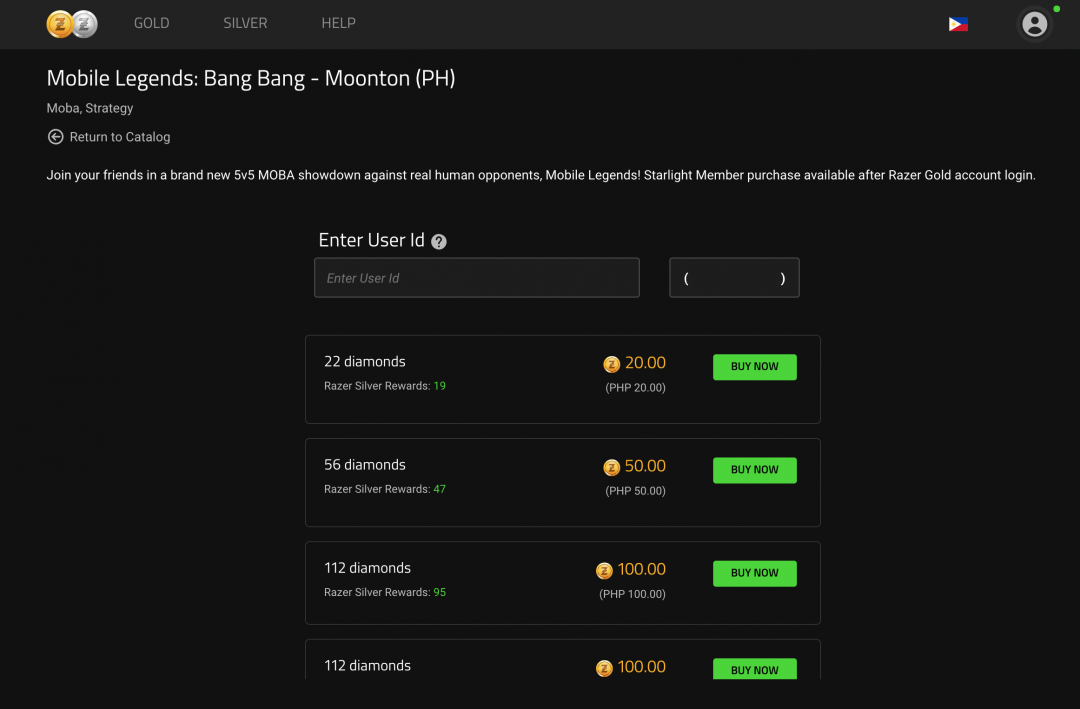 Step 5: Review your order then click Confirm. 

Reload Razer Gold with Coins.ph
Did you know you can buy Razer Gold with Coins.ph? It's a fast and easy way to reload your Razer Gold account without a credit card or PayPal. You also get exactly the amount you pay for because there are no added fees!
Here's a video tutorial on how to buy Razer Gold with Coins.ph and then using it to buy diamonds in Mobile Legends