How to Buy Garena Shells Online Without a Credit Card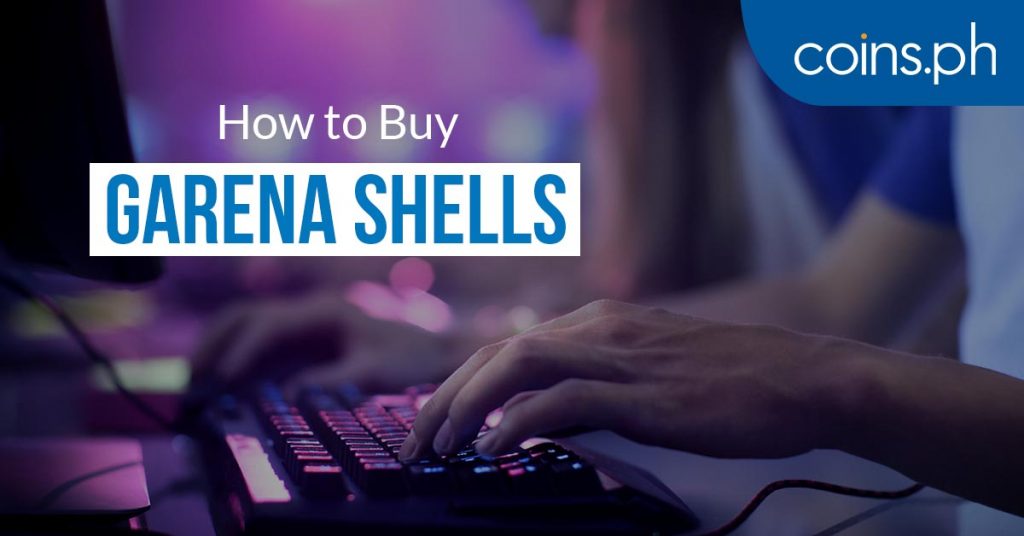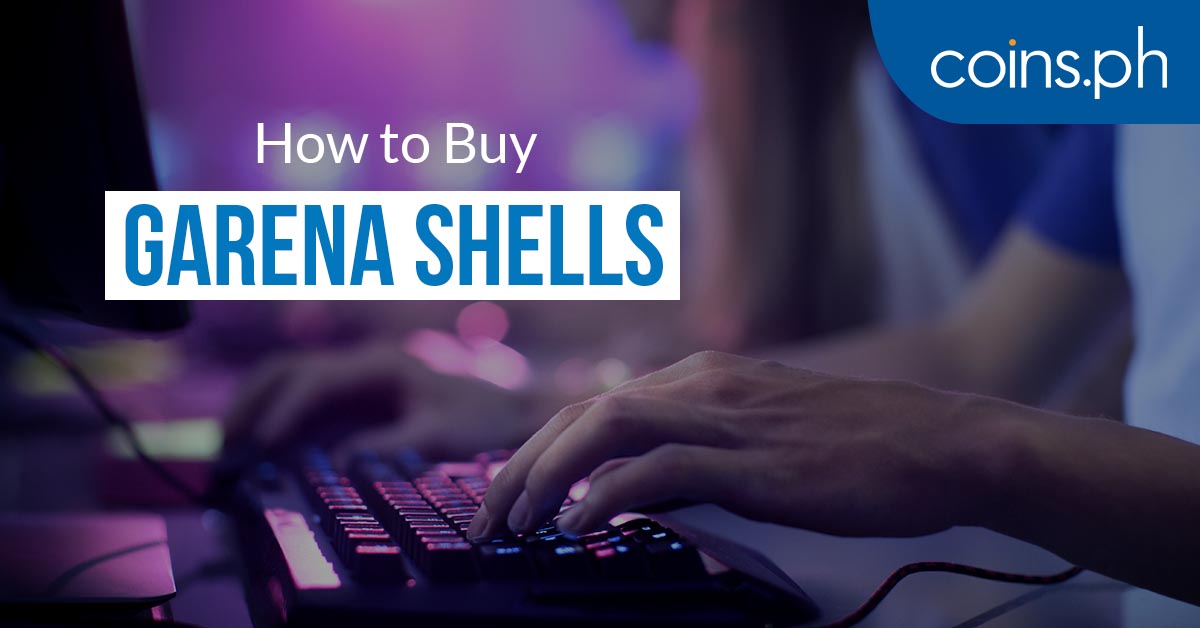 Crazy about League of Legends and Firefall? Then you know that without Garena Shells, it's extremely challenging to try and compete with the best gamers out there. You need to buy Garena shells to purchase in-game items, get premium memberships, customize your clans and avatars, and power up your overall gaming experience.
Normally, you can buy Garena Shells online with a credit card. No credit card? You can sign up for a Coins.ph account and instantly buy Garena shells and other game credits even without a credit card!
How to Buy Garena Shells Online through Coins.ph
Step 1: Log in to your Coins.ph Wallet then click on Game Credits. Garena Shells are available on the Coins.ph Android app and website.
Before you buy Garena Shells, you need to have enough funds in your Coins.ph Wallet. Cash in instantly through online banking or e-wallet apps (Read: Coins.ph Online Cash In Options). Or go to any 7-Eleven, Palawan Pawnshop, Western Union location nationwide. See all cash in options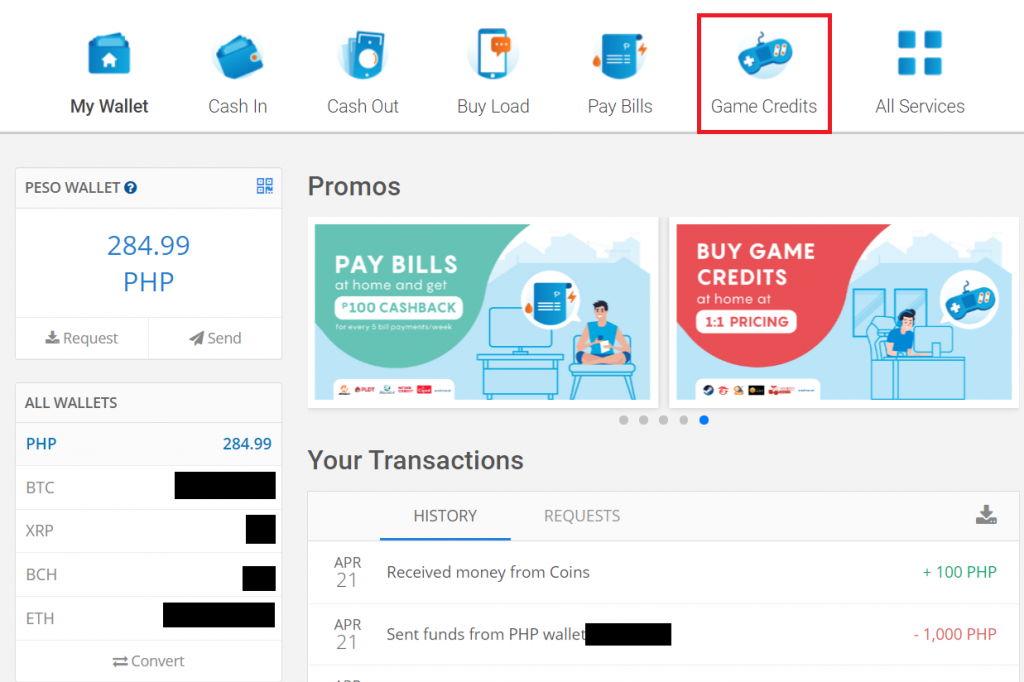 Step 2: Select Garena Shells.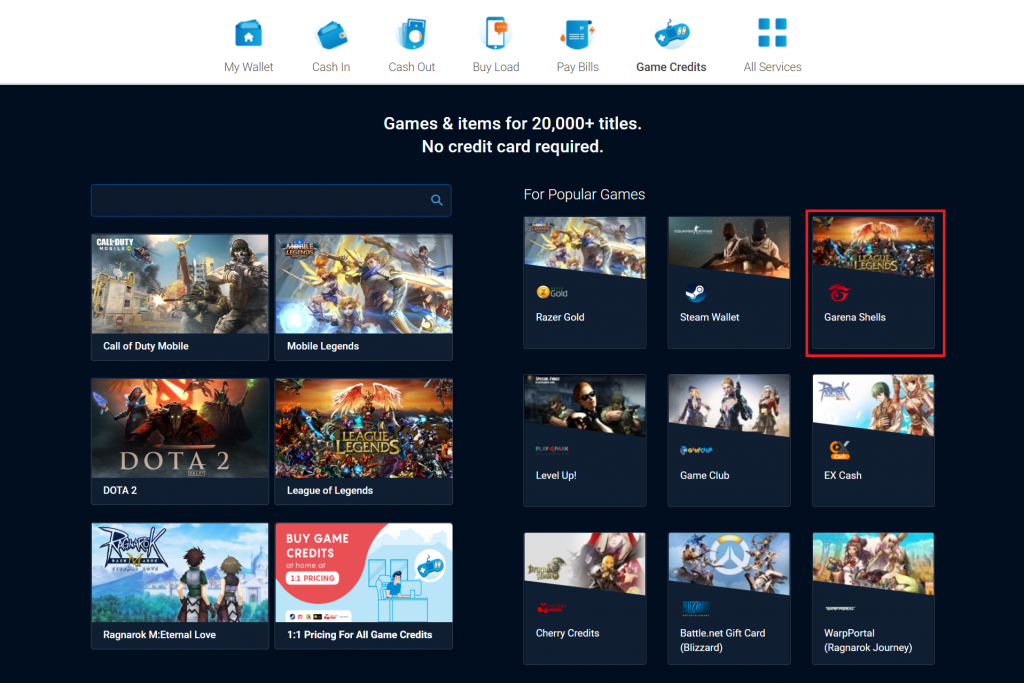 Step 3: Choose the amount you want to buy. Garena Shells are available in the following Philippine Peso (PHP) denominations: ₱10, ₱20, ₱50, ₱100, ₱200, ₱300, ₱500, and ₱1,000.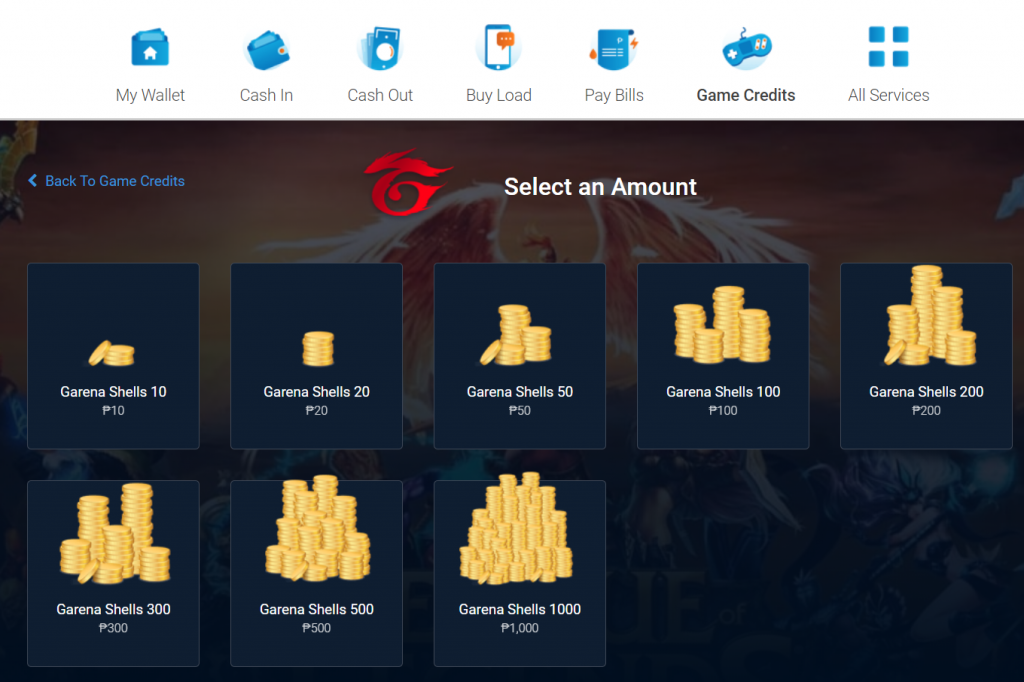 Step 4: Enter the mobile number where you want the code to be sent and your verification code if you have 2FA enabled (Read: What is 2FA?). Review your transaction then click on Buy Credits.
Tip: Click Send to Myself to instantly input the mobile number connected to your Coins.ph account.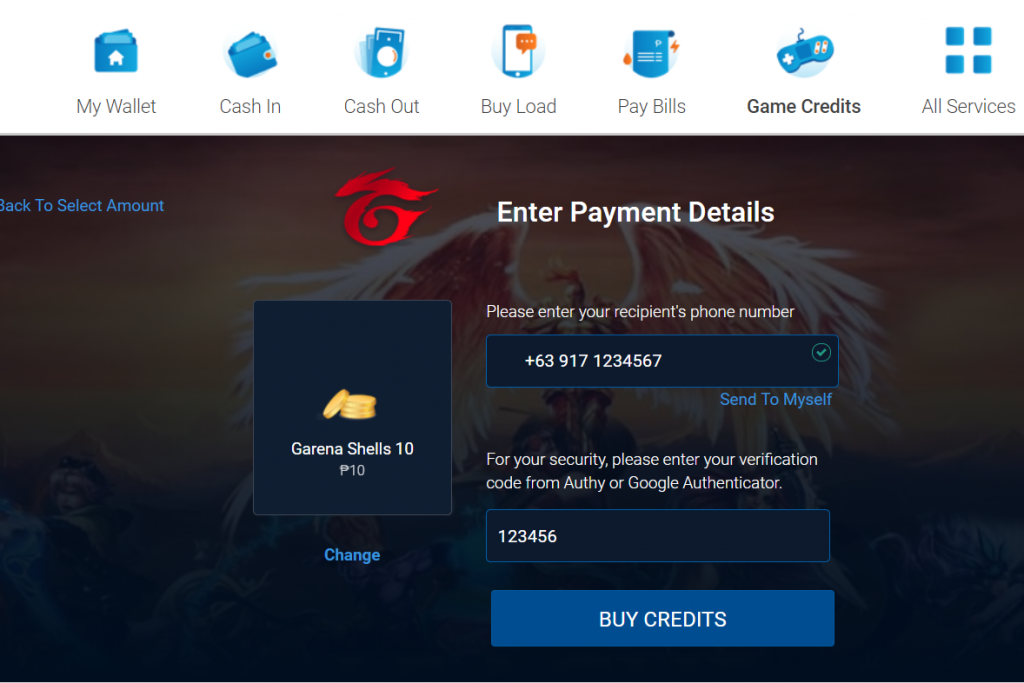 How to Redeem Garena Shells
After buying your Garena Shells from Coins.ph, you'll receive a text that gives you the ePIN CARD and PIN. You'll need these to redeem your shells.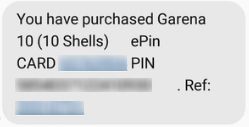 Step 1:  Go to your Garena account then click Top-Up.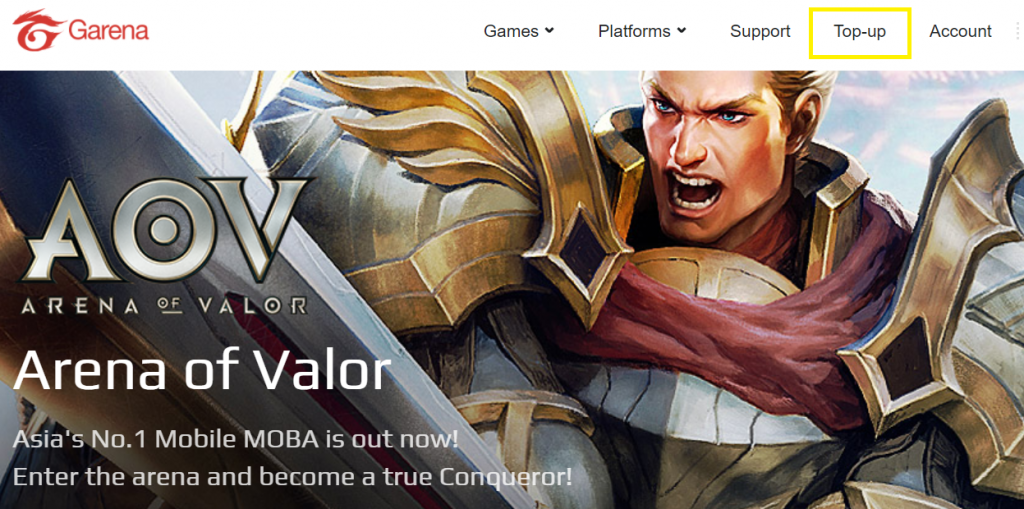 Step 2:  Select Shell Top Up.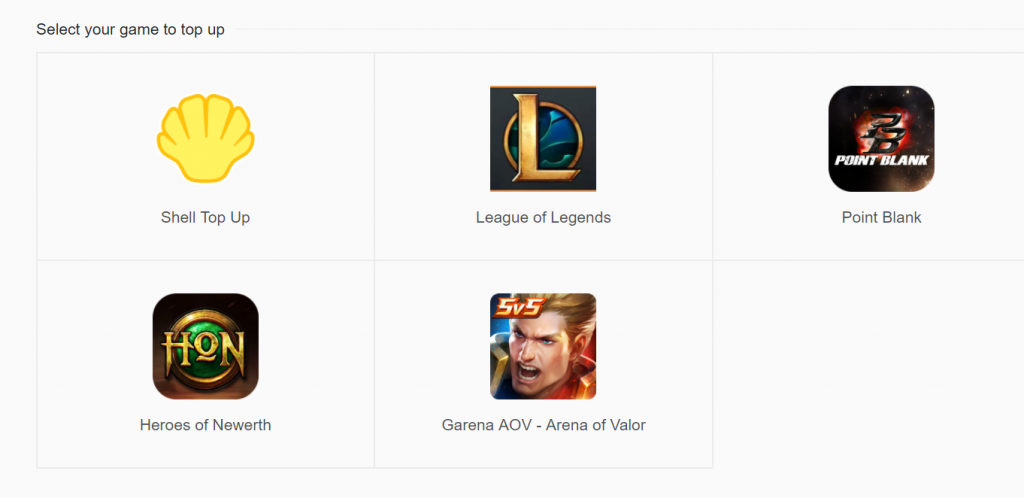 Step 3: Select Garena PPC Prepaid Card then enter the PIN under the Garena Prepaid Card Password field.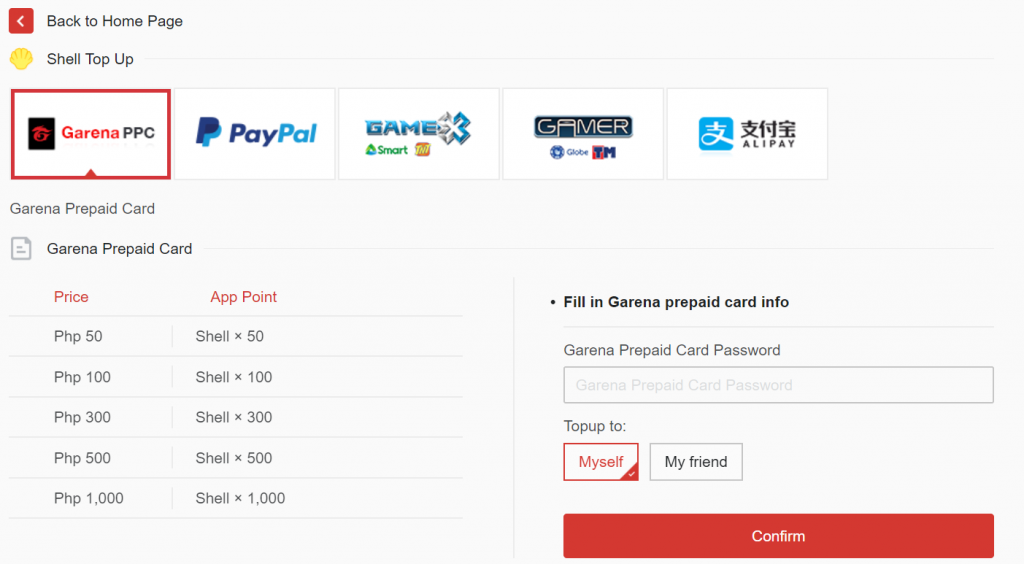 Step 4:  That's it! You're ready to keep playing! You can check your balance by pressing the Go to Home button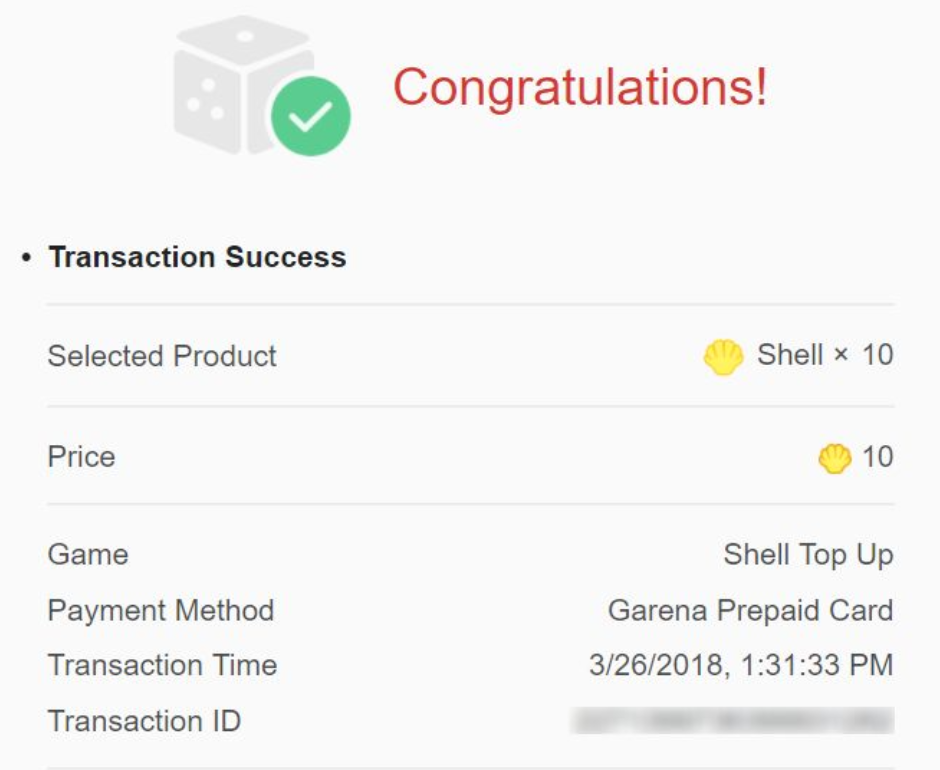 That's how easy it is to buy Garena Shells through Coins.ph. Just make sure that you always have enough money in your Coins.ph wallet to never lose instant access to Garena shells and other gaming credits. (Read: How to add funds to Coins.ph wallet)

Questions or feedback? Email us at help@coins.ph or tap Send us a message in your app. Our operating hours are from Monday – Friday, 9AM – 6PM
Coins.ph is regulated by Bangko Sentral ng Pilipinas (BSP). BSP Financial Consumer Protection Department: (02) 708-7087 or consumeraffairs@bsp.gov.ph