How to Get the Best Foreign Exchange Rates in Manila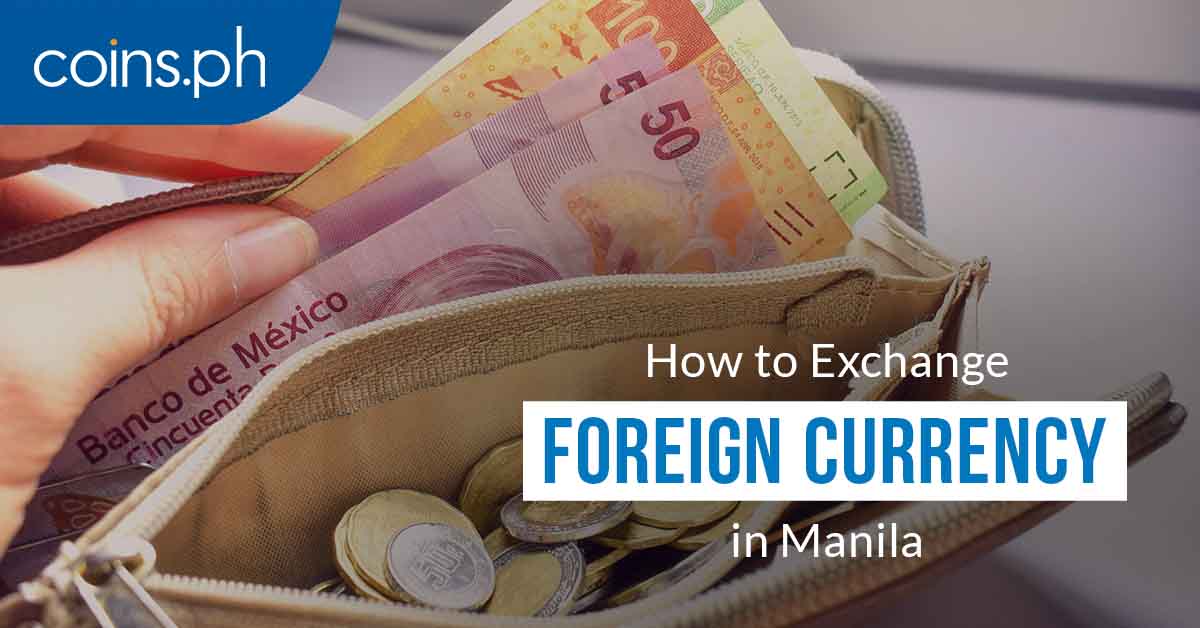 In the Philippines, cash is king. Not all establishments accept credit cards or debit cards. You'll easily feel stuck if you don't have cash. But what happens if you're here on our beautiful shores with no pesos in your pocket?
Whether you're in Manila traveling from overseas, or looking to exchange foreign currency, here's how to get the best rates:
Check Foreign Exchange Rates Online
When you're looking at several different foreign exchange booths or services, how do you know whether the rate is good? Check the internet. But where should you look?
You can check the Philippine central bank's exchange rates for the day at the Bangko Sentral website. You can also download the app XE Currency, which gets data from several sources, including global foreign currency markets.
Just keep in mind that these are just for reference and you'll never be able to get these exact rates when changing money.
Check the Transaction Fees and Other Costs
Apart from checking rates, you should also check what other fees the establishment charges. Apart from having bad rates, many places can also charge a commission. If you use a debit card or credit card, they might also charge you more for card fees.
This also applies to withdrawing money from an ATM machine. For example, a Php 200.00 fee might be assessed on withdrawing money from an ATM using a card that's been issued abroad. If there isn't a fee, though, you might even get a better rate from an ATM. Again, it's just a matter of doing your research and checking what the fees are.
Go to Money Changers
Two well-loved forex establishments are Czarina and Sanry's. Czarina was founded in 1978 and has around 16 branches in Metro Manila in strategic places near offices and malls, and a few abroad in Hong Kong and Dubai. Apart from changing foreign currency, they also provide money remittance and cargo services. Their foreign exchange services cover all major currencies, and they don't charge commission.
Sanry's is another popular moneychanger with competitive rates and conveniently-located branches. Keep in mind that you'll have to call their head office ahead of time if you want to buy certain foreign currency.
If you choose to exchange your money at a foreign exchange booth, always count your cash before you leave. You might get a good rate at a smaller money exchange, but always double check that you've been handed the right amount!
Use Airports and Banks as a Last Resort
It's well known that airport foreign exchange booths have terrible rates. If you're arriving in Manila with zero pesos, only exchange enough money at the airport for transportation to your hotel or wherever you're staying. After that, it won't be difficult to find better rates in the area.
Banks are unlikely to have the best rates either, but you can consider them if you are unable to get to a money changer.