How to Hang Out With Friends When Work Won't Let You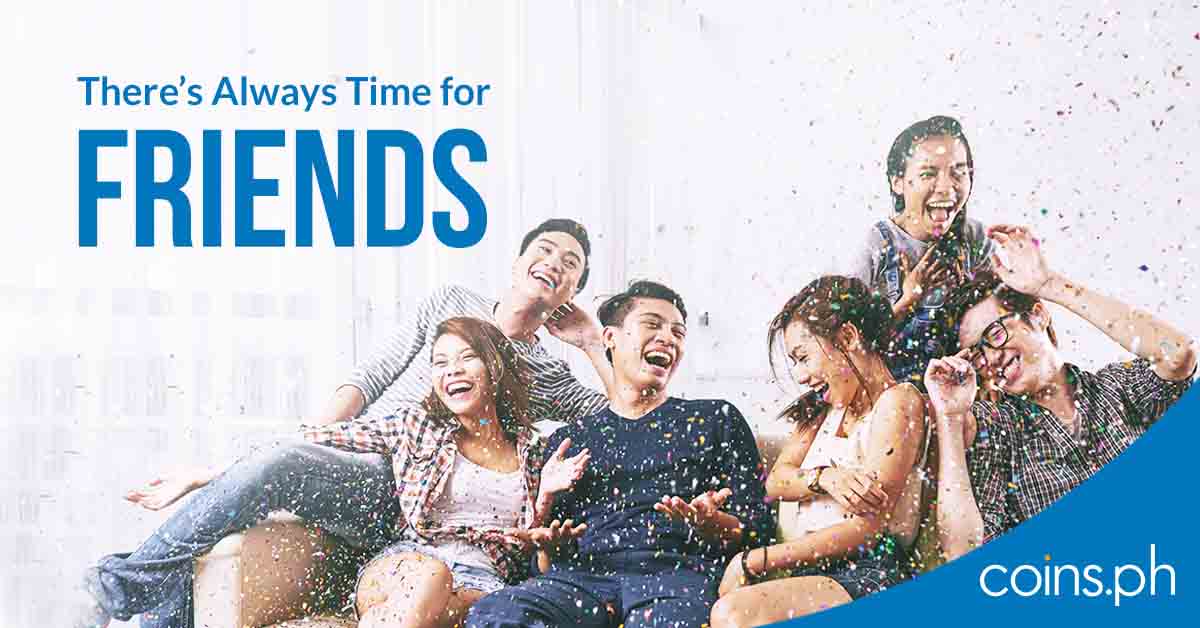 "Hey, let's catch up while in line at the bank together!" said no one ever.
Ok, we get it. You're really busy. But we all are. That excuse isn't going to fly when there are a lot of ways to get work out of the way so you can hang with your friends. Here are 7 of them:
1. There's an app for all your excuses
No transpo? Grab or Uber. Bank errands? Coins.ph. Groceries? HonestBee and MetroMart. Forgot to pay your bills? Coins.ph. Haven't made dinner? FoodPanda. No load? Coins.ph. Demanding boss? Sorry, bro.
2. Calendar them in for lunch
Lunch break is mandated by law. Schedule meetings near their office around lunch, or ask them to do the same for you. It's tempting to try to be productive through lunch, but if you spend your midday doing something more meaningful than errands, and it'll make you work better later on.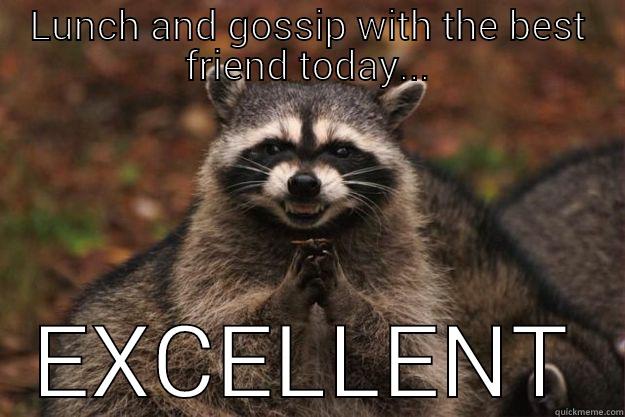 Why are you still heading to the bank during your lunch break, when you could be hanging out with your friends? Use Coins.ph to send money to friends or pay your bills online, wherever you are.
3. Make hanging out a habit
It's easier to commit to something if it becomes a regular part of your schedule. Our minds are programmed to prioritize a weekly breakfast date over a vague plan to grab coffee one of these days. For big groups, have a regular monthly hang out that no one can miss, and grill the hell out of them if they do.
4. Wowol is the new hohol
Working out is the new hanging out. Group fitness classes are all the rage right now and many gyms and studios offer barkada or best friend packages. Working out together is a great way to pack in your much-needed me-time with oft-neglected we-time. Plus you get to motivate (or guilt trip) each other to be the best versions of yourselves.
5. Carpool
If you're going to get stuck in traffic anyway, you may as well get stuck together! Plus, you'll save so much money splitting the cost of travel. Don't live close by? If you wait out the traffic past rush hour, you'll find that Metro Manila is actually not as big as you think.
6. Give in to FOMO
Two things in life were invented to give us FOMO: the hashtag #squadgoals and seat sales. If you haven't seen your friends in a while, and your skin hasn't seen the sun in even longer, go ahead and succumb to the peer pressure. Book that barkada trip!
Our partner Traveloka has got great deals on tickets and hotels. You can pay for your trip through Coins.ph, and send your friends a payment request right after.
7. Bring them along
If all else fails, bring your friends to work events. You might have to divide your attention, but at least you can catch a break with your friends. And hey, it's all about networking right now! Meeting people face-to-face is so much better than LinkedIn, or Tinder.