4 Legit Ways Filipinos Can Make Money Online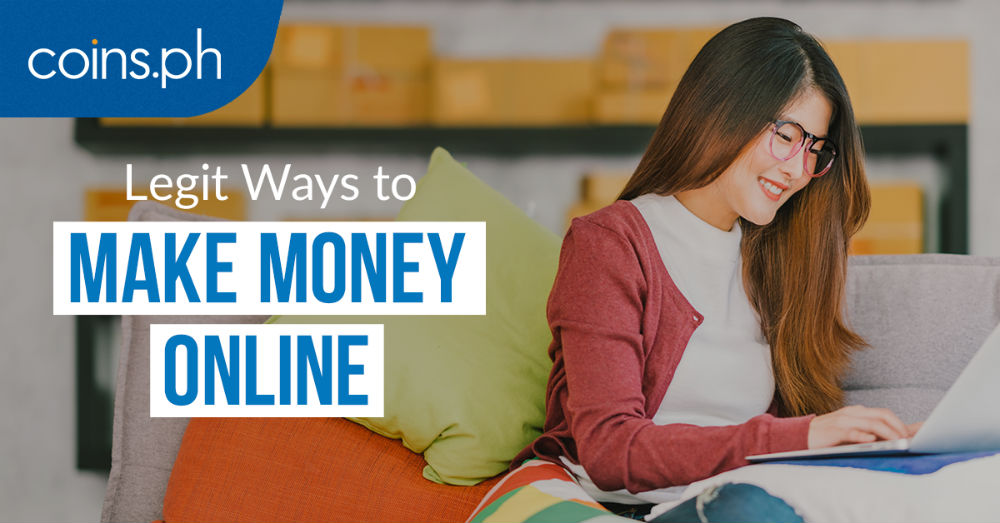 Earning your paycheck usually means traveling from one place to another to report to work, to deliver goods, or to meet a client and discuss a project. But traveling using public or private transportation can be a nightmare – especially during rush hour.
Thanks to the internet, there are more opportunities to earn money from the comforts of home. Here are some legit ways to make money online if you are looking for additional sources of income.   
1. Build an online store
You can use selling apps or accounts on Instagram and Facebook to put up your own online store. If you have an eye for the latest trends in fashion and beauty, you could source items that you could sell with a markup.
2. Sell old or rarely-used stuff
Cleaning up your closet and selling things that you do not need anymore would free up space in your home while letting you earn additional income on the side. You just need to take decent photos of your things and post them online through websites or apps like OLX, Carousell and Shopee.
Tip: sign up for a Coins.ph account and use it to make extra money selling load or paying bills!
3. Create a blog
You can start a blog if you are passionate about writing and have excellent writing skills. First, you need to decide on which topic will your blog focus on and then start working on interesting pieces under this topic.
Having a well-written blog with interesting entries will attract new followers. Once you have gained a loyal following, you can open your blog to advertisers and offer to promote their product by placing online ads on your blog or coming up with sponsored posts such as product reviews or tutorials.
4. Offer your services 
Websites like Upwork.com or Freelancer.com are a freelancer's best friends. You can sign-up at these websites and look for openings that fit your skill set. These websites serve as venues for individuals and companies to post projects and for qualified freelancers to send a proposal.
Online freelance projects include but are not limited to content writing, database encoding, graphic design and research. Depending on your negotiation, you can earn a fixed income per hour or on a per output basis.
Here are several websites that you can use to earn money online.
If you are looking for a hassle-free way to collect payments, you can get an account at Coins.ph. As soon as you have your wallet ready, you can accept payments by giving your Coins.ph email address to your clients.
Earning money online is now a sustainable option, most especially for young professionals. Endless opportunities are now readily available as long as you possess patience, creativity and resourcefulness.