May Bitcoin Recap: Price Surge Creates Increased Global Demand
Over the past few weeks the price of Bitcoin (BTC) has increased dramatically, more than doubling in value since the beginning of May.  You don't have to look much further than this chart to get an idea of what that looks like: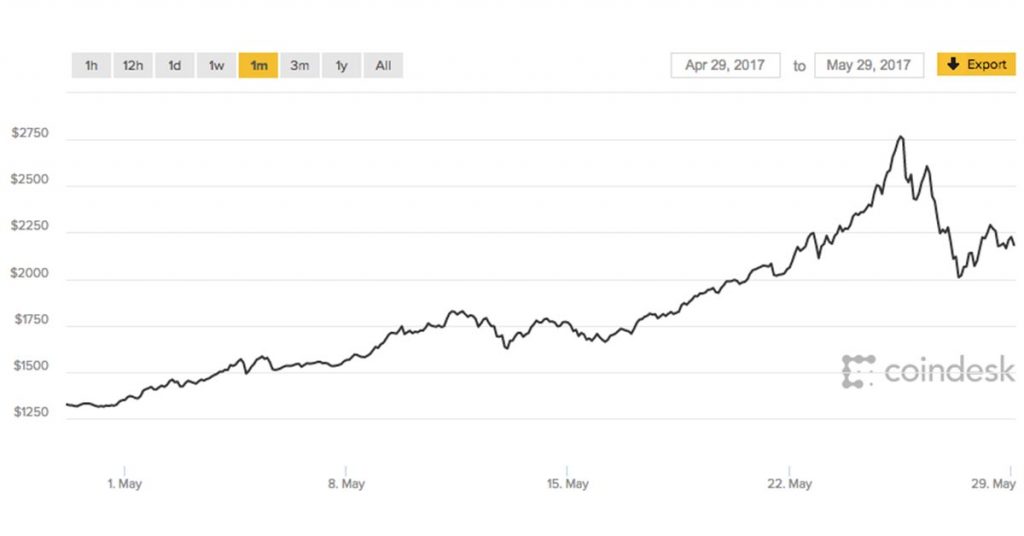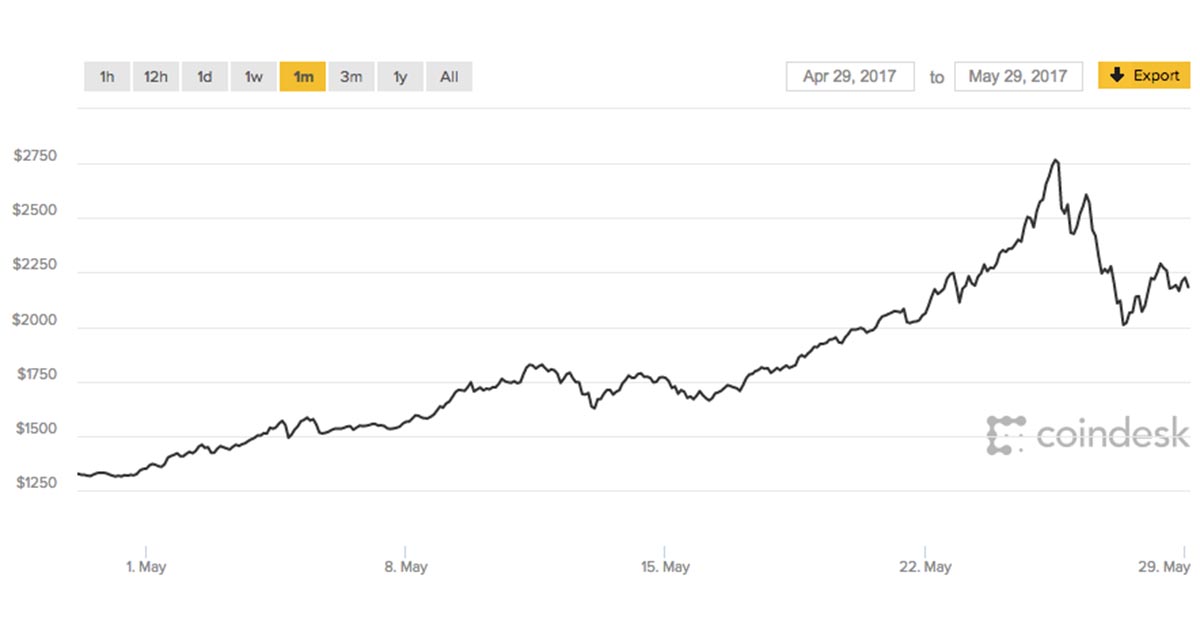 This is great news for anyone holding Bitcoin, but the price increase has created some unpleasant side effects for everyone transacting in BTC: an enormous increase in worldwide demand for BTC, higher transaction fees, and an overall increase in blockchain activity.  Each of these points are important for Coins.ph users, so let's look at them in a bit more detail.
In this installment of the Coins.ph blog we'll tackle the increased demand for BTC, and how that affects the buy and sell price that you receive.
Demand For BTC Goes Through The Roof
When demand for something increases without a corresponding increase in supply, the price will go up.  That's exactly what we've seen happen over the past month with BTC: more and more people are trying to buy a limited number of BTC, driving the price higher and higher.
One of the results of this increased demand is something that you've probably already noticed: the difference between prices of BTC across exchanges all over the world, including Coins.ph  This difference is due to the fact that all exchanges need to maintain a steady supply of bitcoin in order to buy and sell normally.  We use BTC to power transactions across the platform, as we're built on the blockchain, so it's important that we always have a regular supply of BTC to keep things moving.  Being built on the blockchain is also what lets us keep fees low!
In situations where demand for bitcoin is high, there are more people buying bitcoin from Coins.ph than there are selling it. In order to ensure that there are enough bitcoins for all people who want it, Coins.ph needs to balance the amount of bitcoins that it buys and sells by doing two things:
First, Coins.ph must increase its "Sell" price to incentivize more people to sell us their bitcoin in order to ensure that we have enough for everyone.
Second, Coins.ph needs to raise its "Buy" price to reduce the number of people buying bitcoin. Together, these actions ensure that bitcoin supply and demand is kept in balance and Coins.ph has a stable supply of BTC.
The end result of these two actions is that occasionally during times of high bitcoin demand, you may see higher "Buy" and "Sell" prices compared to other exchanges, and varying differences between the "Buy" and "Sell" price, as we continuously balance supply and demand of bitcoin.
The Buy and Sell prices change frequently, so make sure to check the current Buy and Sell price whenever you log in.  You can find those two numbers at the top of your account in the Coins.ph app:
In the next installment of the Coins.ph blog we'll discuss how the recent Bitcoin rush has impacted transaction fees and processing times for customers in The Philippines and all over the world.
Disclaimer: Trading bitcoin and other virtual currencies carries a high level of risk, and may not be suitable for everyone. Read the full BSP advisory to understand the risks of buying, holding, or trading cryptocurrencies.