How to Pay Extended or Overdue Meralco Bills Online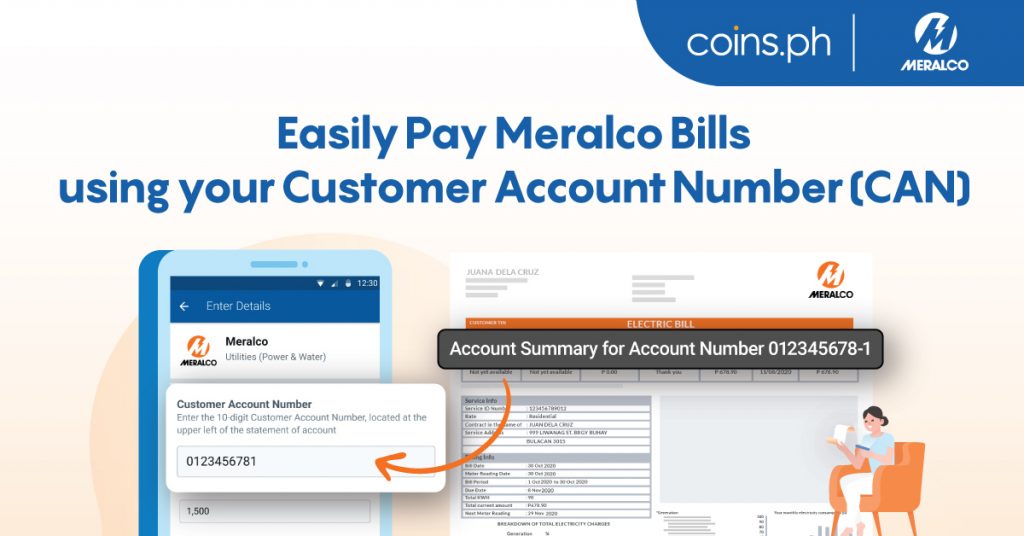 At the beginning of the ECQ in March, Meralco extended payment due dates and suspended delivery of billing statements. Now, Meralco has resumed delivery of March 16 – 31, 2020 bills beginning May 2. Meralco customers may also expect to receive their April – May bills beginning May 6.
Tip: Don't have your bill yet? You can request for an electronic copy at customercare@meralco.com.ph
If you already received your bill, you may be looking for a way to pay it online since Meralco business centers and most payment centers are closed.
You can easily do this with your Coins Wallet! Stay safe at home and pay your overdue or extended Meralco bills online even without a bank account or credit card.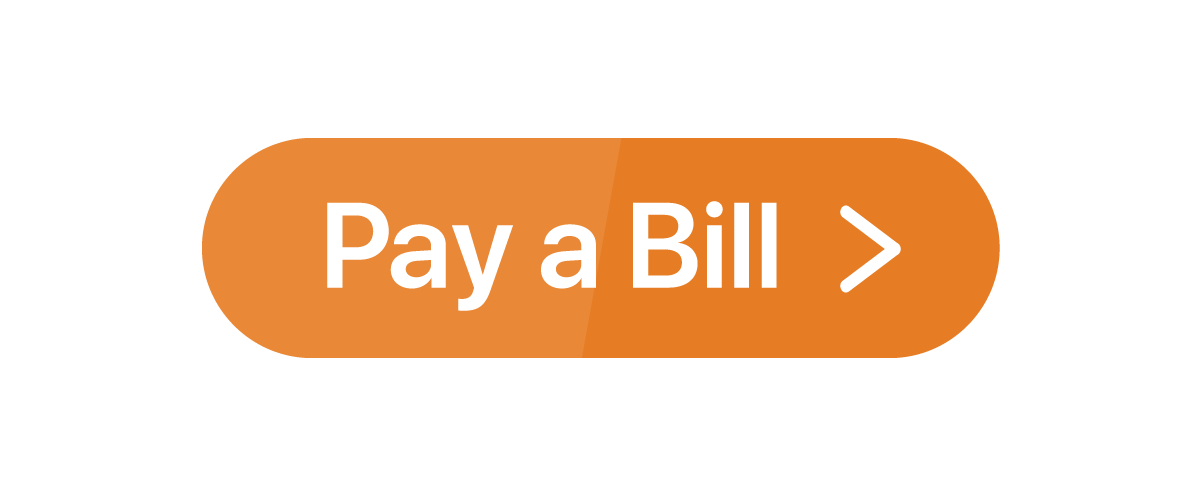 How to Pay Overdue or Extended Meralco Bills Online
Step 1: Prepare your Customer Account Number (CAN) and Total Payment Amount. Your total payment amount can either be the Total Amount Due or Total Current Amount shown on your Meralco billing statement.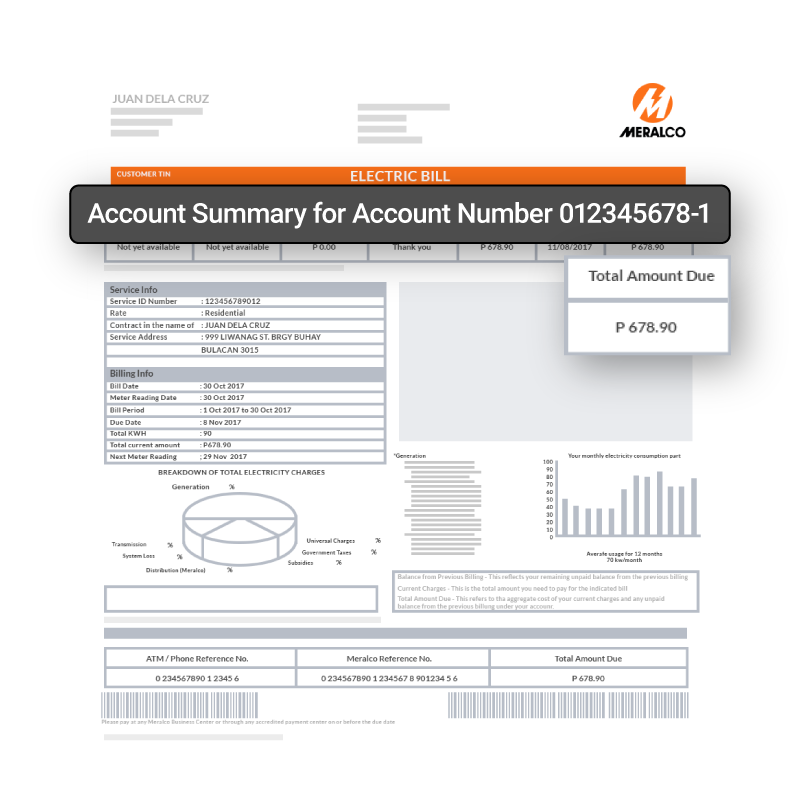 Step 2: Open your Coins.ph wallet and tap on Pay Bills.

Before you pay your Meralco bill, make sure you have enough funds in your Coins.ph Wallet. Cash in instantly through online banking or e-wallet apps (Read: Coins.ph Online Cash In Options). Or go to any 7-Eleven, Palawan Pawnshop, Western Union location nationwide. See all cash in options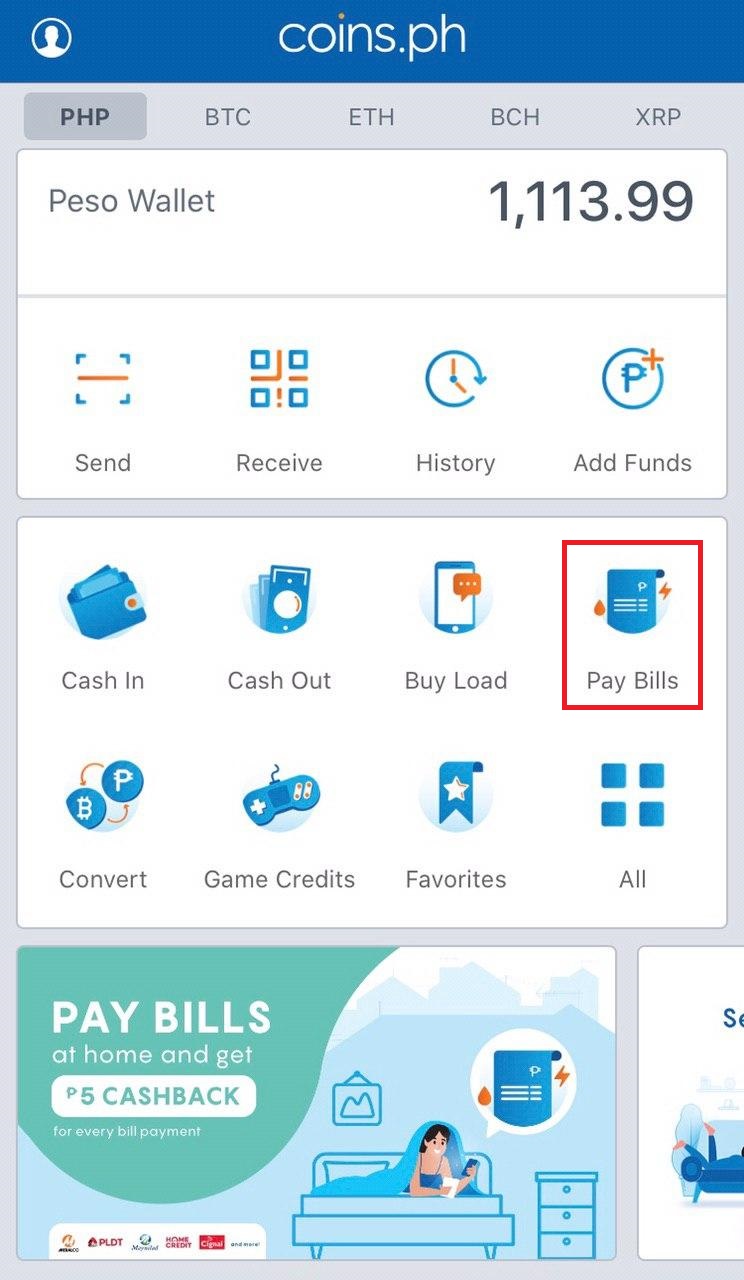 Step 2: Scroll down to Electric Utilities then select Meralco.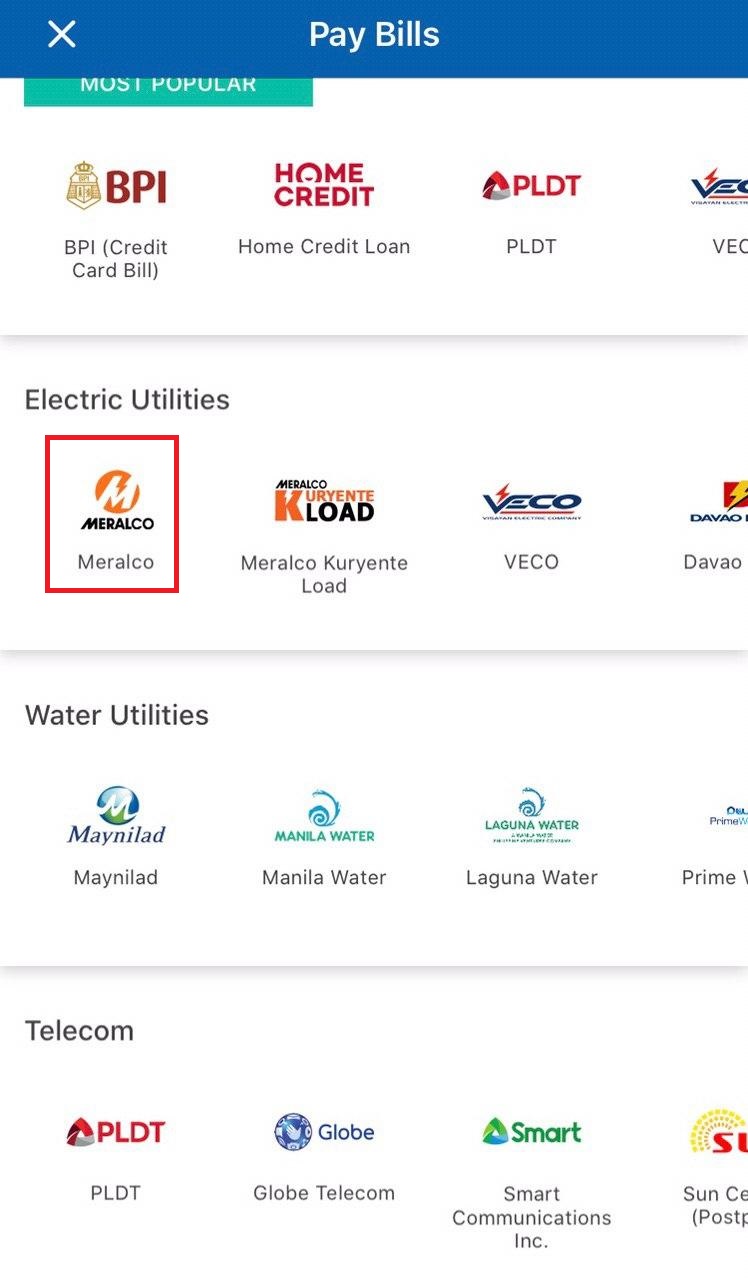 Step 3: Enter your payment amount then tap Next.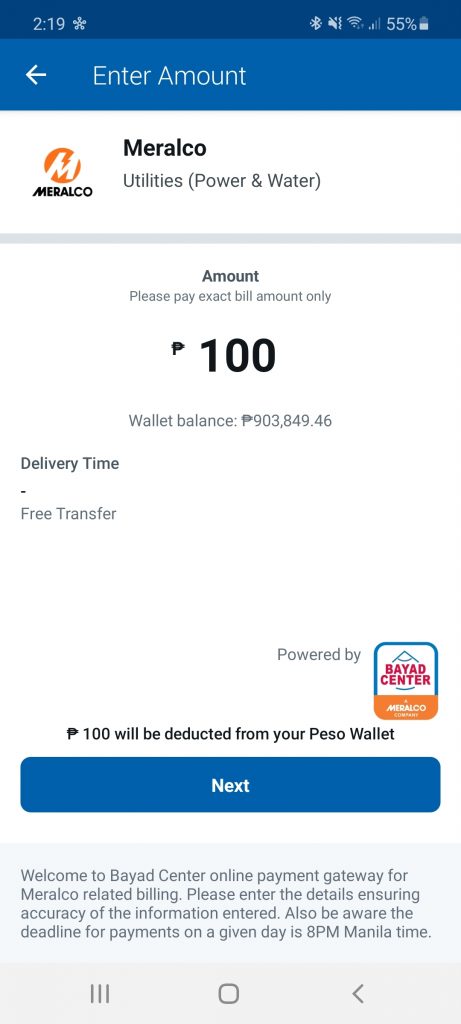 Step 4: Enter your Customer Account Number (CAN) and  Total Payment Amount then tap Next. (Related: How to Compute your Meralco Bill)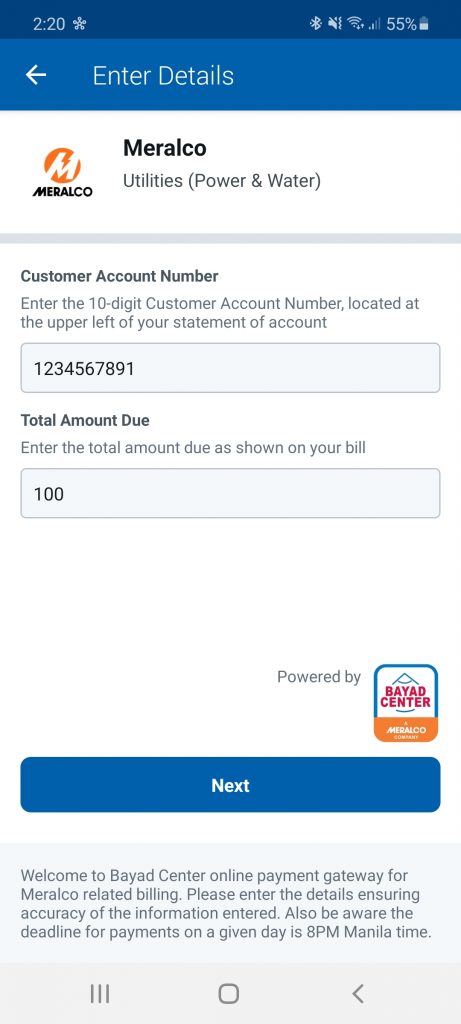 Step 5: Review your payment details and then Slide to Confirm to complete your transaction.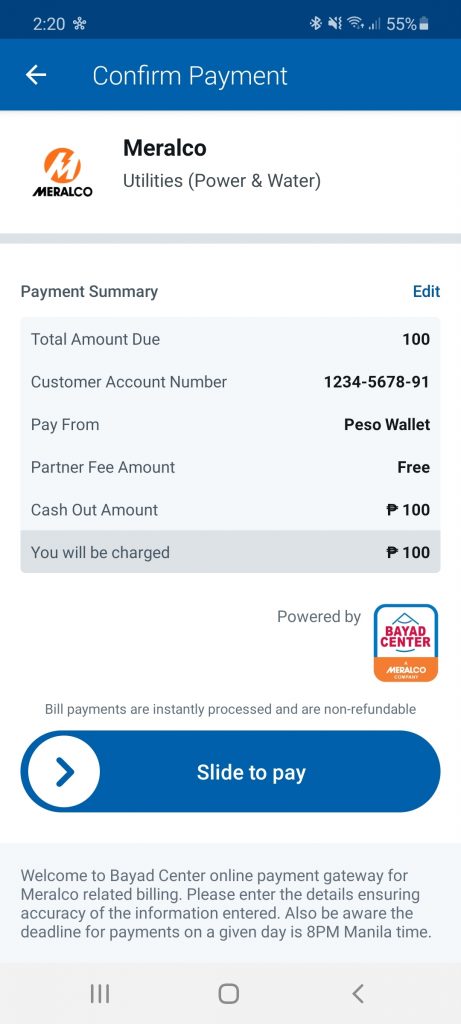 And you're all done! You will receive an email confirmation from Coins.ph once your payment has been processed and settled. Once settled, you'll also receive a ₱5 cashback for your bill payment. Pay at least 5 bills in one week and you get ₱100 credit! (Read: How much cashback do I get from paying bills?)


Questions or feedback? Email us at help@coins.ph or tap Send us a message in your app. Our operating hours are from Monday – Friday, 9AM – 6PM
Coins.ph is regulated by Bangko Sentral ng Pilipinas (BSP). BSP Financial Consumer Protection Department: (02) 708-7087 or consumeraffairs@bsp.gov.ph