3 Money Challenges You Should Try in 2019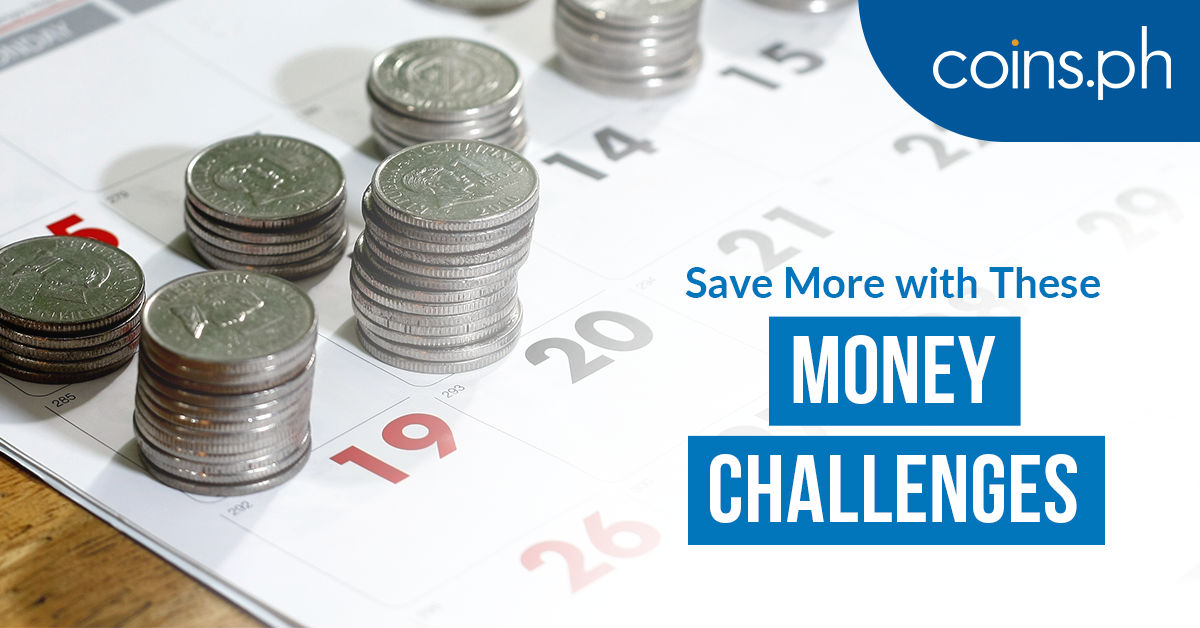 Everyone wants to start the new year intending to save more money, but only few can save consistently throughout the year.
If you're one of those who gets burned out with saving money midway through the year, a money challenge might be the key. Challenges spice things up and make saving a little more exciting, making it easier for you to follow through with your goals.
Depending on your comfort level, you can choose from the following money saving challenges classified into increasing levels of difficulty:
Easy Level: Spare Change Challenge
The spare change challenge may not yield five-figure savings at the end of the year, but it does one valuable thing for beginning savers: habit building.
Establishing the habit of saving money – no matter how small – will encourage you to continue doing it as the years go by. Before long, you'll start reaping the rewards of your saving efforts.
How it works: Simply save all the spare change in your purse at the end of the day. You can also do the same for any spare change you might see lying around the house. After all, every peso matters.
Too easy? Level it up by saving every P20 or P50 bill that comes your way.
Medium Level: 52-Week Money Challenge
This classic money challenge made waves last year, but it's never too late to start.
Whether you successfully finished this challenge last year, made it halfway through, or just started now, the 52-week money challenge will help you enter 2020 with a bang.
How it works: Start by saving just P1 for the first week of the year. Add P1 each week into your savings, so that by the end of the challenge, you would have saved P1,378.
You can also customize the amount according to how much you're comfortable to put into your savings. For instance, instead of P1 increments, you can use modify it to P5, P10, P20, P50, or even P100 increments. You'll get to save as much as P137,800.
Another way to put a spin on the 52-week money challenge is to do it in reverse so that saving gets easier throughout the year.
Difficult Level: Match Your Spend Challenge
Do you always find yourself spending money on things other than your necessities? Are you a victim of payday sales? Can you not control your spending even just for a day?
The Match Your Spend Challenge will not only force you to save but will also make you curb your spending on unnecessary stuff. It will also help you track your expenses, allowing you to evaluate them at the end of each month and plan ways to reduce your spending further.
How it works: For every single thing you buy that you don't need, you have to set aside the same amount into your savings.
So, if you buy a P500 dress on sale this morning, you should also put P500 in your piggy bank. If you don't have enough money to cover your savings, then you better let go of that dress. You get to save money either way.
Aside from these three challenges, you can also save more money by using Coins.ph to buy prepaid load and pay your bills. You'll earn rebates for every bill and load transaction you do on Coins.ph.