4 Pag-IBIG Benefits You Probably Didn't Know About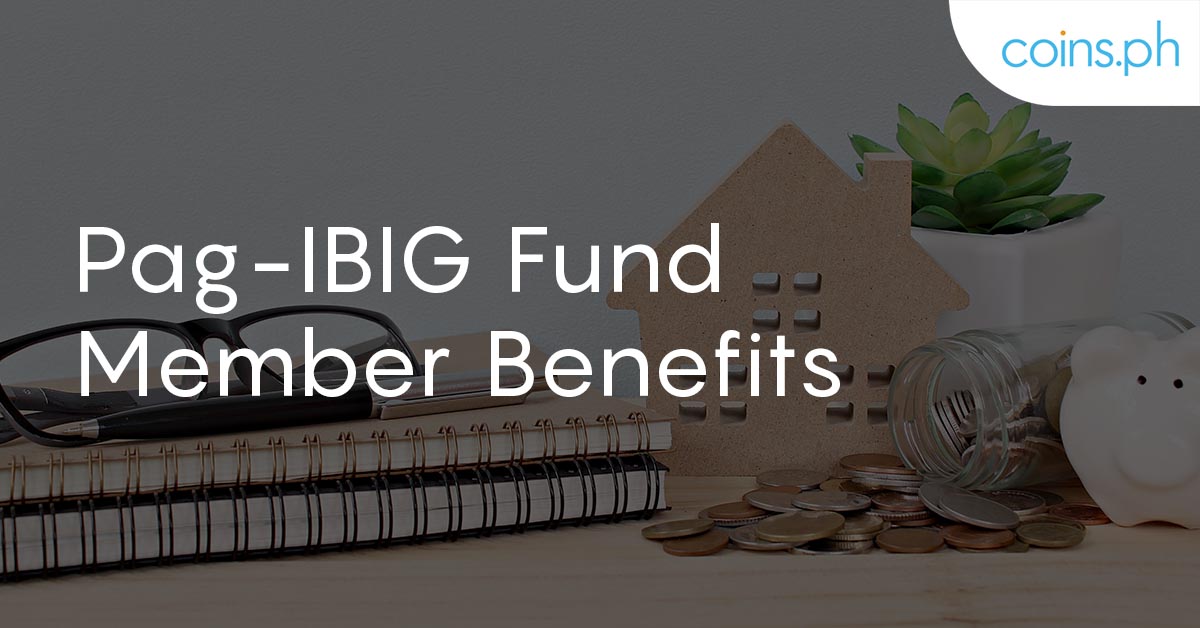 While you may not like the idea of having a mandatory contribution, there are benefits to being a Pag-IBIG fund member.  Just think of this mandate as insurance, savings (albeit forced), or even investment. When you change your mindset about it, seeing that deduction on your payslip isn't so bad.
Here are a few benefits you enjoy as a Pag-IBIG fund member:
1. Savings
Unlike your voluntary savings in a bank, savings and contributions to the Pag-IBIG fund guarantee tax-exempted annual dividends. At the end of your membership, you can refund your total accumulated value (TAV). The best part is, the sum of your contributions and dividends will have grown much more than the same amount stored in the bank even with interest. Unlike banks, the fact that Pag-IBIG doesn't charge annual fees doesn't hurt either.
2. End-user Home Financing and Affordable Housing Loan Program
Most people remember the actual benefits of their monthly Pag-IBIG contributions around the time they want to start building a home. Compared to most financing institutions, an end-user home financing (EUHF) program loan from the fund is much lighter on the pockets, in terms of interest.
Whether it's purchasing or construction of a lot or residential unit, home improvements, or refinancing an existing housing loan, Pag-IBIG makes the load lighter with its housing loan plans.
You can borrow up to 6 million pesos at 5.5% interest per annum, payable for up to 30 years. *Subject to qualifying conditions
As Pag-IBIG believes in housing for all Filipinos, their Affordable Housing Loan Program (AHLP) caters to members in the lower-income bracket. While you can use it for the same purposes as the regular housing loan, lots developed or purchased may not exceed 1,000 square meters. With the AHLP, you can borrow up to P750,000 payable for up to 30 years. Unlike the regular housing loan, (up to) three qualified members can share the AHLP. Note that the relation between these members should be "within the second degree of consanguinity or affinity."
Interest rates per year vary depending on the amount. These rates apply to the first 10 years of the loan and will be re-priced after with a 2% increase, or by Pag-IBIG's pricing plan, whichever is lower.
Up to P450,000 – 4.5% per annum
P451,000 to P750,000 – 6.5% per annum
This loan is available to: active members with at least 24 contributions; not more than 65 years old; with a gross monthly income of P17,500 and below if employed in the NCR; and P14,000 and below if living in other regions. (Read: How Much Can I Borrow from Pag-IBIG?)
3. Calamity Loan
With monsoon season coming up, and the possibility of typhoons devastating entire communities, it's good to know that you will have somewhere to turn to in case disaster strikes. If you live in an area declared to be under a state of calamity, you can loan up to 80% of your TAV, with an interest rate of 5.95% per annum. While this loan is payable in 24 months, you will have a grace period of 3 months before you need to start paying.
Just like their other loans, you must be an active member with at least 24 monthly contributions to qualify. You must also apply for the calamity loan within 90 days of the declaration that your area is in a state of calamity.
4. Multi-purpose Loan
While Pag-IBIG seems like it's solely for big ticket items like homes, they do have a short-term loan known as the MPL. Like any other short-term loan, they can be used for things like travel, funding a small business, bills payment, and even home renovation. Just like the calamity loan, you can borrow up to 80% of your TAV, payable in 24 months. The difference lies in the annual interest. Unlike the calamity loan, the MPL charges 10.75% per annum.
As with the other loans, you must be an active member with at least 24 monthly contributions to qualify, and are not in default on other Pag-IBIG loans.
Pay your Pag-IBIG Loans with Coins.ph
While it can be a pain to see Pag-IBIG deductions on your paycheck, they do make life easier during some of life's most important moments. Make your loan payments just as easy and pay Pag-IBIG with Coins.ph. This way, you'll always be up-to-date without having to suffer the long lines at payment centers