How to Pay Less for Electricity with Meralco Kuryente Load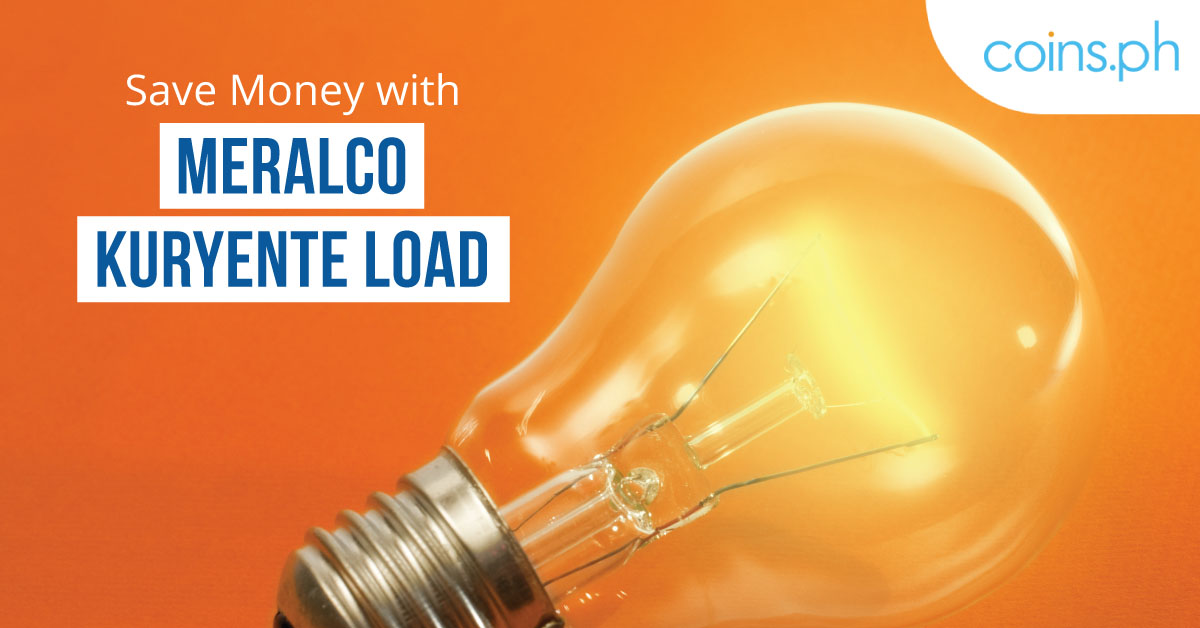 With the rising summer temperatures come higher electricity bills for most Filipinos. If you want to stay on top of your energy consumption, one option is to switch to prepaid electricity.  
Meralco Kuryente Load (Kload) is an electricity service that works just like prepaid mobile load. It uses a prepaid Intelligent Meter to monitor your electricity consumption, and you can pay it in advance by buying Kload credits.
According to Meralco, you can save as much as 20% from your regular electricity consumption with Meralco Kload. Here's why:
No unexpected electricity bills
With Meralco Kload, you don't get a heart attack every time you get your electricity bill each month. You don't even get bills!
Since it's prepaid, you get to take into account every kilowatt that you spend, allowing you to manage your cash flow, monitor your consumption and allocate costs properly. You're in control of your energy usage.
No overdue bills and overspending
Because you're paying for your electricity even before using it, you no longer have to worry about unpaid bills that could lead to a Meralco disconnection.
You're now more aware of your running energy costs, which makes you more mindful of your use of appliances.
No expiration dates
Unlike prepaid cellphone load, your Meralco Kload has no expiration date.
Any unused load remains in your account and gets carried over the next month so that you can use up every single centavo for your electricity needs.
Constant updates
With Meralco Kload, you get daily and on-demand load balance notifications via SMS, so you can always stay on top of your energy usage. You don't have to worry about suddenly getting disconnected since you'll get low load reminders, reload confirmations, rate adjustments, and disconnection or reconnection alerts.
You can also check your balance anytime via SMS.
Easy application process
Applying for Meralco Kload is easy. Fill out the application form and present one valid government ID for verification purposes. Pay the minimum initial load of P200 and wait for three days to have your prepaid meter installed.
For more details, read our tutorial on how to apply for Meralco Kuryente load.
Easy loading process
Loading your Meralco Kload account is pretty simple and convenient as well. You can top it up in Bayad Center outlets and machines, accredited loading partners, and eLoad retailers.
You can also use your Coins.ph wallet to buy Meralco Kuryente Load online. Open your Coins.ph app, click Pay Bills, select Utilities, and click Meralco Kuryente Load. Input your load amount and service ID number, and you're all set to use prepaid electricity.
How to Save Even More on Electricity
Of course, getting prepaid electricity is just one way to lower your energy bills. Follow these tips to get serious savings on electricity.
Choose energy-saving appliances
Certain appliances consume more energy than others, like your refrigerator and aircon. Invest in appliances that have inverter type technology, as these provide the same temperature but with much less energy consumption compared to regular ones.
You can also save on your refrigerator energy costs by placing it a few inches away from the wall to improve ventilation and prevent it from overworking. You should also avoid placing it near the stove or under direct sunlight to reduce power usage by up to 40%.
As for your air conditioner, cleaning your filters at least once a week can improve airflow and save energy.
Take advantage of direct sunlight
Instead of switching on your lights during the daytime, simply open your curtains and let the sunlight seep in. You may also use light-colored curtains if you want more privacy.
Make sure you turn off the lights in a room when it isn't being used.
Unplug your appliances and devices
Even if you're not using them, plugged-in appliances still consume electricity. Unplug them when not in use to lower your energy consumption, and at the same time reduce heat circulation in your home. It can also lower your risk of electrical fire.