5 PhilHealth Benefits You Didn't Realize You Were Entitled To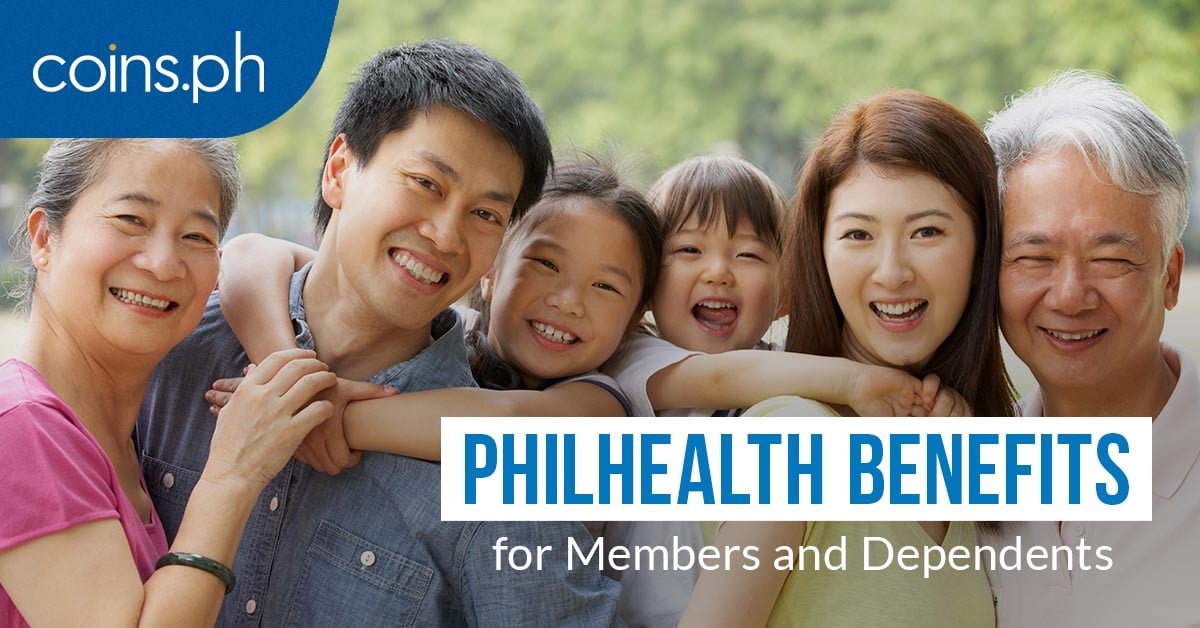 Illnesses strike when you least expect it, so having healthcare coverage from PhilHealth is a must. It helps you pay for hospital charges and professional fees in case you get hospitalized, which helps you save money on hospital bills.
But there's more to PhilHealth than these inpatient benefits. It can also curb the costs of some outpatient services and critical illnesses. So before you pay for that expensive bill, take a look at these PhilHealth benefits available to members and their dependents:
1. Outpatient Benefits
Even if you're not going to be hospitalized, you can still use PhilHealth to pay for several outpatient services.
PhilHealth partially covers ambulatory or day surgeries, which are non-emergency procedures that allow patients to be sent home within the day. It is available in ambulatory surgical clinics accredited by PhilHealth.
Aside from these surgeries, you can also use PhilHealth for radiation therapy, hemodialysis sessions, and blood transfusions that don't require hospitalizations.
2. TSeKaP
TSeKaP stands for Tamang Serbisyo para sa Kalusugan ng Pamilya, a primary care benefits package available for indigent and sponsored members, organized groups, and migrant workers, as well as their legal dependents.
The package covers preventive services like consultations, regular blood pressure measurements, counseling, periodic breast exams, and digital rectal exams. It can also be used for diagnostic examinations like complete blood count, chest x-ray, and urinalysis.
TSeKaP also pays for drugs and medicines for certain diseases, such as asthma, acute gastroenteritis, upper respiratory tract infection, and urinary tract infection.
3. Mother and Child Benefits
If you're expecting a baby, you get PhilHealth maternity benefits that can partially pay for your delivery and prenatal care.
PhilHealth has a Maternity Care Package that covers births in birthing homes, midwife clinics, and lying-in clinics. If you are going to give birth in an accredited hospital, you may avail of PhilHealth's Normal Spontaneous Delivery Package or its Caesarean Section benefit.
The cost benefit depends on the type of delivery and the type of healthcare facility where the delivery takes place, but it typically covers medical facility fees, professional fees, and prenatal care.
Even your baby is entitled to the Newborn Care Package, which includes a physical examination, eye prophylaxis, Vitamin K administration, BCG vaccination, the first dose of Hepatitis B vaccine, and newborn screening tests. Breastfeeding advice is also given to mothers.
4. Z Benefits
The Z Benefits Package includes illnesses classified as case type Z – diseases perceived to be economically and medically catastrophic. It seeks to help out members who are going to have long and expensive treatments because of their illnesses.
Illnesses and operations eligible for Z Benefits include:
Acute lymphocytic or lymphoblastic leukemia (standard risk)

Breast cancer (early stage)

Prostate cancer (low to intermediate risk)

Kidney transplant (low risk)

Coronary artery bypass graft surgery (standard risk)

Tetralogy of Fallot surgery for children

Ventricular septal defect surgery for children

Cervical cancer (early stage)

Selected orthopedic implants

Colon and rectum cancer

Prevention of preterm delivery
Sponsored members can get as much as 100% coverage for case type Z diseases, as long as they meet the eligibility and risk requirements posted by PhilHealth.
5. MDG Benefits
You are also eligible for PhilHealth benefits if you are suffering from any illness that is part of PhilHealth's Millennium Development Goals (MDG).
These diseases include malaria, HIV-AIDS, tuberculosis, and animal bites. You may also get voluntary surgical contraception procedures (vasectomy for men and transection of fallopian tube for women) through PhilHealth's MDG benefits.