5 Rakets Students Can Pursue This Summer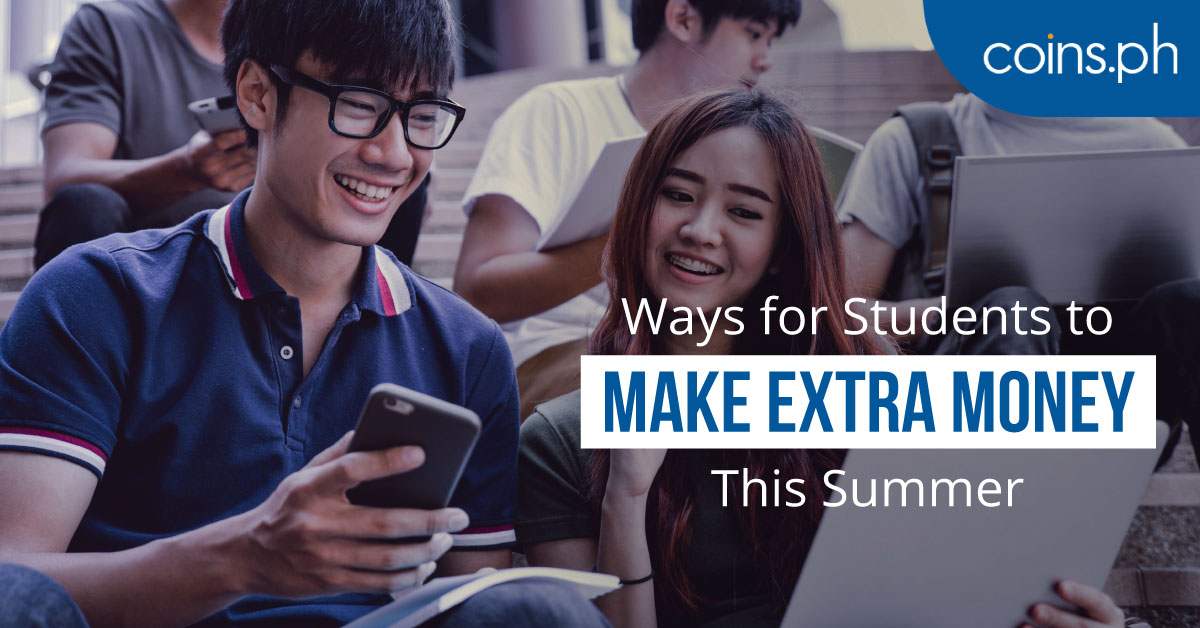 The worst thing about summer is having too much free time, and hardly any money to enjoy it. Or so you think.
If you know where to look, there are plenty of opportunities for students to earn money during the break. With a bit of creative thinking and some hard work, you can make some cash and afford a fun beach vacation or two this summer.
Here are some rakets that any student can do:
Freelance
If you know how to write, design graphics, build websites, or create apps, then you're in luck. All of these are marketable skills that will allow you to make extra money online.
Join freelancing sites like Upwork, Kalibrr, and Raket.ph to find clients who need these services. You may also reach out to local businesses that might need to have a brochure done or a logo revamped.
Sell game credits
Got lots of gamer friends? You can sell Steam wallet codes, Garena shells, and other game credits via Coins.ph.
To do that, download the Coins.ph app and sign up for a Coins.ph account. Click "All" and select "Game Credits" to see the available game networks. Some of the game credits that you can buy on Coins.ph include Cherry Credits, Garena Shells, EX Cash, Steam Wallet, and Game .
Once you've chosen a network, type in the amount and mobile number to complete the payment. Your recipient will receive a text message containing the ePin for your selected game network.
Pet sit or babysit
If you love being surrounded by cuteness all over, then babysitting or pet sitting for your friends and neighbors might earn you some extra money to last the summer.
Since summer is vacation time, a lot of homeowners are looking for pet sitters where they can leave their pets for the meantime. Similarly, parents may be looking for reliable babysitters who can take care of their children while they're at work.
Start by asking friends and family if they need one this summer. They might give you referrals, too.
Tutor kids
School may be on a break, but that doesn't mean you can't teach other kids what you know.
If you're good at math, science, or English, you can tutor kids as a side gig. Know how to play a musical instrument? You can give beginner music lessons.
You can also join sites like 51Talk and RareJob to become an English as a Second Language (ESL) tutor to foreigners. These ESL tutors are paid by the hour and can teach part time or full time.
Become a load center
Another way to earn via Coins.ph is by selling load to other people.
Every prepaid load you send to Globe/TM, Smart/TNT, and Sun networks via Coins.ph will earn you a 10% rebate. Aside from the regular denominations, you also have lots of load promos to choose from.
Keep your account funded through banks or payment centers, and you'll have a loading business that's good not only for the summer but all-year-round.