Santiago's Cafe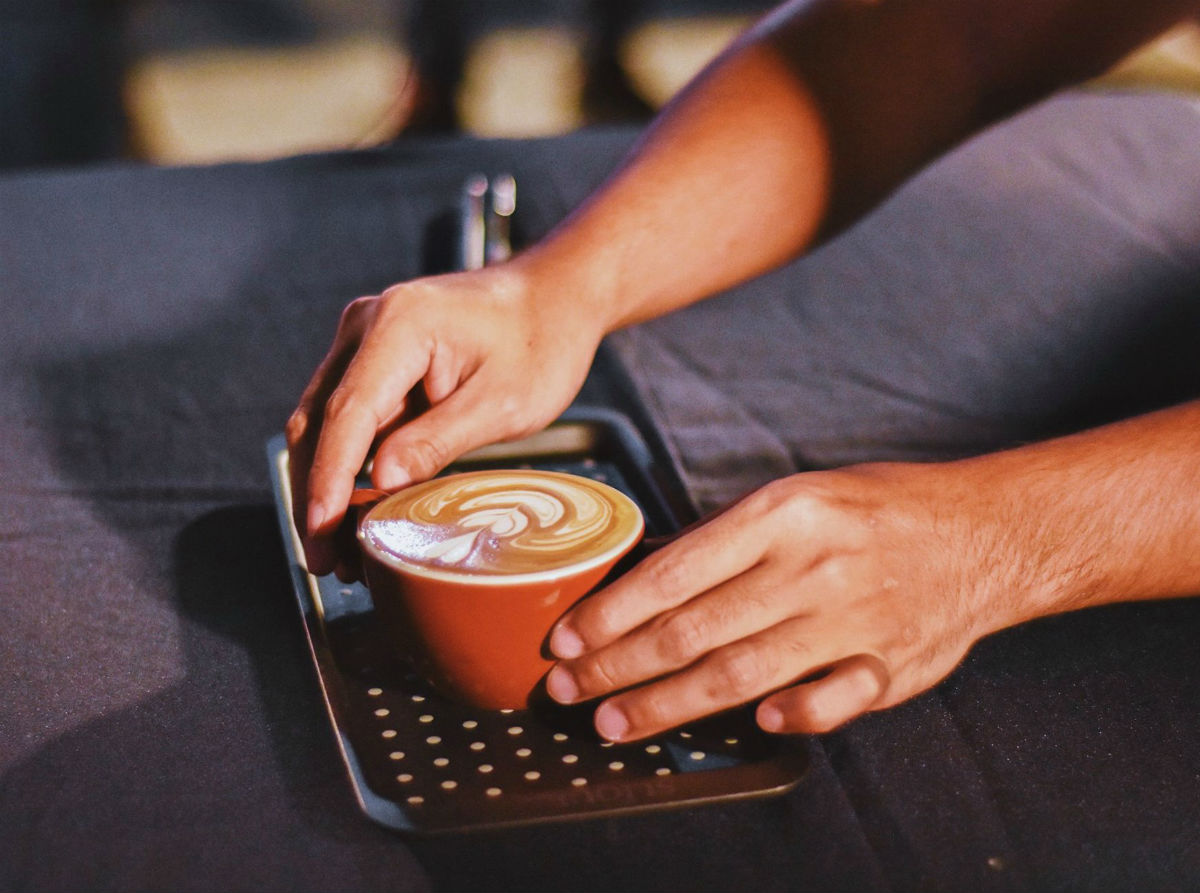 Named after the owner's son, Santiago's Café is one of those hidden gems in Mandaluyong that's worth checking out. Whether you want a quiet place to hang out during the day, or want dinner and a show for your date night with bae, Santiago's has a lot to offer.
Instagram-worthy interior
Despite its nondescript exterior, Santiago's interior has a lot of Instagram-worthy spots for you to snap creative shots from. The most prominent feature you'd there find would be pink: soft-pink flamingo walls, pink mugs, pink lights, and so much more pink to make Madam Puddifoot proud.
While the flamingo-tiled walls are retro in feel, the rose gold accents all over give you a touch of class. That in itself is a commendable feat because of how easy it is to make 80's tiled walls look tacky if not styled correctly. Mad respect and props to their interior decorator.
Next-door microcinema
Watching a movie is good, but watching a movie in an intimate theatre with a full meal is even better.
For those who don't know, the same people behind the Black Maria cinema also own Santiago's Café. Since the same family owns both establishments, you're allowed to bring any food orders from the café to the mini theatre during their shows. Awesome idea for a different kind of movie date as this tiny theatre house screens indie films. At Santiago's you have a new favorite café and a place to see awesome films that might not have made it to your regular cinemas (yet).
P.S. The theatre capacity is only for 30 people so you may want to get reservations to see a particular show. Check out the Black Maria Cinema Facebook page for more details.
Foodie haven
While small, the Santiago's menu has many delectable dishes and drinks to offer. Here are some of our recommendations: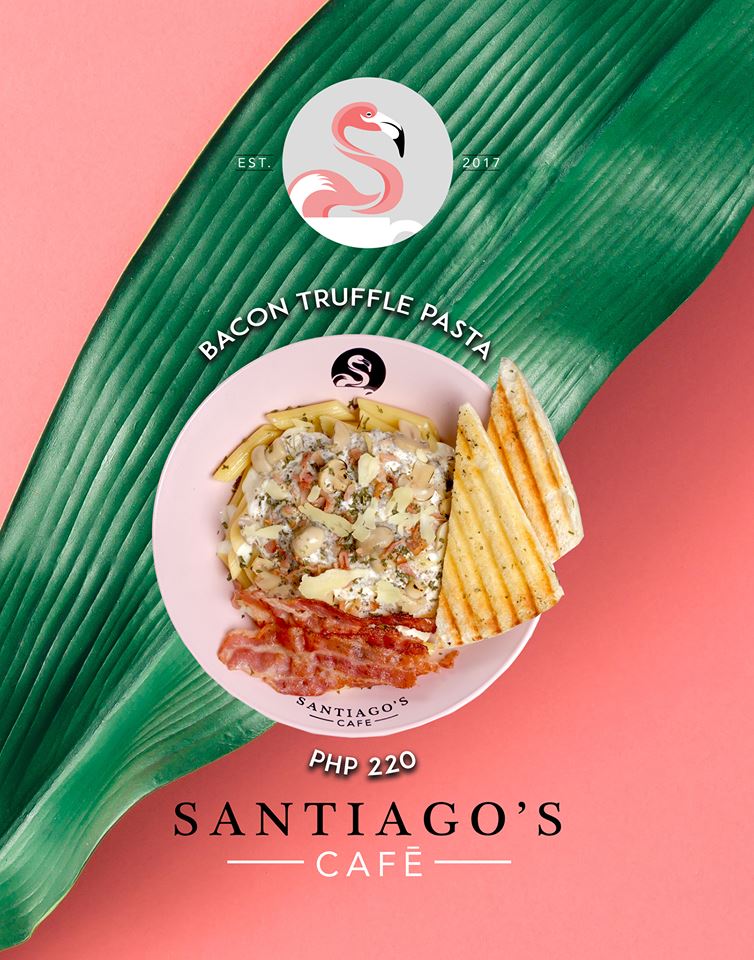 Our (and seemingly everybody else's) favorite dish in Santiago's is the ever-famous Bacon Truffle Pasta. And yes, it is as ridiculously good as it sounds. They don't skimp on quality or quantity as this dish is big enough to satisfy the hangriest of customers. Unlike other truffle pastas you might find, you don't get hint of truffle with the BTP. You get a burst of that delightfully umami flavor in its thick and creamy sauce, beefed up with mushrooms and a healthy serving of bacon. And no, they certainly do not skimp on the bacon.
If you're looking for something a little more portable for your movie, you might want to try their Beef, Red Onion, Cheddar Panini. Unlike your run of the mill sandwiches, they put a lot more than just a strip of sukiyaki in their sandwich. With this Panini, you get a generous bite of beef, paired well with onions, lettuce, cheese, and a lightly sweet ginger mayo, wrapped lovingly by two hearty slices of bread. Top that with honey butter chips on the side and you have a mighty sandwich keep your taste buds and tummy incredibly happy.
As far as coffees go, Santiago's style focuses more on a solid punch of coffee flavor instead of syrups and mixes. This isn't to say that their flavored drinks aren't good, just that coffee is definitely the flavor that shines through with each cup. Of course, your regular whites and iced coffees are great, but the more adventurous palettes might want to try their Ginger Latte or Dirty Matcha Latte. You're welcome.
Contactless payment with Coins.ph
Even with Santiago's retro feel and olden style cinema, they've moved on to the 21st century when it comes to their payment facilities. Make payments faster and easier at Santiago's and pay with your Coins.ph wallet using Scan & Pay.