What is a Secured Credit Card?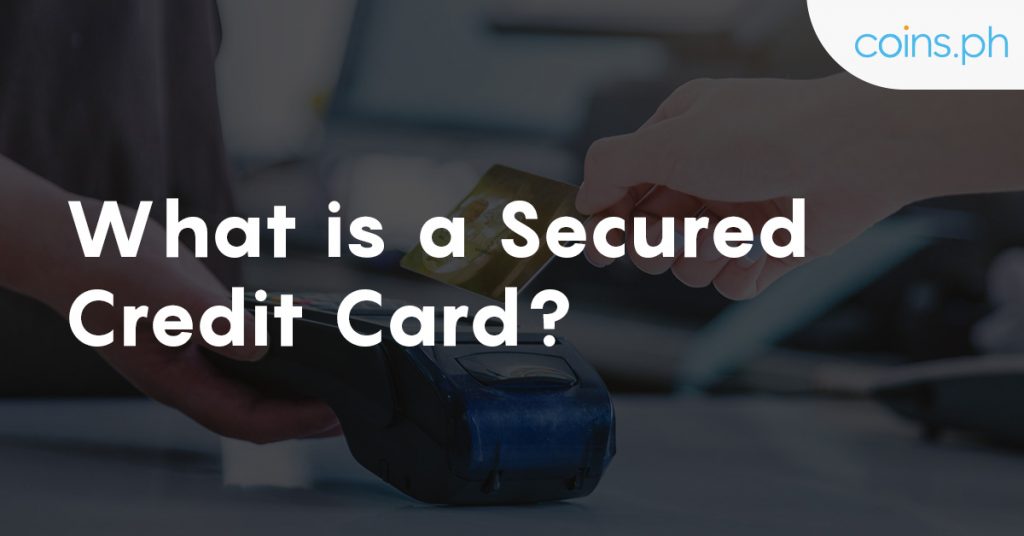 What is a Secured Credit Card?
The difference between a traditional credit card and a secured credit card is that the latter requires you to have a bank account with an amount that remains "untouchable" for a period of time. Think of that as collateral for your purchases. 
If you default on your credit card payments, your bank gets to keep your deposit. If you're a consistently good payer, your bank will unfreeze your deposit after a set number of months or after you close your account.
Take note that with secured credit cards, your credit limit will be dependent on your security deposit. The bigger your deposit, the bigger your limit. Other factors that can affect your credit limit are your credit rating and the card/plan you choose.
Related: Should You Get a Debit Card or a Credit Card?
Secured Credit Card PROS and CONS
1. Helps you build credit
If you have no credit or it's your first time applying for a credit card, it'll be easier to get approved for a secured credit card because of the security deposit. As long as you're always on time with your payments, this will definitely help you build a good credit standing for when you want to apply for other credit cards and loans.
Related: How to Use a Credit Card Like a Real Adult
2. Get approved even with bad credit
Since you'll most likely need a credit card to rebuild credit standing, you're better off applying for a secured credit card like a traditional credit card. Banks will be more likely to approve your application for a secured credit card because of the collateral you deposit. 
3. You can get back your deposit
Speaking of deposit, as long as you're a good payer, you will get back your deposit after a set number of months or after you close your account. Just be sure not to miss any payments.
Read: What Type of Credit Card is Right For Me?
4. You can earn interest
Depending on your bank, some secured credit card providers may place your security deposit in an interest-bearing savings account. 
Related: 11 Common Credit Card Terms
5. You have to set aside a deposit
One of the biggest drawbacks of a secured credit card is the fact that you need to shell out thousands to potentially tens of thousands to avail of the service. Depending on your financial situation, it may be a bit difficult to come up with the face amount required.
6. You risk losing the deposit
If you default on your payment, your provider will keep your deposit so make sure to stay on top of all your credit card payments!
7. Higher interest rates
Since those with no credit or bad credit customers are considered higher risks for default, secured credit card services don't typically come with competitive interest rates. If you keep missing payments or don't pay your monthly full balance, your wallet will feel the sting of the high-interest rates.
Never miss a credit card payment
With your Coins.ph app, you can set bill payment reminders and pay straight from your phone. This way, you can stay on top of your credit card payments and avoid negatives on your credit rating, high-interest rates, and default.


Questions or feedback? Email us at help@coins.ph or tap Send us a message in your app. Our operating hours are from Monday – Friday, 9AM – 6PM
Coins.ph is regulated by Bangko Sentral ng Pilipinas (BSP). BSP Financial Consumer Protection Department: (02) 708-7087 or consumeraffairs@bsp.gov.ph