How OFWs Can Make Payments & Receive Benefits From the Flexi Fund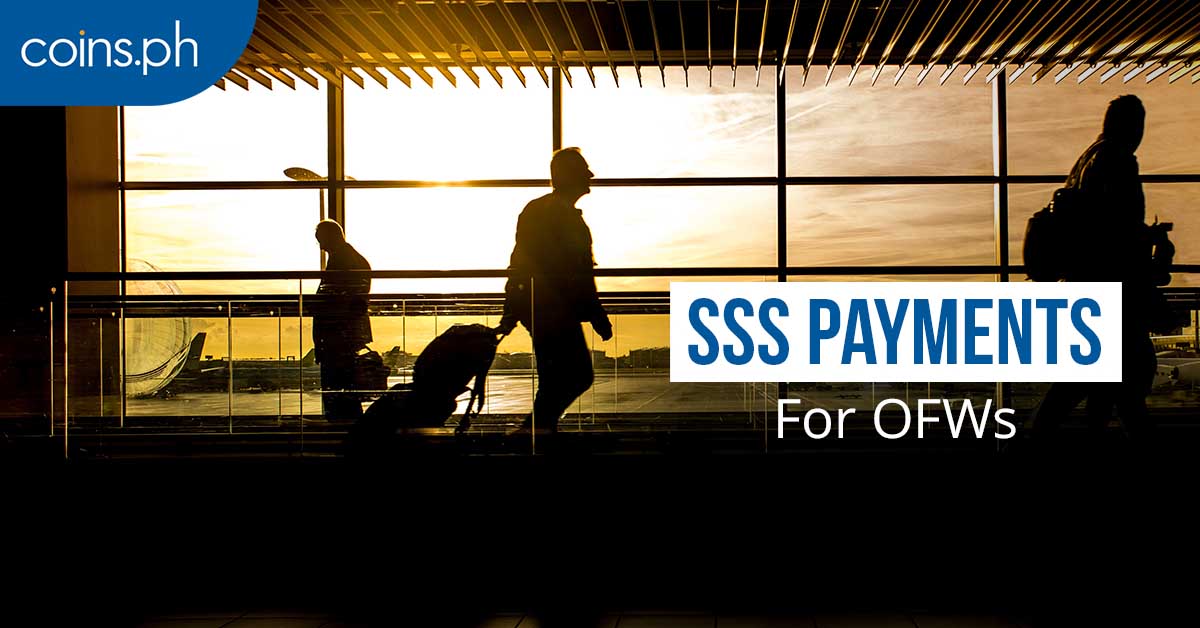 Unlike regular workers, Overseas Filipino Workers (OFWs) have the advantage of opting for a two-tiered social security scheme from the Philippine Social Security System (SSS). Migrant workers today are entitled to both the Basic Pension Program and the OFW-exclusive SSS Flexi Fund.
What is the SSS Flexi Fund?
While the Basic Pension Program does provide a steady source of income after retirement, it may not be enough protection for life's uncertainties. With the Flexi Fund, you get an added layer of insurance that doesn't require a maintaining balance or maximum amount of contributions.
Like most government bonds, your Flexi-Fund earns through fixed-income government securities where the funds are invested. The interest rates are based on 91 day Treasury bills or SSS short-term peso placement average rates (whichever is higher), and compounds every month.
Ready to apply? First, here are a few things you need to know:
SSS Flexi Fund Eligibility
The SSS Flexi Fund is open to all OFWs who are…
Earning income in a foreign country

Permanently residing in a foreign country

Recruited in the Philippines to work abroad by a foreign-based employer

Not exceeding 60 years old
How to Register for the SSS Flexi Fund
Registering for the Flexi Fund is easy. Here's what you need to do:
Step 1: Accomplish an SSS Flexi-Fund Enrollment Form
Step 2: Attach a copy of the following government IDs:
Step 3: Submit the form and your ID.
If you're overseas, you can submit it at any SSS Foreign Representative office near you.
If you're still in the Philippines, you can submit it to your nearest SSS office with proof of pending deployment in the form of a valid Overseas Employment Certificate or POEA issued E-receipt
SSS Flexi Fund Benefits
No need for monthly payments.

As the name states, payments are flexible. So long as you add a minimum of 200 pesos in excess of your basic contribution, the excess will automatically be credited to your Flexi Fund.

Tax-exempt

and guaranteed by SSS

Annual Incentive Benefits or AIB

granted to members with no full Flexi-fund benefit claims or withdrawals within the applicable year. This incentive gives you a benefit amount, based on the fund's year-end net-invested income. Distribution is based on shares to total equity. This means, the higher your equity, the higher your AIB.

Retirement, Disability, and Death benefits.

Although similar to your basic program, this second layer of protection adds to your monthly pension or lump sum received upon contingency.

Early withdrawal.

Unlike your basic pension program, you can withdraw your Flexi-Fund investment anytime a financial need arises. Keep in mind that this does entail a pre-termination fee if retention is less than one year, and may disqualify you from AIB for the year.
How to Pay for the SSS Flexi Fund
Your first option is to remit at any SSS branch through your relatives in the Philippines. Take note though that there may be delays in payment due to wire transfer or courier processes from your host country to the homeland.
A faster way to transfer funds would be through your Coins.ph account. With Coins.ph, you can instantly send funds to another Wallet, to any of the Philippine bank partners, or to local remittance centers.
Your best option is to pay your SSS Flexi Fund directly from your Coins.ph account. In your Wallet, tap Pay Bills, Select SSS-OFW from SSS Contributions, input payment amount and your account details, and slide to pay!