6 Tipid Tips for Parents This School Year 2021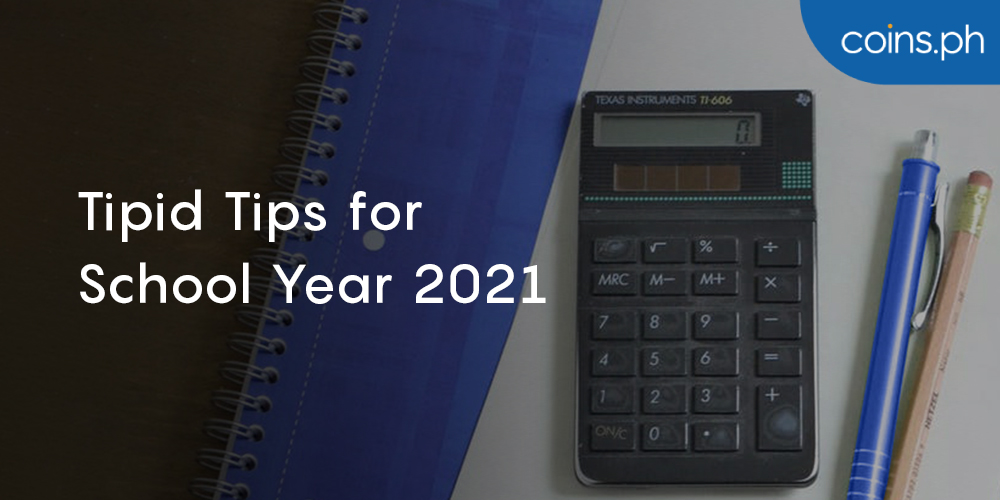 It's back to school for your chikitings which means shopping for your children's school supplies. When you add education, supplies, and devices to your growing list of living expenses, figuring out how to provide for all the family needs as a parent can get quite stressful.
To help you through the back-to-school period, at least with your finances, here are a few tipid tips and hacks for parents for the 2021 School Year.
1. Check your existing supplies before you buy
Before you shop for this year's school supplies, be sure to take inventory of last year's supplies. Chances are you'd still have some usable leftover pencils, papers, notebooks, tapes, art supplies, etc. For most of these items, as long as they're not broken it would be a shame and a waste to leave them in stock or throw them away.
2. Don't be ashamed to buy second hand
If your child has friends a grade level or two higher, get in touch with their parents to see if you can buy their books, uniforms, and even shoes second hand. Especially if said classmate or parents take good care of their things, buying second hand items that are in good shape can save you hundreds to even thousands of pesos.
Transfer funds from your Coins account to the account of the seller for instant and safe cashless payments. (How can I send money to another Coins.ph wallet or external wallet?)
3. Take advantage of online sales
It's the "ber" months — meaning there are sales left and right. If you've saved items to your favorites in Shopee, you would find that many of them are in major discounts these days, making it the perfect time to purchase everything from apparel to school supplies for your kids this school year!
For extra convenience and extra savings, top up your Shopee pay through your Coins.ph Wallet!
4. If you have credits or rewards, use them
Whether it's in a department store, bookstore, or even through your credit card, you probably have points cards or credits racked up from the previous year. Use these rewards or credits. Even if it's not large discounts or credits, every peso counts when it comes to saving.
5. Trade-in tech if possible
Whether fully online or blended learning, having a reliable phone, tablet, or laptop is essential in the new normal of education. However, we all know that these types of gadgets can get quite pricey even in its most basic units. Check with your local shops  to see which ones allow trade-in to save up on machine costs in-store. By trading in old gadgets, you get to slash off the cost of your old tech when buying a new phone/tablet/laptop for your child. 
Hot Tip! Check in with family, friends, and neighbours to see if they have old gadgets lying around. The more you trade-in, the more savings you get for new machines!
6. If you must shop in a physical store, shop earlier in the day
Shopping early in the day not only helps you keep safe as there are less people in the shops, but also gives you more time to canvas for the best prices. The trouble with shopping at the busiest times is that the stress and inconvenience of big crowds may push you into getting the easiest and most convenient supplies to acquire. If you're not careful, you may end up getting the more expensive items rather than the economic but quality ones.

Questions or feedback? Send us a message at https://support.coins.ph/hc/en-us/requests/new. Our operating hours are from Monday – Friday, 9AM – 6PM
Coins.ph is regulated by Bangko Sentral ng Pilipinas (BSP). BSP Financial Consumer Protection Department: (02) 708-7087 or consumeraffairs@bsp.gov.ph