Tips to Keep your Loved Ones Safe this Rainy Season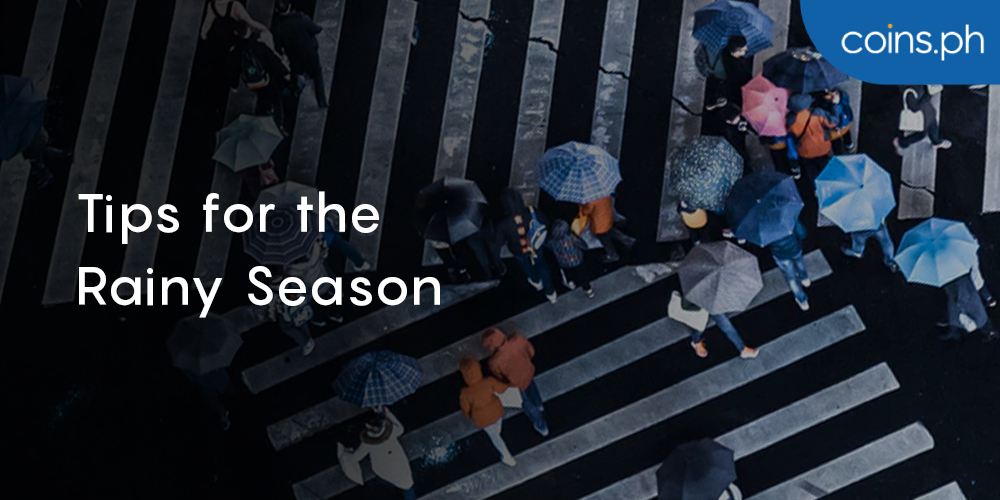 We're at our eighth tropical cyclone in the Philippines and as typhoons today bring more power, it is best to ensure the safety of everyone around us.
Here are quick tips and reminders to keep your loved ones safe and dry this storm season:
1. Always bring an umbrella, raincoat, and rain boots
It may seem obvious but you wouldn't believe how many people get caught in pouring rain without these basic protections simply because they didn't prepare for it. Be sure to place yours inside or near your bags the night before so you won't forget!
2. Avoid walking in flooded areas
Apart from known health hazards like leptospirosis and other infections brought about by contaminated water, there are also physical dangers to walking in flooded areas. This includes walking into a manhole, being swept away by strong flood currents, and running into electrical or fire hazards from downed power lines. If you must pass through flooded areas regularly,wear protective boots and consult with your doctor as soon as you experience any symptoms like diarrhea, vomiting, fever, chills, etc.
3. Prepare an emergency kit
Include these in your kit:
Non-perishable food items

Bottled drinking water

Hygiene items (soap, shampoo, toothbrushes, toothpaste, alcohol, etc.)

Another set of clean clothes with extra umbrellas and raincoats

Waterproof bags for your wallet and gadgets

Spare chargers and a fully-charged power bank

Flashlight with extra batteries.
4. Keep updated from the local news
Especially if you belong to an area with rising water bodies like a river or creek, be sure to listen to your local news and weather stations for possible overspill, flood warnings, and relocation areas to keep your home and family safe.
5. Unplug all electronic appliances at home
At the first signs of flooding outside your home, unplug all electronic appliances to limit fire hazards at home. Should the water continue to rise to your first floor, switch off the main power source to avoid electrical and fire accidents.
6. Clean all possible mosquito nesting areas
One of the most common and potentially deadly illnesses during this season is Dengue fever. Since this disease is brought about by infected mosquitoes, the best way to protect yourself against it is by cleaning out all possible mosquito nesting grounds. This includes yard debris, clogged gutters and drains, water bowls for animals, and other sources of standing water at home.
7. Do your daily transactions online
With the Delta variant present in the Philippines, coupled with the risks of flash flooding this typhoon season, it's best to stay safe at home as much as possible and digitize most of your activities. On the plus side, from shopping to entertainment to paying your bills, most of your needs are only a few taps away.
Did you know that apart from paying your bills, you can also buy load, get game credits, and more with your Coins Wallet? Do more with your Coins Wallet to stay safe and dry at home this rainy season!

Questions or feedback? Send us a message via https://support.coins.ph/hc/en-us/requests/new. Our operating hours are from Monday – Friday, 9AM – 6PM
Coins.ph is regulated by Bangko Sentral ng Pilipinas (BSP). BSP Financial Consumer Protection Department: (02) 708-7087 or consumeraffairs@bsp.gov.ph