Enjoy the ultimate loading experience with Coins.ph
We're excited to reveal new features for buying prepaid load on our Android and iOS apps!
With the Coins app, you can now instantly buy load promos for all major networks, buy international load for over 150 countries, and save your favorite mobile numbers with just a few taps.
Watch this video to learn more:
Buy Over 70 Prepaid Load Promos Instantly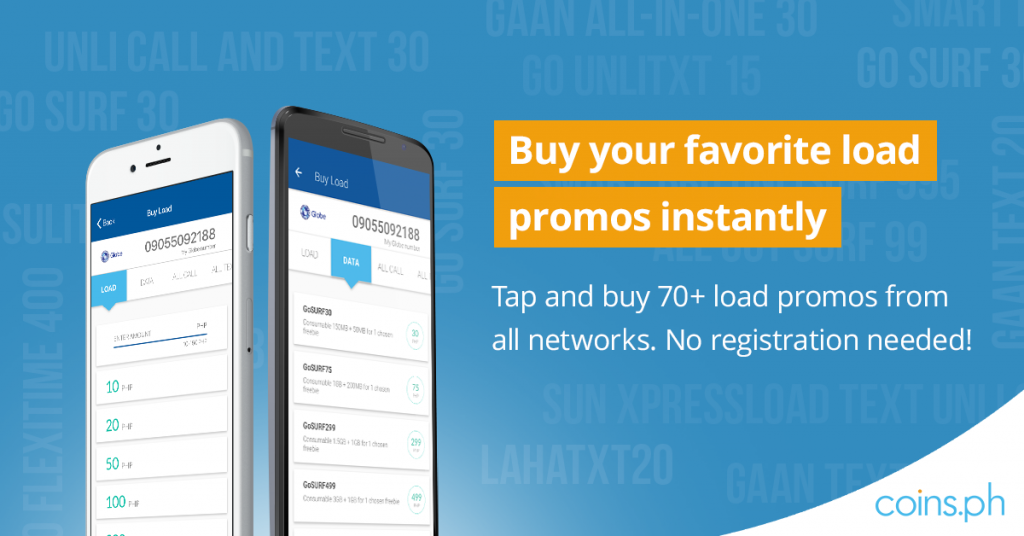 With Coins.ph, you never have to worry about running out of load in the middle of the night. Simply hit Buy Load to instantly purchase any Globe internet promo, as well as promos from Smart, TNT, TM, and Sun. Whether it's texting, calling, surfing, or all three, you'll save a lot of money and never miss out on the best deal.
Check out the complete list of all prepaid load promos you can get from Coins.ph here
Buy Prepaid Load for Over 150 Countries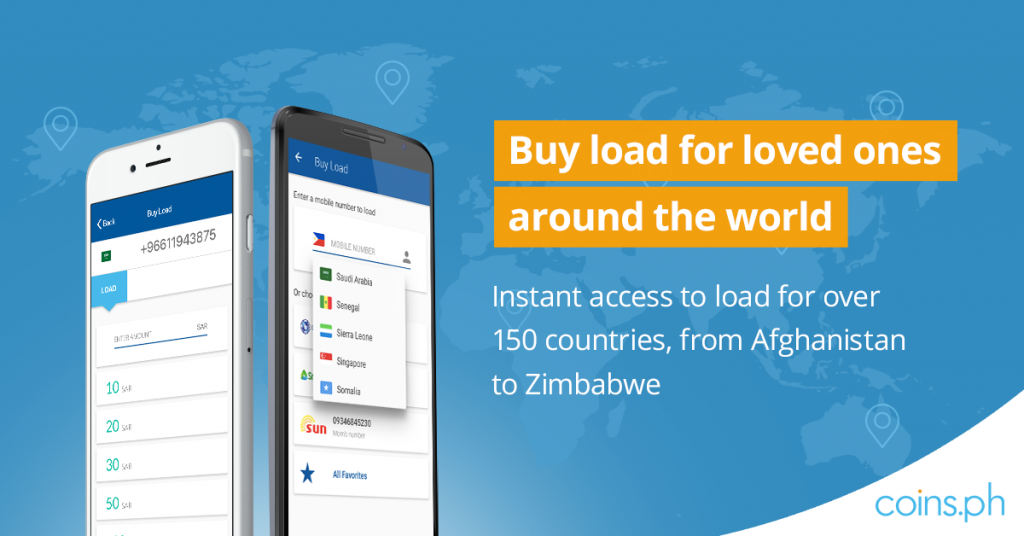 Our Buy Load feature isn't limited to the Philippines anymore! Now you can buy prepaid load for over 100 countries from Afghanistan to Zimbabwe. It's as simple as choosing the country you want to buy load for, then selecting how much you want to buy.
Whether you're traveling or sending load to loved ones overseas, buying load for international numbers has never been this simple. Check out the full list of countries you can buy international prepaid load for here.
Save Time When You Send Load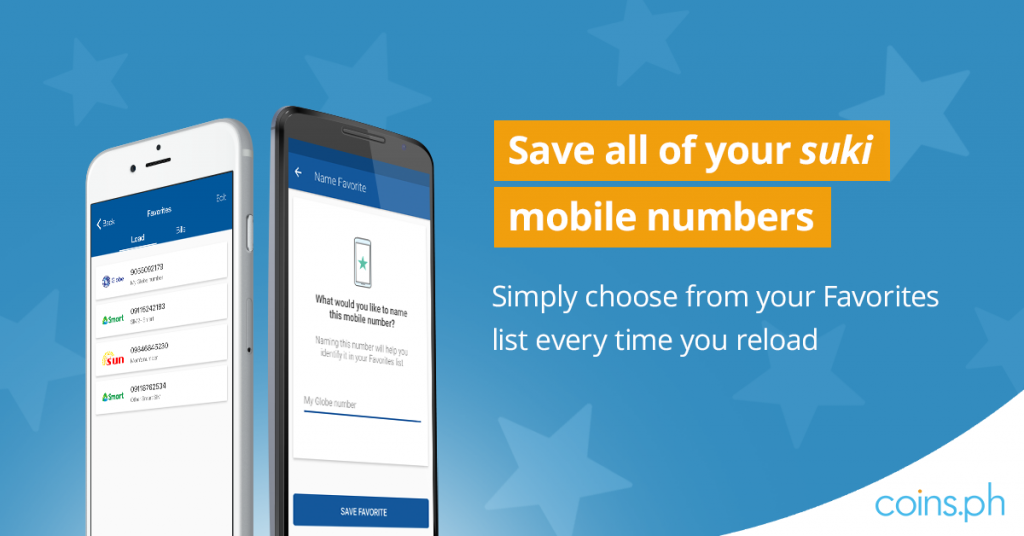 Just like adding bills to Favorites, you can now save your suki mobile numbers to your Favorites list. Next time you buy load for your favorite numbers, you can quickly search for it and select from your list. No need to type or memorize numbers again!
Video Tutorial: How to Buy Load using Coins.ph

Don't have the Coins.ph app yet? Download now: