5 Different Ways You Can Use an NBI Clearance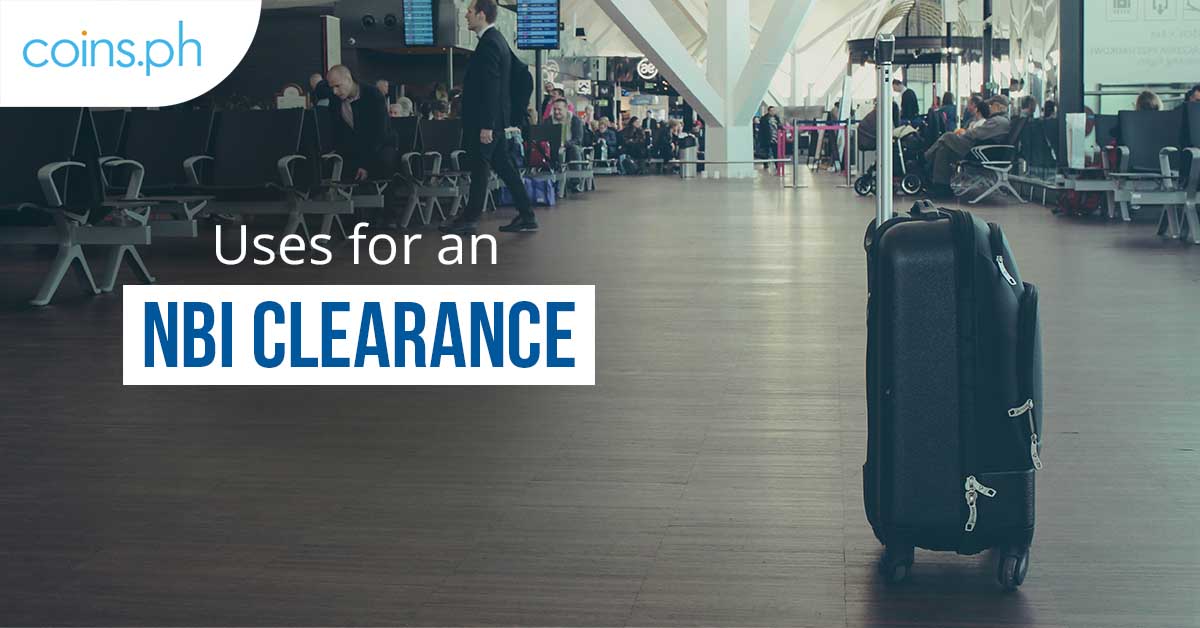 Thanks to a memorandum issued last year by the National Bureau of Investigation, you can now use your NBI Clearance for various purposes.
The multi-purpose NBI Clearance – now with a one-year validity – lets you transact business with different private companies and public agencies without having to secure multiple NBI Clearances, each with only one specific purpose.
So, what can you do with this new and improved version of the NBI Clearance? Here are some of those things:
As proof of identity
Need an ID? You can use your NBI Clearance as an identification card for many different transactions.
You can use your NBI Clearance to apply for a business permit or an SSS membership. You can also use it for securing your driver's license, marriage license, professional license, or even firearm license.
Government agencies accept your NBI Clearance as a valid ID, so you can always use it for most government transactions.
To make changes in legal documents
If your birth or marriage certificate has errors in name or gender, you can use your NBI Clearance as a valid ID to help you apply for correction or changes.
Local employment
Want to apply for a job in the Philippines?
Many companies require you to get an NBI Clearance to prove that you don't have any serious crimes or violations before they accept you as an employee.
Make sure that you have you apply for an NBI Clearance first before you go job hunting.
Travel abroad
Whether you're planning to work abroad or simply go on a vacation, you'll need an NBI Clearance for immigration purposes. You can also use it to secure your visa to different countries like Australia, China, and the USA.
Seafarers also need to have an NBI Clearance for employment purposes. If you're planning to apply for residency in other countries, you'll need an NBI Clearance as well.
To verify your Coins.ph account
Verifying your Coins.ph account gives you a higher cash-in limit, allowing you to store more money in your Coins.ph wallet. You also won't be able to cash out your money if your account isn't verified.
Your NBI Clearance is one of the IDs that you can use to verify your Coins.ph account. While you can still use other IDs to verify your account, an NBI Clearance is a convenient option because you can apply for it online.
If you still don't have an NBI Clearance, you can apply online and save lots of time lining up in NBI offices. You can also pay your NBI Clearance online using your Coins.ph Wallet.