6 ways to be productive while stuck in traffic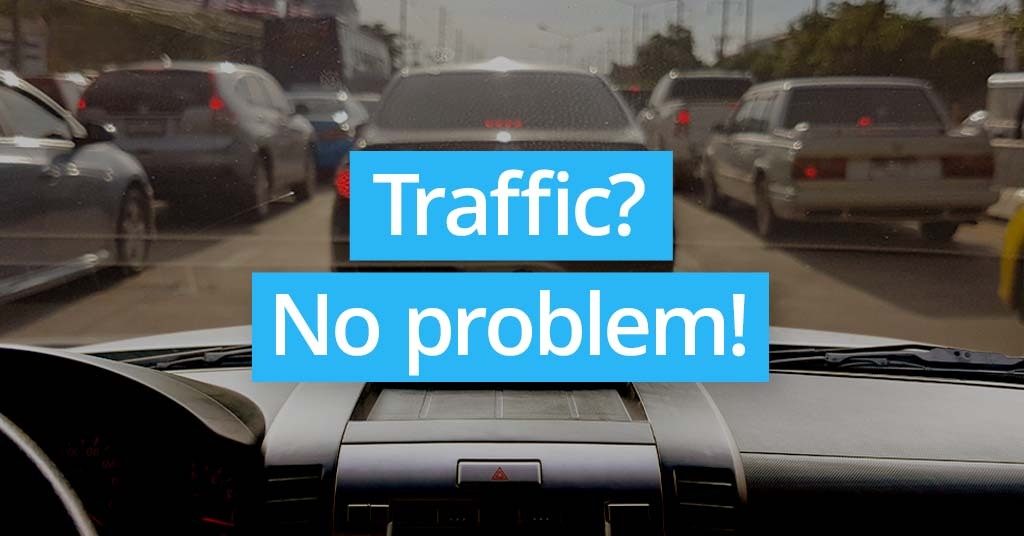 There you are sitting inside the car, watching your life go by. Sound familiar? It's how most of us spend our days commuting in the city. We sit in traffic for hours even if our destination is only a few kilometers away. When we pass through C5, EDSA, Ortigas Extension during rush hour, we know we'll be in gridlock for quite some time. You can walk, but it's torture to do so in the middle of the scorching hot afternoon or during a torrential downpour. Instead of letting precious time go to waste, use it to get things done. Here are our suggestions on how you can do just that.
Schedule your day.
You'll be more productive throughout your day if you know how it's going to look like. List all your activities and how much time you'll allot to each so by the time you get to the office, you know what to get started on.
Read.
You can do this for leisure or you can also leaf through your schoolbook and get some research done. You may also want to read those motivational or self-help e-books on your phone or e-reader.
Watch a Ted Talk.
You've bookmarked several Ted Talks on your mobile phone, but you haven't gotten around to watching them. Now's the time to do that. Just make sure you have your earphones on.
Clean up your bag.
Your bag is the repository of all things you deem essential, but it ends up containing a lot of knick-knacks you can do away with like old receipts and scratch papers. Why not clean it up during your idle time? It will save your back or shoulders from carrying something so heavy and it'll make it easier for you to find your stuff. No need to fumble for your keys anymore! A caveat: This is best done if you're a passenger in a private car so you won't have to worry in case you left something.
Update your phone contacts.
Delete those double entries in your contacts list and check who has already changed his phone number.
Pay your bills.
Chances are you'll be on your phone while you're waiting around in traffic so why not pay your bills instead? You'll save yourself time from queuing at payment centers if you make fees remotely. You can do this through the Coins.ph app!