12 Smart Ways to Save Money as a Wedding Guest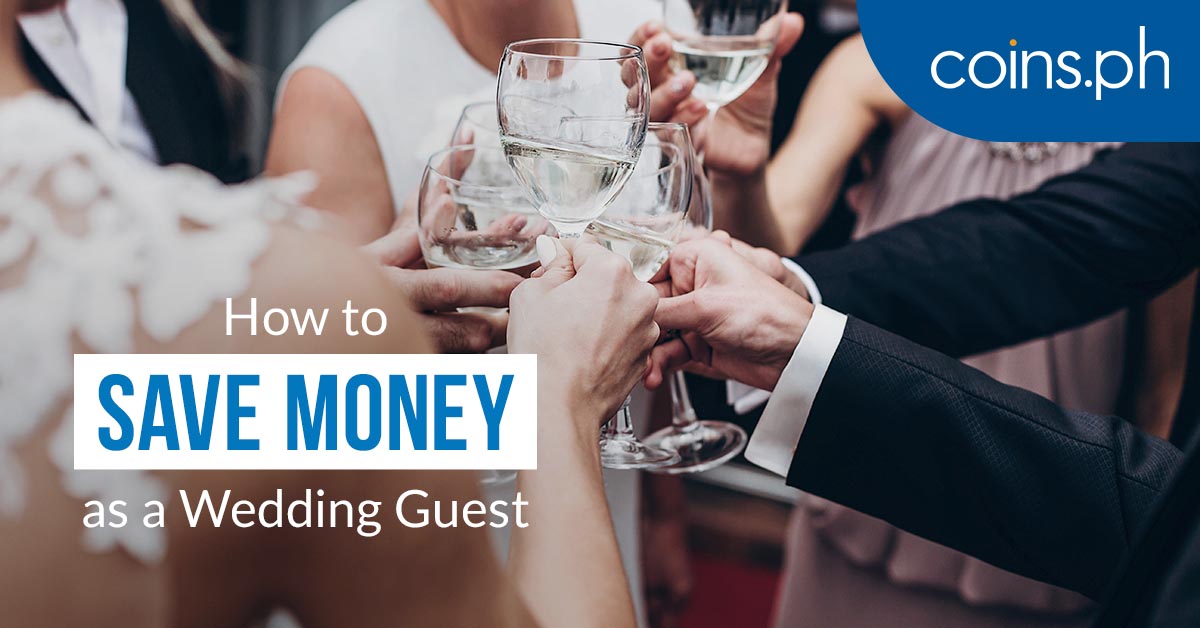 Attending weddings may be fun, but it can end up costing a lot if you're not careful.
You have to spend money on gifts, clothes, and – if you're a woman – hair and makeup. With destination weddings being the trend, you may also need to set aside money for transportation and accommodation.
That doesn't mean you should RSVP with a no. Before December wedding season approaches, try following these tips to save money as a wedding guest.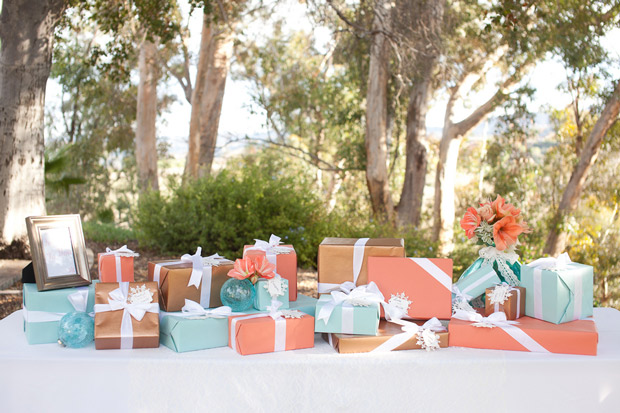 Save money on wedding gifts
1. Stalk the gift list early
Couples usually add items at various price points in their gift registry.
If you want to get first dibs on the cheapest items in the registry, better buy your gift early so that you get to pick the one that best fits your budget.
2. Look for gifts off the registry
If the gifts in the registry are out of your budget, you can still give the couple what they want by looking for those registry items somewhere else. Often, you'll find another store selling that item at a lower price.
Just remember to contact the store where the couple registered and have the item removed from the registry.
3. Split a big gift with friends
A great way to give the couple a big-ticket gift in their registry is to gather a group of friends and pitch in to buy that item. This will allow you to give a memorable gift that the couple will cherish without spending a fortune.
4. Go for DIY gifts
For very good friends, you can never go wrong with thoughtful and personalized DIY gifts. Though they take time to create, they usually won't break the bank.
You can give them a gift basket for a romantic homemade dinner for two or a custom set of mugs. You may also compile their photos online and print them on a photo book.
5. Offer your services
Do you have a hobby that's suited for weddings, such as DJing or photography? Instead of buying a present, you can lend a hand for the cash-strapped couple and offer to do something for them during the wedding ceremony.
Love pets? Offer to take care of their fur-kids while they're off on their honeymoon. They'll definitely appreciate this.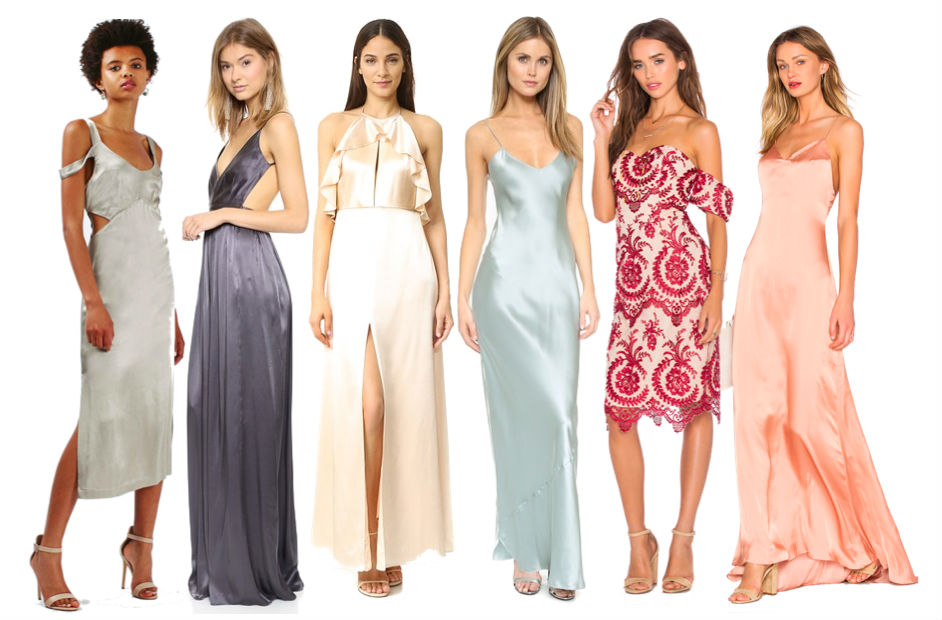 Save money on wedding attire
6. Recycle past outfits
Why buy another cocktail dress that would just collect dust in your closet if you can recycle your old dress?
Spice up your usual LBD by accessorizing it with jewelry, belt, jacket, and other stuff so that it doesn't look the same all the time. You can also get that old bridesmaid dress tailored to a brand new cocktail dress.
For suits, it's best to own a couple of neutral suits that you can wear with a different shirt and tie each time.
7. Do your own hair and makeup
With all the hair and makeup tutorials on YouTube, you can easily learn and practice how to create the perfect look for your friends' wedding. Another option is to ask a friend to do it for you.
8. Look for end-of-season sales
The great thing about December is that it's the best time to shop for end-of-season sales.
Score huge discounts and buy a staple suit that looks and feels great. Invest in a versatile dress that you can easily accessorize. Get a pair of neutral-colored shoes that goes with every outfit.
And if you're using your credit card to pay for these purchases, remember that you can pay your credit card bill on time with Coins.ph and get a rebate for doing so, adding up to your savings.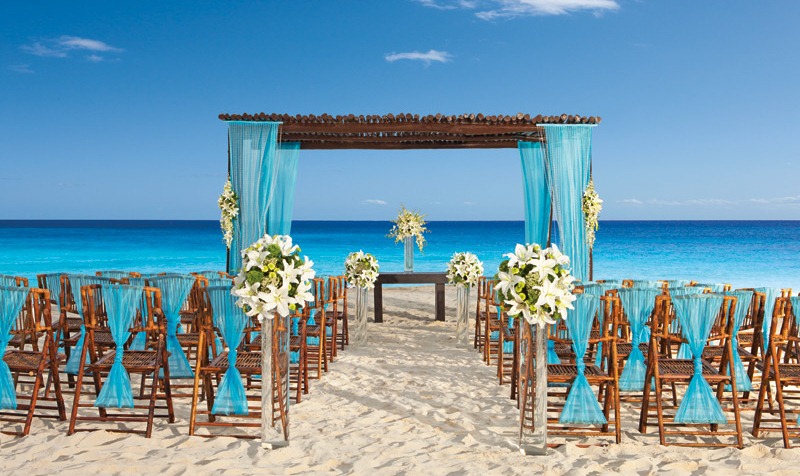 Save on destination weddings
9. Go for discounted hotel rates
Thinking of skipping your friends' out-of-town wedding because you're strapped for cash?
Instead of booking directly from the hotel, try searching for discounted rates from sites like Hotels.com, Booking.com, and Agoda.com. Don't forget to compare the deals so that you get the lowest rate available.
10. Consider alternatives to hotels
You don't have to stay in the couple's recommended hotels if you can't afford them.
Look for budget hotels, inns, and B&Bs for cheaper options. If you're coming with a group of friends, why not rent an Airbnb and share the cost? 
11. Rideshare
Find a friend who's willing to share a ride with you to and from the wedding, whether it be via a cab or an Uber. It's also a good idea to carpool with a group of friends and just split the fuel costs.
These are better alternatives than renting a fancy car, which can get rather costly due to overhead costs.
12. Use budget airlines
Budget airlines like Cebu Pacific and AirAsia periodically announce seat sales that can go as low as one peso per trip (excluding taxes and surcharges).
Be on the lookout for these promo fares, or check out sites Skyscanner Philippines, CheapFlights.com, and Traveloka to find the cheapest airfare deals for that destination wedding.