9 Ways to Save Money as a Single Woman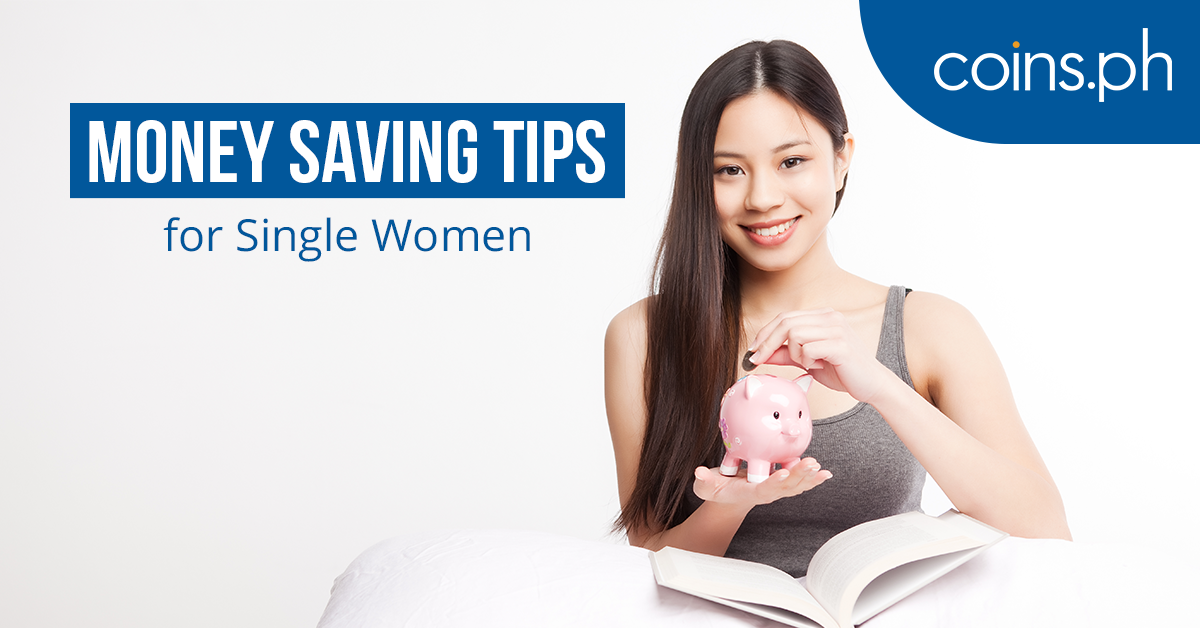 Being a single woman in the Philippines presents some unique money management challenges. You're the only one earning income, and you've got bills to pay, a future to save for, and maybe a parent or sibling to support.
Here's how to save money as a single woman and make the most out of what you have.  
Save on rent
Share your living space
Having a walk-in closet for your clothes and shoes is nice and all, but you'll be able to save more money if you share all that extra space in your apartment.
You can rent out a spare room in your unit and earn extra bucks. You can also rent a room in someone else's house if you don't have your own place.
But if you prefer living alone, trade your one-bedroom for a studio unit. You won't even have to spend that much on furniture.
Negotiate when re-signing your lease
Landlords want to keep good tenants, as it takes them time and money to look for new ones. If you've paid your rent on time in the past, you're in a good position to haggle once your lease is up.
To further give you leverage, consider signing an extended lease of about one and a half or two years. Just make sure that you're going to keep your end of the bargain.
Consider your location
While it's certainly convenient to live just a stone's throw away from your workplace, your rent might also be very expensive especially if it's within the business district.
Consider finding cheaper apartments outside the business district that's still convenient enough for you to commute to every day. A tricycle or jeepney ride every day in exchange for cheaper rent might be worth it.
Save on living expenses
Buy in bulk and cook in batches
When doing your grocery shopping, buy stuff in bulk to get a lower price per piece. And when you're cooking, do it in batches and freeze single portions that you can grab on the go each day of the week. It will help you save time and money in the long run.
Plus, cooking your food allows you to watch what you eat and ensure that you're using healthy ingredients.
Always have a budget
Having a budget can help you keep track of where your money's going, allowing you to account for every peso you spend on your necessities and occasional splurges.
If you've never done a budget plan before, start with an expense tracker. Listing down every expenditure lets you monitor your spending habits, providing you with a starting point for cutting some costs you don't need.
Cut unnecessary expenses
Are your cell phone bills flying through the roof? Go prepaid so you only use load within your budget. You also get a 10% rebate when you buy load online through Coins.ph.
Paying too much for electricity? Find a way to cut your energy costs, such as setting a time limit for your air conditioner or unplugging all electronic devices when you're not at home.
Tip: use Coins.ph to pay bills online, including your Meralco bill and credit card bill. You get a P5 rebate each time you do so!
Save on transportation
Keep your car properly tuned
Did you know that not properly tuning your car can cost you at least 25% more gasoline each year? It's easier to pay the cost of a car tune-up than a sudden car emergency.
Changing your oil and oil filter every 5,000 kilometers can also extend the life of your engine.
Carpool to work
If you have workmates living close to your home, share the cost of gasoline by carpooling to and from work. It's also more convenient than having to commute every day.
Save for retirement
Save a little every month
Retirement may seem a long way off, but the time will come when you would have to kick off those high heels and stay at home without a regular source of income. That's why it's important to make sure that you have enough funds to make yourself comfortable during retirement.
Saving a little amount of money every month can make a huge difference 30 or 40 years down the road. Prioritize it as you would a house, car, or even food.