What is InstaPay and How Do I Use It?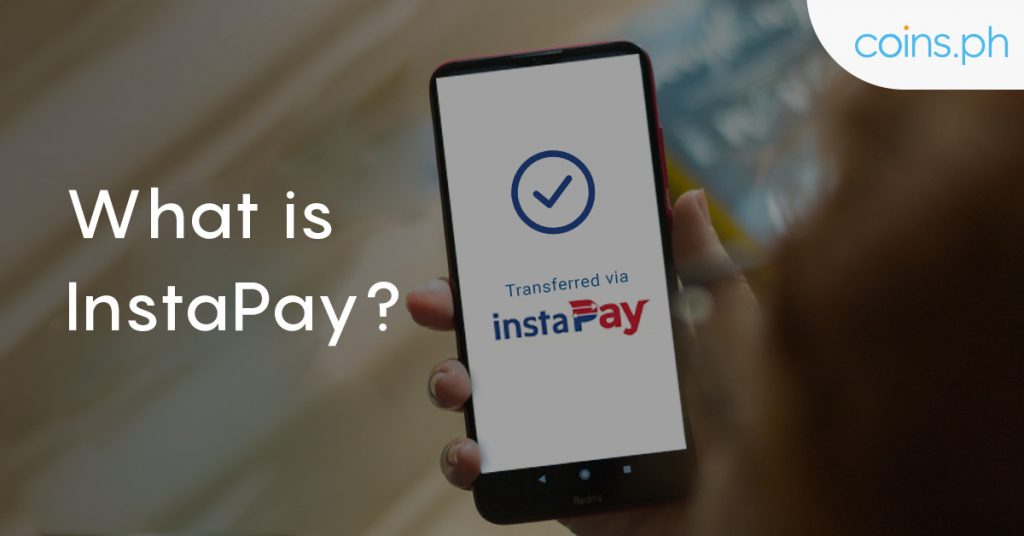 Surprisingly, it takes a lot more work and institutions to make online bills payment and fund transfers fast and seamless. When it comes to bank transfers, Bangko Sentral ng Pilipinas (BSP) launched the National Retail Payment System (NRPS) so that Filipinos can have a safe, affordable, and efficient retail payment system. One of their best products under NRPS is Instapay.
What is InstaPay?
InstaPay is an electronic fund transfer (EFT) service under the NRPS that allows you to instantly and seamlessly transfer Peso funds to and from BSP-supervised banks and e-money issuers in the Philippines.
Am I eligible to use InstaPay?
As long as you're a customer (whether individual, business, or a government agency) of participating banks and other institutions, with savings, current, or e-money account, you are eligible to send and/or receive fund transfers via InstaPay.
Why should I use InstaPay?
When transferring money to and from banks and e-Wallets, InstaPay offers you fast electronic fund transfers so your recipients can get their money in real-time.
Is InstaPay available for all banks and accounts?
InstaPay is only available for money transfers to participating banks and electronic money issuers in the Philippines. This service is not yet available for overseas transfers.
Where can I use InstaPay?
Here are the InstaPay participating institutions:
Category
Sender  & Receiver
Receiver Only
Universal and Commercial Banks

AUB Corporation
Bank of Commerce
BPI
BDO Unibank, Inc.
China Banking corporation
CTBC Bank
East West
ING Bank N.V
Land Bank
Maybank Philippines
MetroBank
Philippine Bank of Communications
PNB
Philippine Trust Company
RCBC
Robinsons Bank Corporation
Security Bank
Union Bank
United Coconut Planters Bank

Universal and Commercial Banks
Development Bank of the Philippines
Philippine Veterans Bank

Thrift Banks

AllBank Inc
BPI Direct BanKOc
China Bank Savings
Equicom Savings Bank
Malayan Bank Savings
Philippine Savings Bank
Sterling Bank of Asia
Sun Savings Bank

ISLA Bank
Philippine Business Bank
UCPB Savings Bank
Wealth Development Bank Corporation

Rural Banks

Card Bank
Cebuana Lhuiller Rural Bank
Dungganon Bank
East West Rural Bank
Rural Bank of Guinobatan

Bangko Mabuhay
BDO Network Bank
Partner Rural Bank
Quezon Capital Rural Bank

Electronic Money Issuers

DCPay Philippines (Coins.ph)
GrabPay
G-Xchange Inc (GXI)
PayMaya Philippines
**Take note that charges may apply for sending money via InstaPay. These charges will vary depending on the banking or e-money institution. Recipients will never be charged fees and will always receive their funds in full.
How to use InstaPay
While different applications have different procedures on how to send or receive money, here are the general steps on how to send money via InstaPay:
Open your internet banking website/app or e-Wallet
Select your app's Send Money/Transfer Funds option
Choose to send money via InstaPay
Enter the amount and recipient details
Comply with your app's security steps (2FA, etc)
Submit transaction
As long as you are eligible to use InstaPay (see above), you don't have to do anything to receive funds via InstaPay. However, it's always polite for you to verify with the sender that your account has been credited with the funds via a screenshot of your payment confirmation.
How much can I transfer via InstaPay?
As a general rule, you can transfer up to PHP50,000 per transaction per day via InstaPay. You should, however, contact your bank or e-money institution to verify the minimum amounts for sending and the daily limit for electronic sending per day as this varies depending on the institution.
Send Money for Free using your Coins Wallet
Good news! Until January 31, 2021, InstaPay transactions in your Coins.ph app are absolutely free! This means you can send money to any participating bank or e-money issuer with zero fees! Just make sure that your account is ID, Selfie, and Phone certified so you can cash in and cash out for free via InstaPay.

Questions or feedback? Email us at help@coins.ph or tap Send us a message in your app. Our operating hours are from Monday – Friday, 9AM – 6PM
Coins.ph is regulated by Bangko Sentral ng Pilipinas (BSP). BSP Financial Consumer Protection Department: (02) 708-7087 or consumeraffairs@bsp.gov.ph