What Sun Internet Promo Should You Use?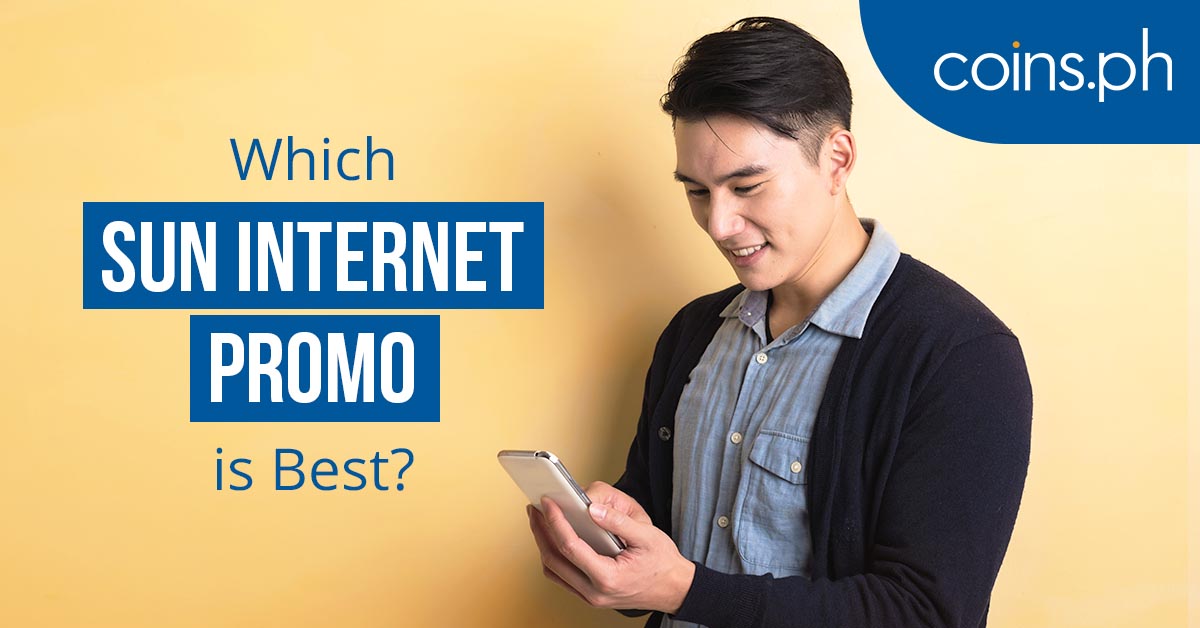 If you like to stay connected, you can save on Sun load by subscribing to their Internet promos, many of which suit your surfing habits. Their Xpressload Nonstop plans offer nonstop access to casual browsing, messaging, social media, and certain apps such as Waze and Grab. The right Sun internet promo can also include consumable or open access data for heavier browsing activities such as streaming videos, internet voice and video calls, and uploading or downloading files.
You don't have to worry about consuming your data for music because Xpressload Nonstop plans also include a generous amount of data for streaming music on Spinnr.
Check out our top picks for the best Sun internet load promos:
Sun Internet Promo

Xpressload Nonstop 25

Xpressload Nonstop 50

Xpressload Nonstop 100

Xpressload Nonstop 450

MB consumable

(open access)

25 mb

100 mb

250 mb

500 mb

Freebie

300 mb streaming from Spinnr

500 mb streaming from Spinnr

1000 mb streaming from Spinnr

1000 mb streaming from Spinnr

Price

P25

P50

P100

P450

Validity

1 day

3 days

5 days

30 days

Best for

Quick internet access, simple messaging, and checking social media

Moderate surfing, messaging with stickers and photos, social media posts

Heavier data use such as watching videos, video calling, streaming and downloading

Light data use over a longer period of time
Xpressload Nonstop 25
This 24-hour plan is just right for you if you need just a little bit of internet for a day. It's for the times when you'll be out and about all day and need to use Uber or Waze, or you need to stay in touch with people while you run errands. It doesn't have a lot of open access data, but it's just enough for short conversations and quick web searches, loading a map, or finding a car.
Xpressload Nonstop 50
This plan is perfect for for people who are always on social media, or need to catch up on email or reading. It's got just enough open access mb to load a few insta-stories and post some photos, and you can go crazy with your stickers and gifs on your messaging apps.
Xpressload Nonstop 100
If you love your videos or make a lot of video or voice calls, this heavy data plan is exactly what you need. With almost 1 gb of data consumable in 5 days, you can take all your emails, Skype calls, and videos with you on the go. This plan is ideal for the very busy, or the very board.
Xpressload Nonstop 450
Don't let the price fool you, this plan gives the best value for money for low data consumption. Basic messaging and scrolling through social media won't be charged, but videos and calls will count towards your open access data. That's what the 1000 MB is for. This plan is perfect if you only really need internet when you're outside of the office or your home.
Get 50% Off the First Time You Buy Sun Load
Time is just as important as money, and you save yourself so much time when you buy load online through Coins.ph. As a bonus, new Coins.ph customers also get a 50% instant rebate the first time they buy Sun load! Give it a try today.