Which Globe Internet Promo is Best For You?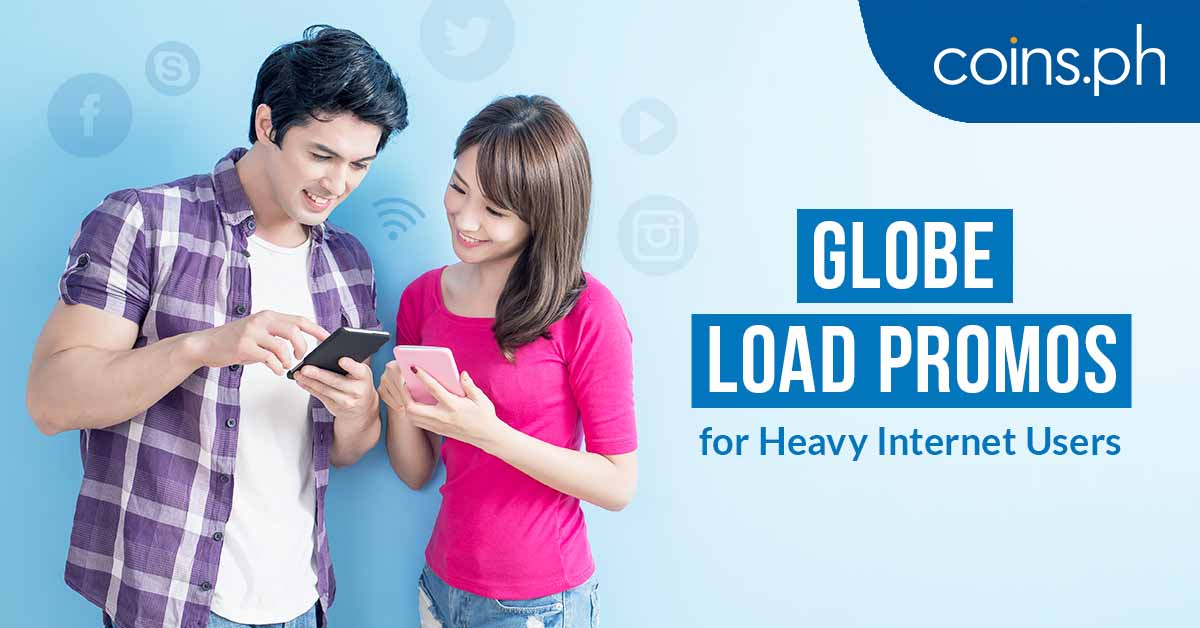 If you're a prepaid user who needs to buy Globe load, you have a variety of options when it comes to surf promos. But it's difficult to tell at a glance which Globe internet promo gives the best value for money. Is GoSURF299 better than GoSURF50? Why would anyone want to get GoSURF999?
To answer these burning questions, we've ranked Globe's surf promos based on what we think gives you the best value for your money, down to the ones that don't.
Globe Internet Promos

Globe Promo
GoSURF15
GoSURF50
GoSURF299
GoSURF599
GoSURF999
MB

40 MB

1 GB

1.5 GB

4 GB

8 GB

Freebie

30 MB Mobile Legends

300 MB for app of choice + Unli AllNet Texts

1 GB for app of choice

1 GB for app of choice

1 GB for app of choice

Price

P15

P50

P299

P599

P999

Validity

2 days

3 days

30 days

30 days

30 days

Best For

Quick internet access

Checking social media and sending texts

Very light internet use

Moderate surfing and social media use

Heavy surfing and social media use
1. GoSURF50
The GoSURF50  is proof that your P50 can go a long way.
With this Globe Internet promo, you get 1 GB data allocation for P50, valid for three days. You also get an additional 300 MB for your favorite app, plus unlimited texts to all networks.
It's the perfect choice for those looking to get the most bang for their buck. The free data is generous enough to allow you to scroll through your Facebook, Twitter, or Instagram feed now and then.
Plus, no other surf promo provides unlimited texts, so you can just use this in place of free messaging apps!
Worth it if: You love checking your social media accounts and sending lots of text messages
Not worth it if: You're going to use apps that consume a lot of bandwidth, like gaming apps.
2. GoSURF999
The GoSURF999 may look like the most expensive Globe Internet promo, but it doubles the data allocation of the GoSURF599 for the same validity period. It costs roughly P33 a day for a generous 8 GB of data on top of the 1 GB free data for your chosen app.
Worth it if: You want the freedom to surf the Internet and check your social media accounts anytime you want for 30 days.
Not worth it if: You only want short-term Internet access, or use the Internet sparingly
3. GoSURF599
The GoSURF599 is the same as GoSURF299, but you get 4 GB instead of just 1.5 GB. That's P300 more for an additional 2.5 GB data allowance.
This Globe Internet promo may be ideal for those who want the security of having a data connection anytime they want, without necessarily using it heavily.
Worth it if: You use the Internet moderately over the course of 30 days.
Not worth it if: You're a heavy Internet user.
4. GoSURF15
The cheapest of all Globe Internet promos, GoSURF15 looks like a steal especially for those who only need quick Internet access. It gives you 40 MB Internet access for just P15.
But if you want to use your data for more than just booking a quick trip via Uber, the data allocation may be too small for you. It won't even last for two whole days if you're a heavy social media user.
And if you love playing Mobile Legends, trust me, the 30 MB free data would hardly be enough.
Worth it if: You only need quick Internet access.
Not worth it if: You're a heavy data user.
5. GoSURF299
Valid for 30 days, the GoSURF299 gives you 1.5 GB data allowance on top of a free 1 GB for the app of your choice.
If you're a heavy user of just one app, then you might enjoy the 1 GB data freebie. But considering that you only get 0.5 GB more data than the GoSURF50, the GoSURF299 looks like an expensive choice, even with a one-month validity.
Worth it if: You're fond of using just one app and you use the Internet sparingly.
Not worth it if: You want value for your money.
The Best Globe Internet Promo: GoSURF50
Based on this list, we clearly have a runaway winner: the GoSURF50! It's cheap, has a generous 1GB data allowance, and freebies that you can maximize.
But of course, your choice ultimately depends on your needs. Whichever promo you choose, you can buy load online right here on Coins.ph for an instant and stress-free transaction. No need to go outside and find a reloading station!