Which Broadband Plan is the Best Value for Money?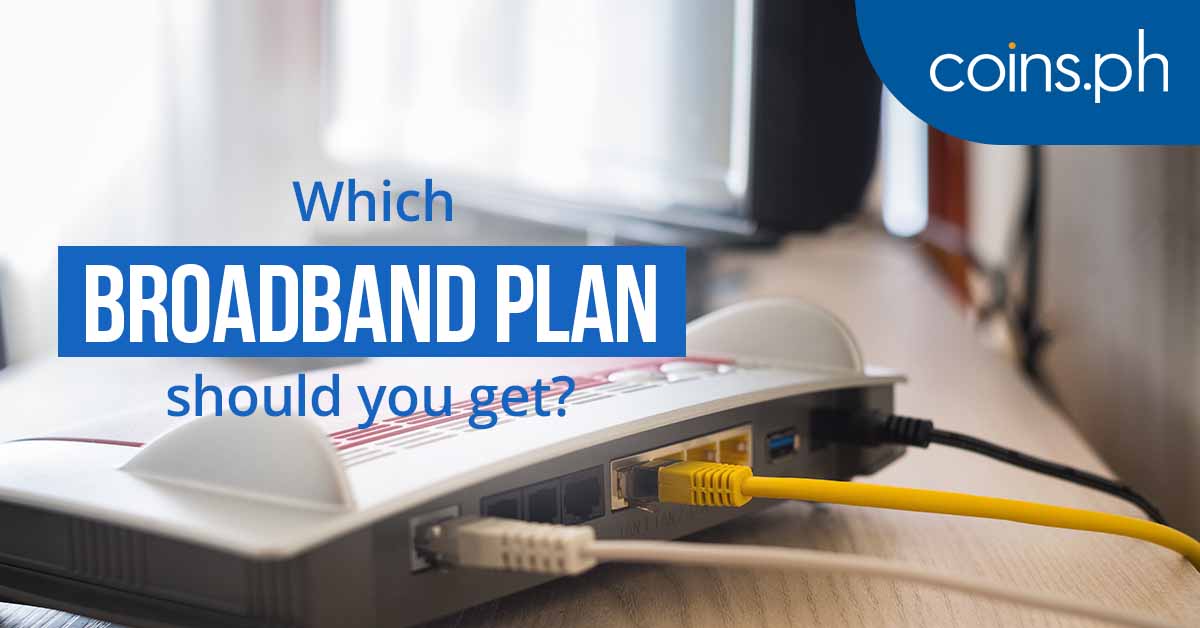 Wondering which broadband plan is for you? Check out the following plans within the P1,500 to P1,699 price range and choose one that works best for your needs:
Telco
Broadband Plan
Price
Data Cap
Speed

Converge ICT

Fiber X 1500

P1,500

Unlimited

25 Mbps

Globe Broadband

Broadband Plan 1699 (Go Unli)

P1,699

Unlimited

5 Mbps

Globe Broadband

Broadband Plan 1599 (Go Big)

P1,599

500 GB

10 Mbps

PLDT Home Ultera

Plan 1699

P1,808 for the first 36 months;
P1,699 afterwards

100 GB

15 Mbps

Sky Broadband

One Sky Premium Plan 1599

P1,599

Unlimited

8 Mbps
Fiber X 1500 by Converge ICT
For only P1,500 a month, you can subscribe to Converge ICT's Fiber X 1500, which offers unlimited data and has a burst speed of 25 Mbps. Talk about value for money.
Aside from your monthly payment, you only have to pay a one-time installation fee of P2,500. The wi-fi modem comes for free.
However, it has a lock-in period of 24 months. It's also available only in selected locations, although it continues to expand its network.
Broadband Plan 1699 Go Unli by Globe Broadband
Get up to 5 Mpbs of internet speed plus no data cap with Globe Broadband's Plan 1699.
The Go Unli plan comes with several freebies, such as a four-port wi-fi router and landline to Globe and Globe to Globe calls. You also get limited time access to entertainment apps, like Netflix, HOOQ, and Disney Channel apps.
Broadband Plan 1599 Go Big by Globe Broadband
If you'd rather faster internet than unlimited data, then you should go for the more economical Broadband Plan 1599.
Globe's Go Big plan has a whopping internet speed of 10 Mbps for a monthly data cap of 500 GB.
Like the Go Unli plan, Go Big also comes with a free wi-fi router, free landline to Globe and Globe to Globe calls, and limited time access to selected entertainment apps.
Plan 1699 by PLDT Home Ultera
With PLDT Home Ultera's Plan 1699, you get 100 GB of monthly data with a burst speed of 15 Mbps.
Unlike other broadband plans, you don't need initial cash out to install Plan 1699. To make things easier on the pocket, the modem and installation fee will be added to your monthly plan for 36 months.
With an additional P109 per month for the installation fee, expect to pay P1,808 every month for the first 36 months. Afterward, you only need to pay P1,699 per month.
If 100 GB is not enough for you, you have the to get a volume booster package. An extra 1 GB costs P49, 4 GB costs P149, and 10 GB costs P249.
One Sky Premium Plan 1599 by Sky Broadband
Enjoy up to 8 Mbps of internet speed with Sky Broadband's Plan 1599.
Aside from unlimited data, Plan 1599 also comes with a cable TV bundle and free Sky On Demand – Sky's online streaming service – for Metro Manila subscribers. Add-ons include mobile internet for just P249 a month and HBO Go for P150 a month.
Just be ready to shell out an installation fee ranging from P3,398 to P3,598, depending on your area.
Tip: use your Coins.ph app to pay your bills online, so you don't have to deal with crowded payment centers. You also get a P5 rebate for every unique broadband bill that you pay through Coins.ph.